Channel 4 promotes a rave … at 10 Downing Street
By Tiger on Wednesday, October 4, 2023
Channel 4's campaign, promoting Channel 4's newest series, Partygate, playing on the illegal rave culture of the 90s, is very cheeky.
Suitably, almost as cheeky as the realest ravers at number 10 who defied lockdown laws to eat picky bits in the garden.
In a campaign from Channel Four's in house marketing team 4 Creative – posters have been placed around London, which include eye-catching graphic designs.
They also include a phone number where callers will hear a message recorded by "DJ BJ", the actor Jon Culshaw who plays Boris Johnson in the show, telling them about how to watch Partygate.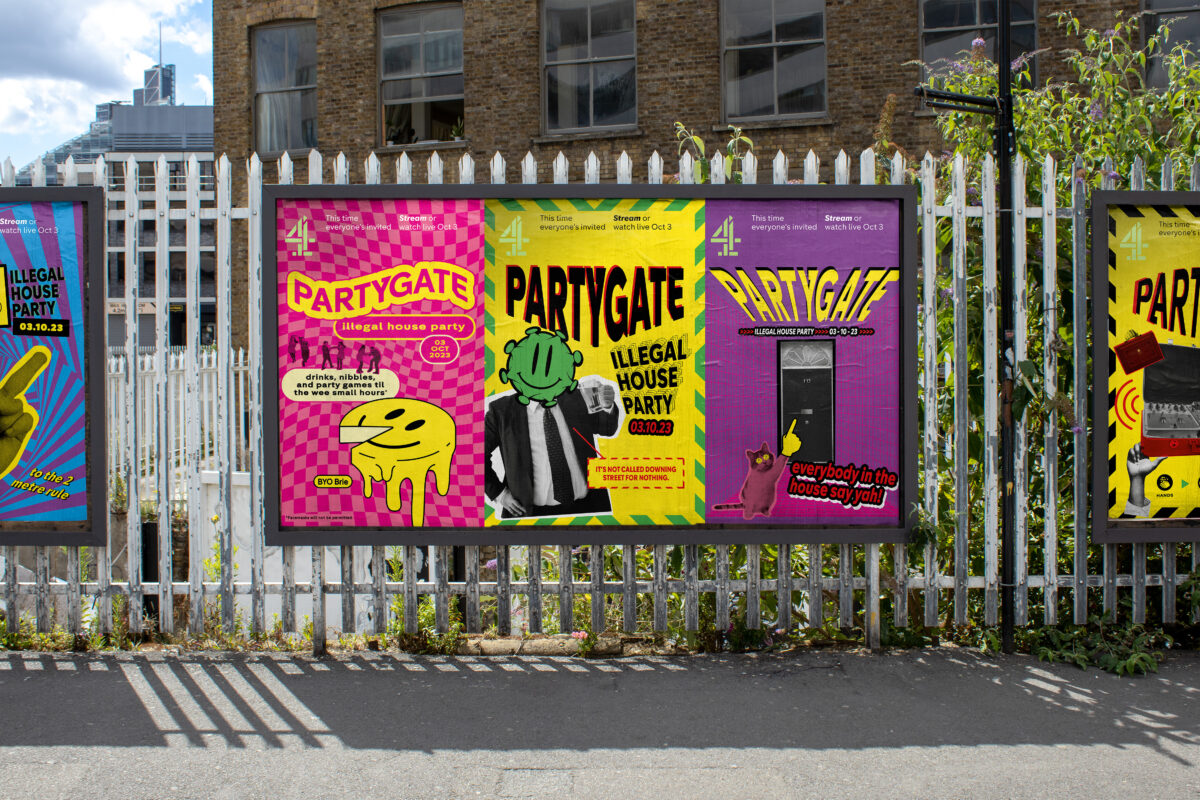 The rave style juxtaposes with the poster's classically tory text messaging which promotes 'drinks, nibbles and party games till the wee small hours'.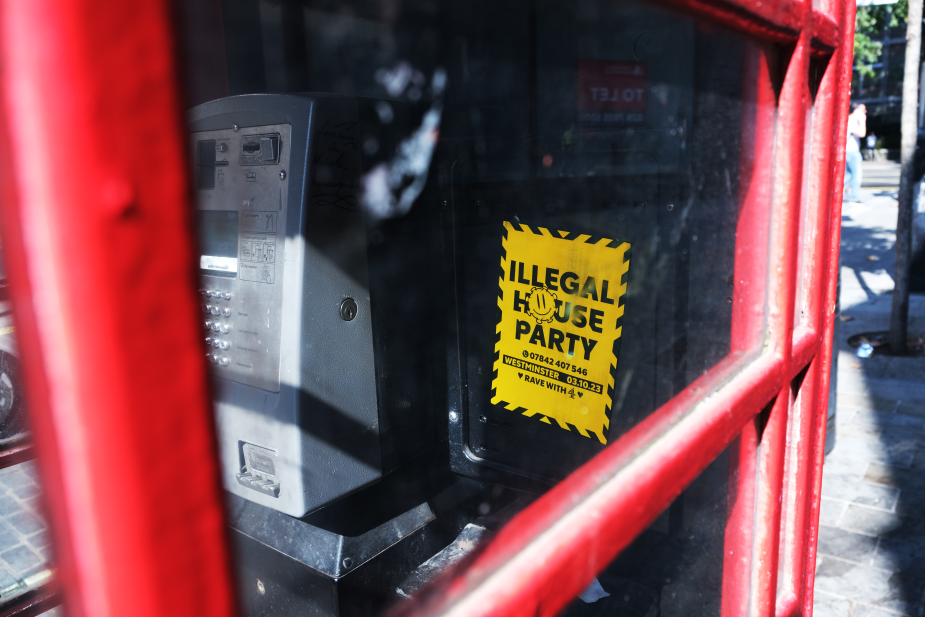 4Creative also launched with a hype van featuring a BoJo lookalike, partying at various parliamentary locations around London.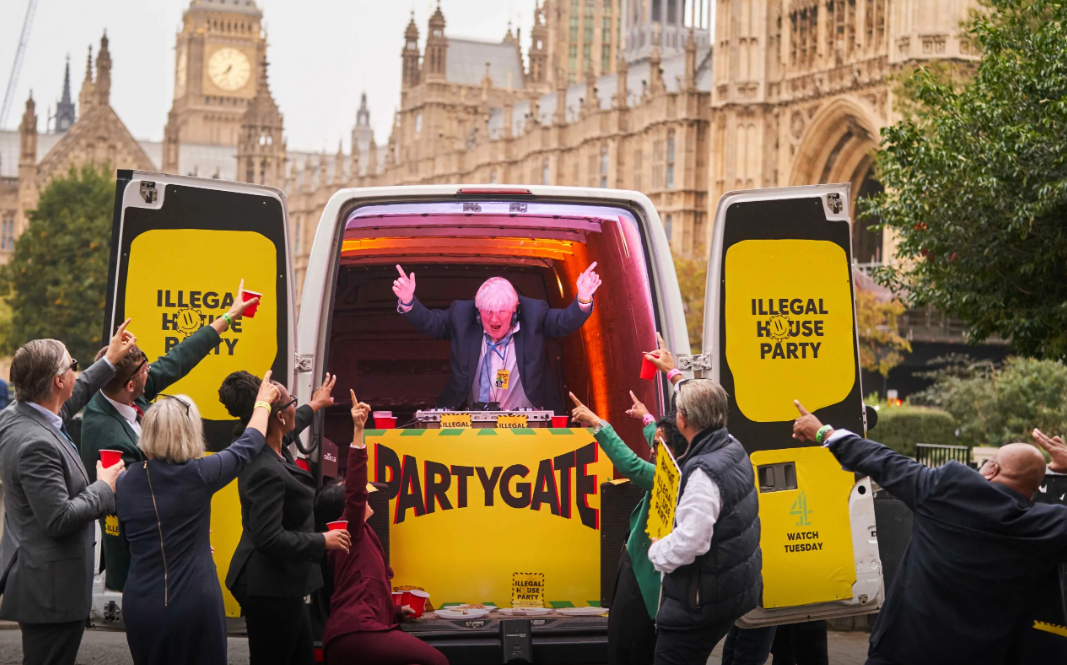 Channel 4's marketing director Amber Kirby wanted to "capture the illicit revelry which starkly contrasts the realities faced by the UK public during the pandemic". She also commented that they "decided to advertise Partygate like the illegal house party it was. But with one difference… this time, everyone's invited! Complete with a roving rave, we're sure we'll get people talking. Just bring your own Brie."
Partygate can be streamed now on Channel 4.