Crocs X Levi's X PROLETA RE ART's latest collab is a jean-ious use of deadstock denim
By Jamie Hesketh on Wednesday, September 13, 2023
Crocs and Levi's have recently commissioned the help of Japanese design label, PROLETA RE ART, to create footwear so funky you'll never see anything quite like them again.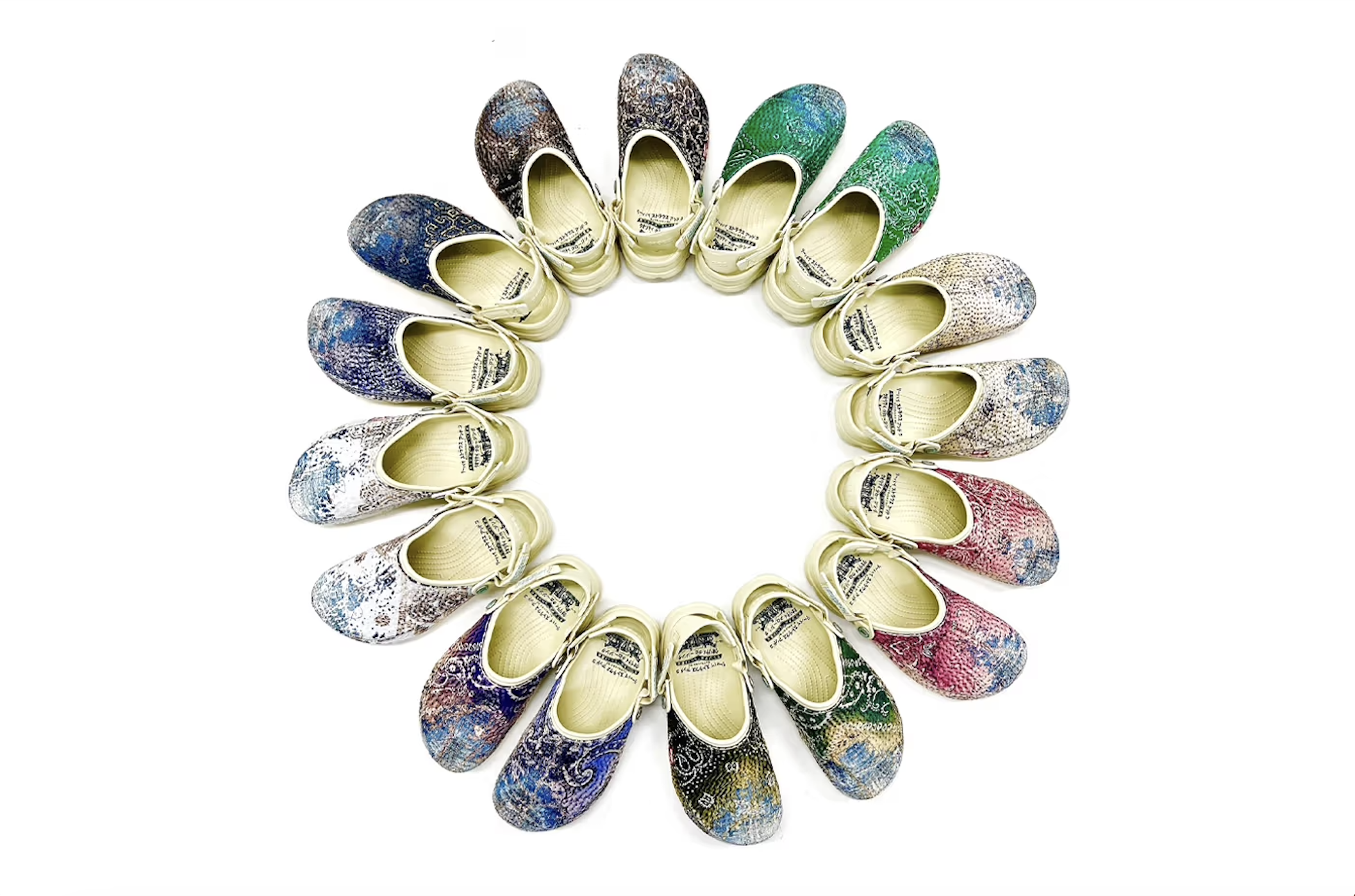 For this super limited run of All Terrain Clogs, Levi's dug deep into their fabric archives to find the gold standard denim used in this collaboration, entrusting PROLETA RE ART to do what they do best and give the worn out fabric a second life as something most would consider art.

The shoes were created from off cuts from the Cone Mills White Oak factory, which created gold standard denim for Levi's for over 100 years. The factory was the last selvedge denim mill in the US which closed its doors for good back in 2017, much to the dismay of denim connoisseurs all over the US.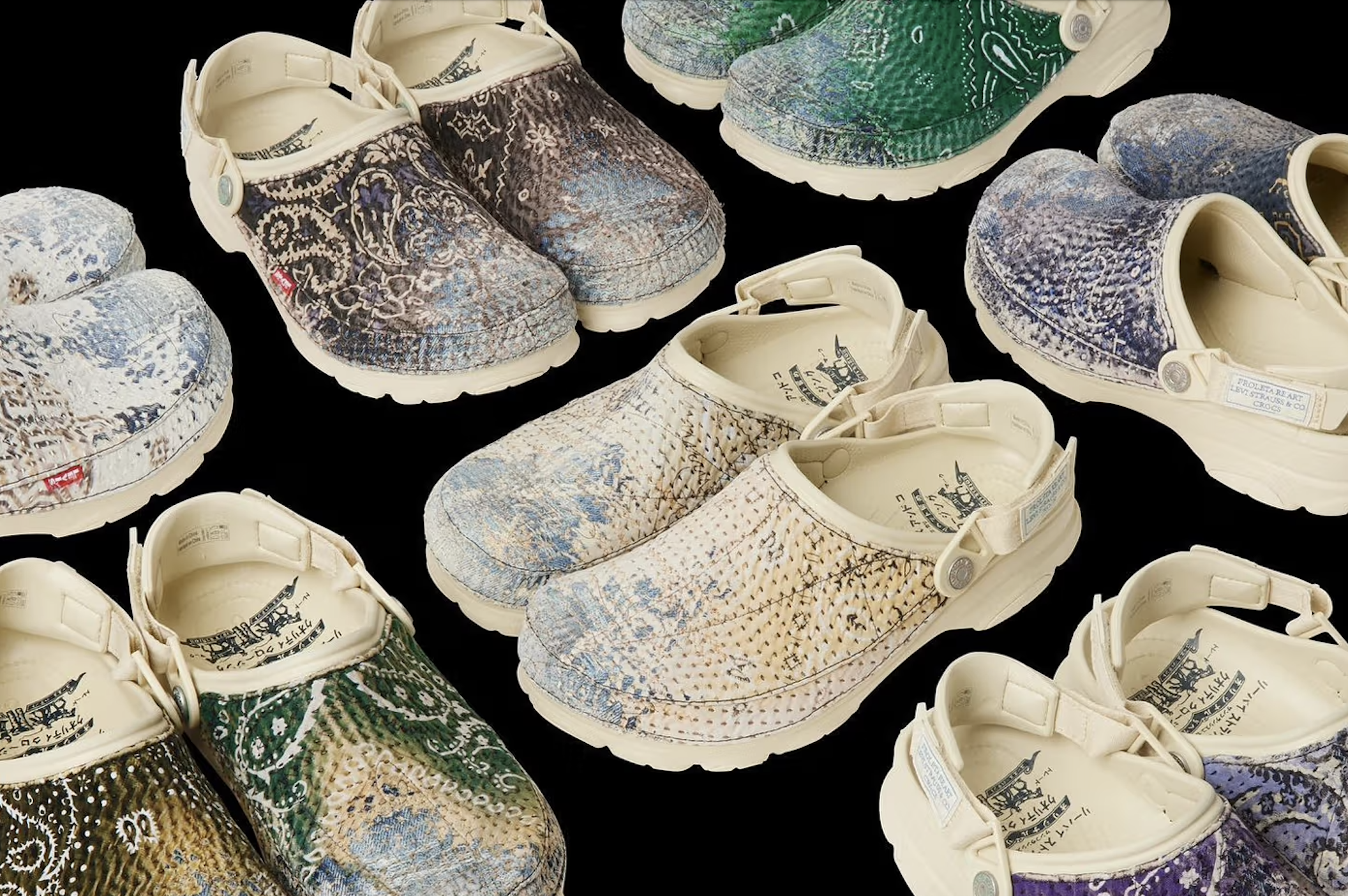 Due to the limited nature of the scraps, only 60 pairs of the crocs have been created – making it unlikely that just anybody will be able to get their hands (or feet) on them. For those who are lucky enough to nab a pair, they will come lovingly packaged in a bag also made from the dead stock denim.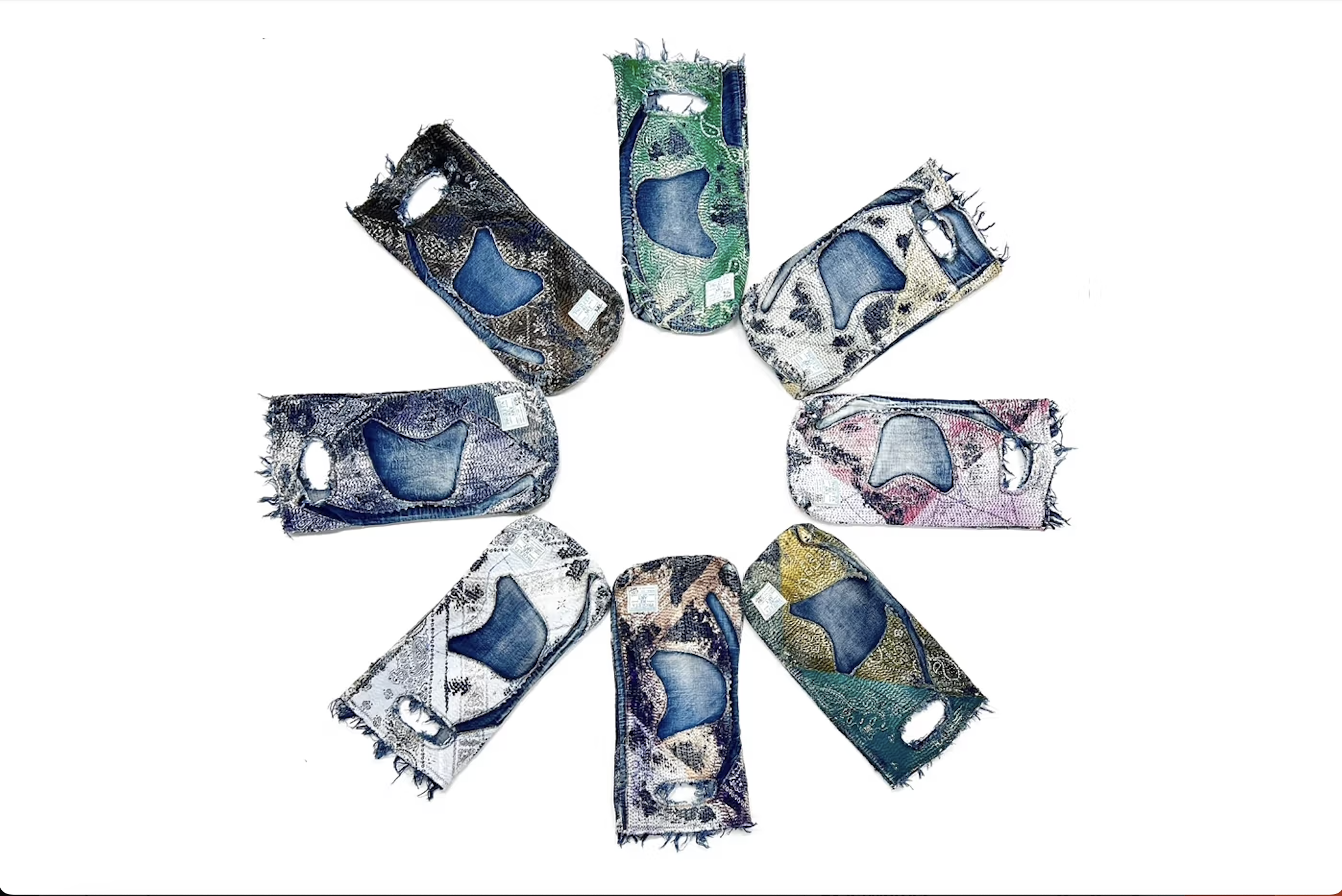 But fear not! Crocs and Levi's have another super cool collab going live later this September, perfect for those who love their blue jeans.