Xbox shell-ebrates the return of TMNT
By Jamie Hesketh on Tuesday, July 25, 2023
The Teenage Mutant Ninja Turtles are set to return to our screens in Paramount Picture's highly anticipated film – 'Teenage Mutant Ninja Turtles: Mutant Mayhem'.

To celebrate the return of everyone's favourite rat-raised, ninjutsu fighting, mutated reptilian foursome, Xbox has created the world's first wireless scented controllers.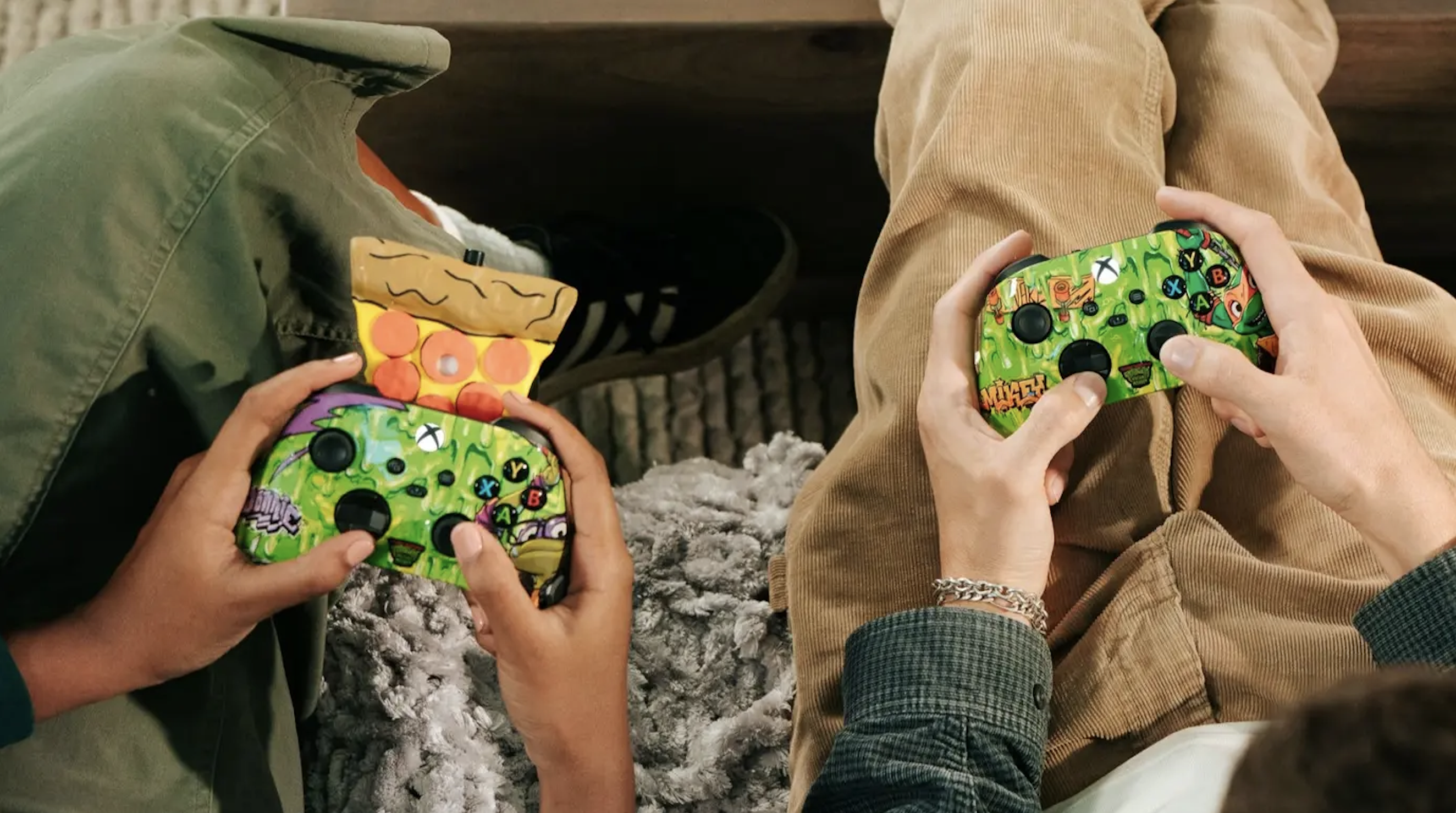 The new controllers come in four different designs, each one representing a different brother – their personality, weapon of choice and signature colour. Arguably more important, each controller will also come with the innovative detachable pizza shaped scent diffuser – the scent? You guessed it – pizza.

Unfortunately for all potent pizza lovers, the only way to get your hands on these controllers is by entering into Xbox's competition.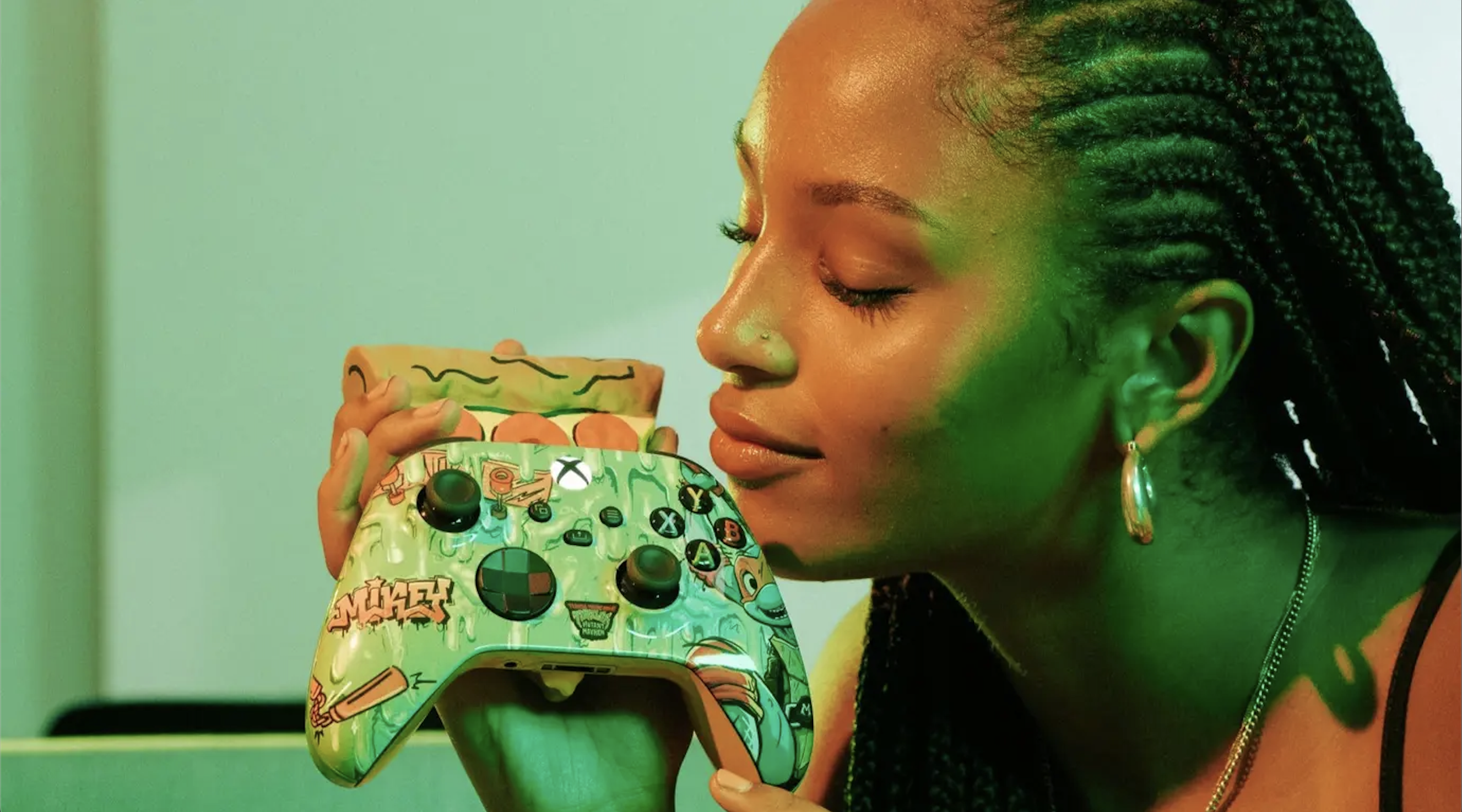 Lucky TMNT fans in NYC will be able to check the controllers out in person and get some turtley awesome game time in at the Xbox Gaming Lounge whilst loading up on pizza (for when the crime fighting inevitably works up an appetite) – cowabunga indeed.