Prince Harry might not want the limelight but DASH does
By Jack Longrigg on Tuesday, June 13, 2023
The Sparkling water gurus DASH couldn't resist a visit to the High Court last week just as the worlds media was gearing up for the hotly anticipated cross-examination of Prince Harry in the phone-hacking trial.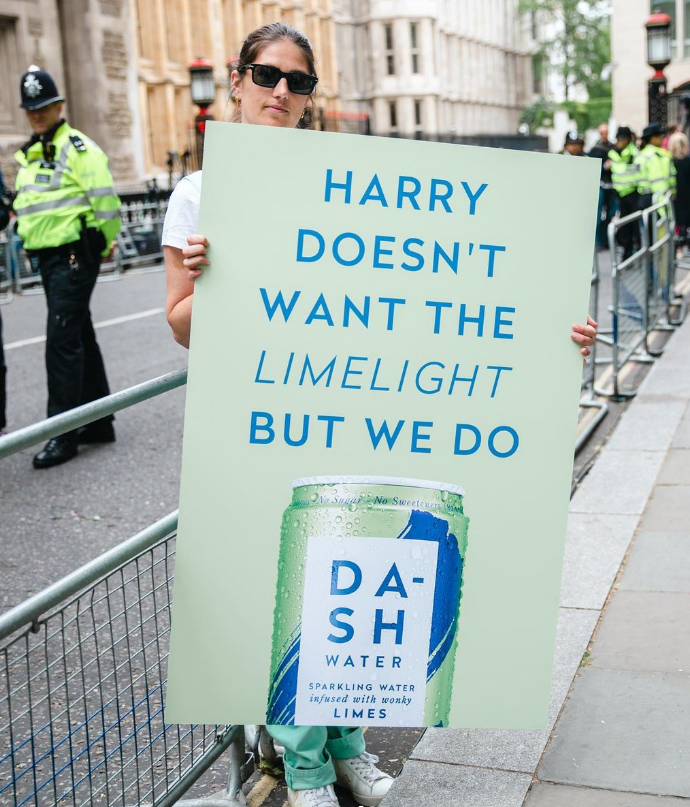 The brand handed out DASH lime to unsuspecting news crews, with the line 'Harry doesn't want the limelight but we do' splashed across a sandwich board.
The stunt made it onto BBC News and generated over 1.8 million views on the brands TikTok channel.