A round-up of Barbie's latest collaborations and stunts
By Zara Wilson on Thursday, June 29, 2023
On the 21st of July, the long-awaited Barbie movie – directed by Greta Gerwig, starring Margot Robbie and Ryan Gosling – is set to hit cinema screens.  
Barbie's marketing team have literally painted the world pink with an insane level of collaborations and stunts. Here's a roundup of our faves: 
5. Xbox launches Barbie-themed console
Play in style, Xbox and Barbie have teamed up and unveiled a Barbie-themed Xbox Series S. The pink Xbox releases with a new line of controller skins all created to match Barbie and Ken's outfits worn in the movie.  
4. OOH billboard
There's nothing a billboard can't convey and with minimal branding, it literally speaks for itself. This clever OOH billboard features the vibrant Barbie pink with nothing but the film release date in the bottom right corner in the Barbie font. Everything is left to the imagination, massive well done.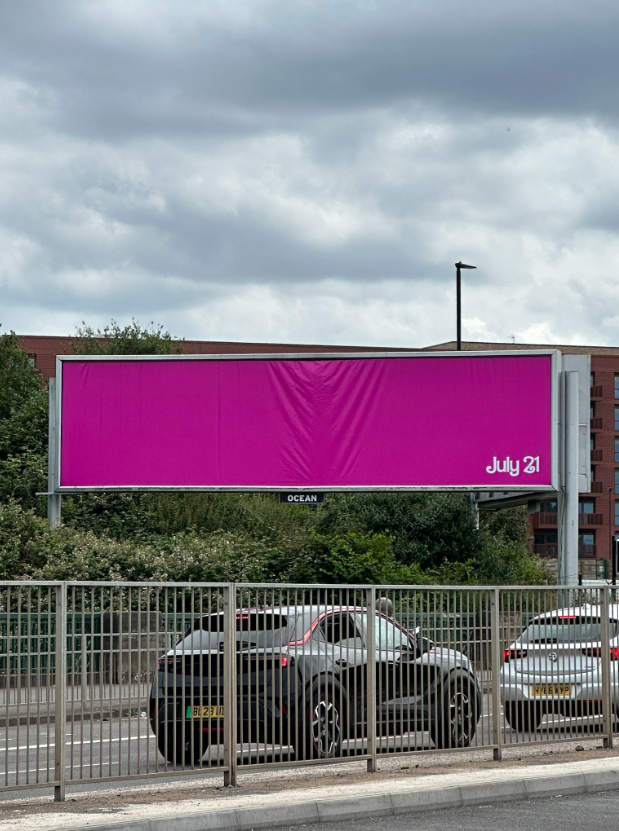 3. Barbie x Forza
Fans could very much live the Malibu lifestyle as Barbie's signature pink 1956 Chevrolet Corvette EV Corvette featured in the realistic driving game, Forza as well as Ken's custom designed 2022 GMC Hummer EV Pickup. Who wouldn't want to drive it?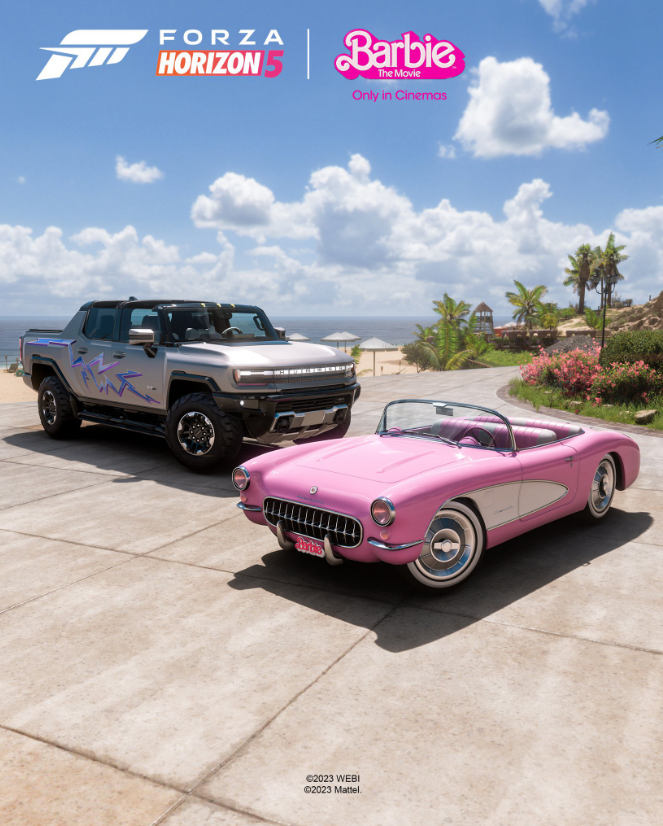 2. Themed hotel
As part of the build-up to the movie release the cast members had multiple interviews with media. It was only right that this takes place in a Barbie-themed hotel! Imagine pink walls, carpets, doors and furniture. The hotel even featured life-size doll packaging which cast members could use as a photo opportunity. Barbie, we are obsessed! 
You'll never guess which cast I'm interviewing today. pic.twitter.com/ITIO3mrQff

— Jake Hamilton (@JakesTakes) June 24, 2023
5. Barbie's Malibu Dreamhouse
Barbie's Malibu Dreamhouse is now a dream come true. Her luxury living quarters have popped up on Airbnb where fans can request to book this stay. The renovated house will allow guests to have a rummage through Ken's wardrobe, have a boogie on the outside disco floor, take a dip in the infinity pool and take home a pair of yellow and pink Impala skates.