Surfers Against Sewage tackling the tough tide on water pollution
By Elena Cotton on Tuesday, May 9, 2023
Surfers Against Sewage raise awareness about the little effort from the government to tackle the issue of water pollution, as it's discovered 69% of people say the sewage pollution steers them away from going into UK's seas and rivers.
Research revealed 72% agree the government should be taking more action to deal with sewage pollution. Additionally, 85% believed water company regulators have to more to ensure water firms reduce sewage pollution.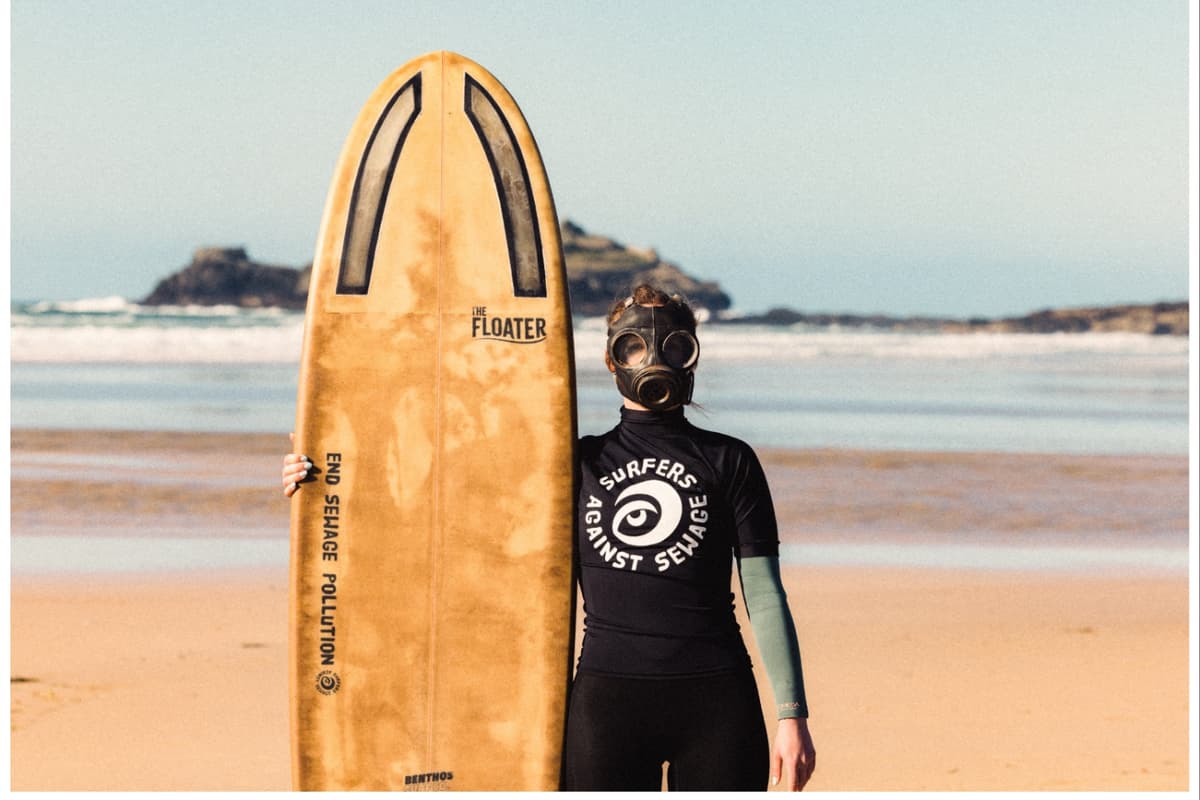 Not only did Surfers Against Sewage present the research above but they also partnered with the owner of Benthos Surf Niall Jones to craft a surfboard from materials from the sea, including raw and recycled waste. The surfboard was designed using the waste and transforming it into resin with windows exposing two litres of sewage water inside.

The aim of the research and the surfboard was to inspire the public to join a mass paddle the charity is hosting on the 20th of May to protest against the government's inaction to tackle the issue. Here you can find the locations the protests are being held up and down the country.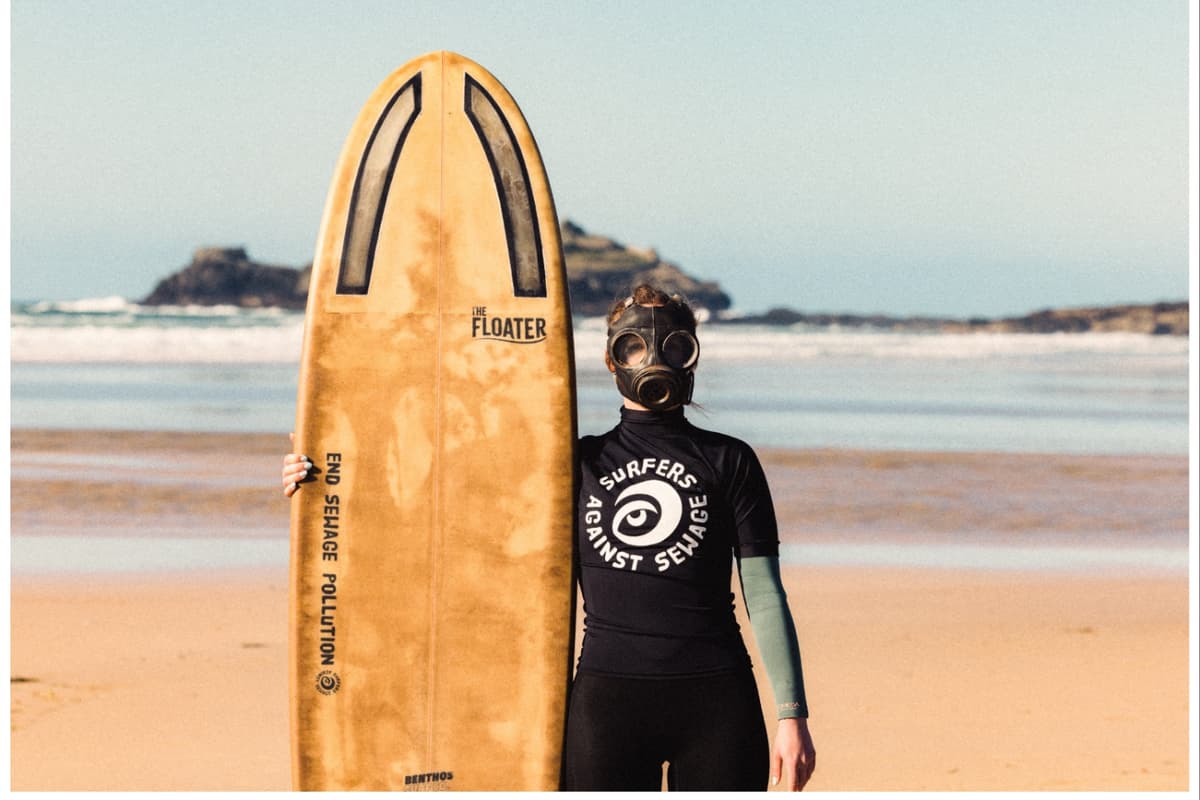 The head of communications at SAS, John Harris stated "We're urging anyone who feels passionately about protecting our blue spaces to join us on 20 May as we rise up against the polluters and stage a mass paddle-out protest across the UK".