Paddy Power reacts to Suella Braverman speeding scandal with fast & furious activation
By Trixcel on Wednesday, May 24, 2023
Irish bookmaker Paddy Power unveiled its latest odds on Suella Braverman stepping down as Home Secretary last night, with a mischievous stunt in Westminister – following the politician's recent speeding controversy.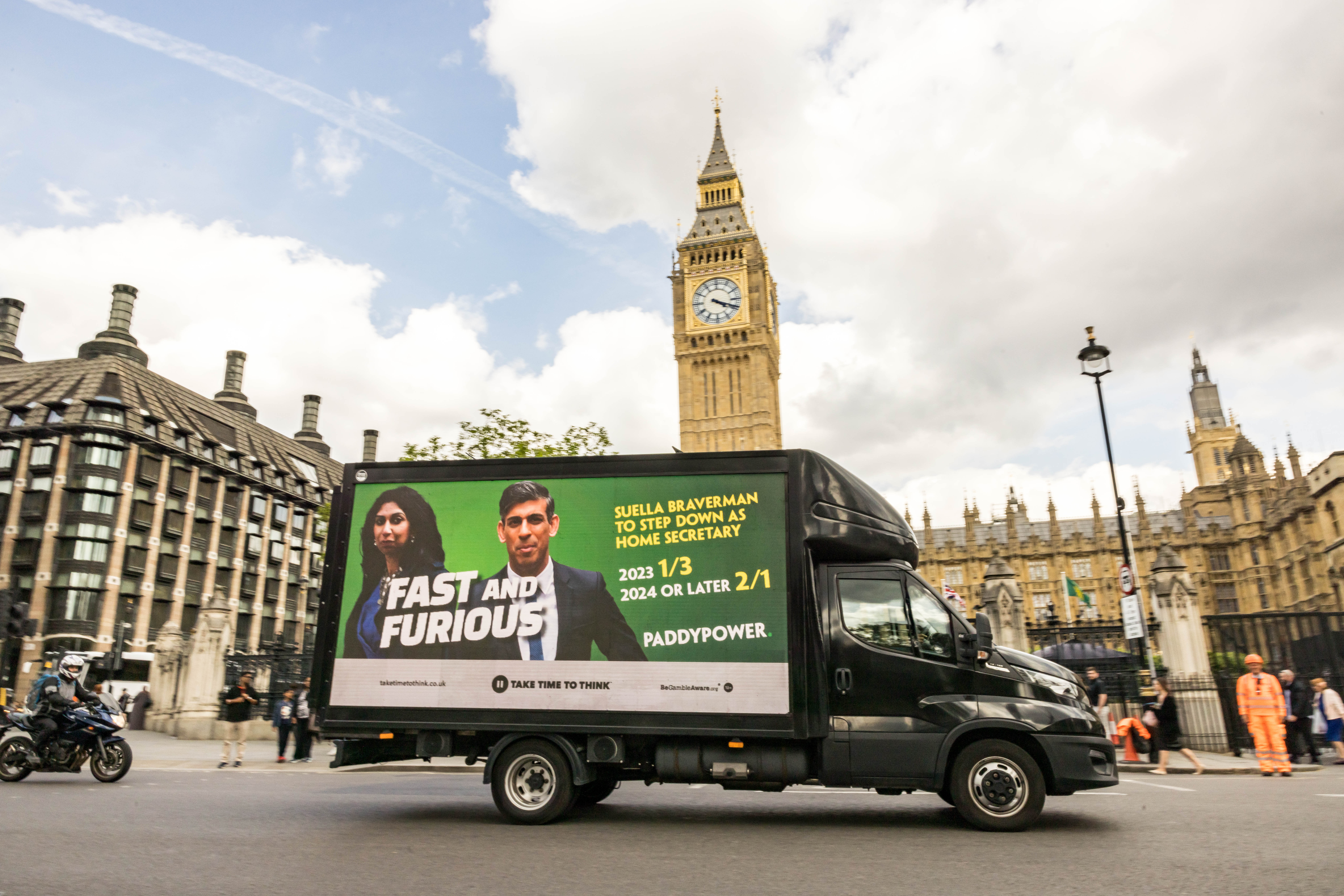 The well-known Irish bookie put forward a 1/3 shot that Braverman would make a swift exit, whilst also issuing odds on the most likely candidate to take the wheel as her replacement. 
The odds were showcased on Paddy Power's DigiVan, and were accompanied by infamous Top Gear legend (and speed-seeker) The Stig – a witty nod to the speeding controversy.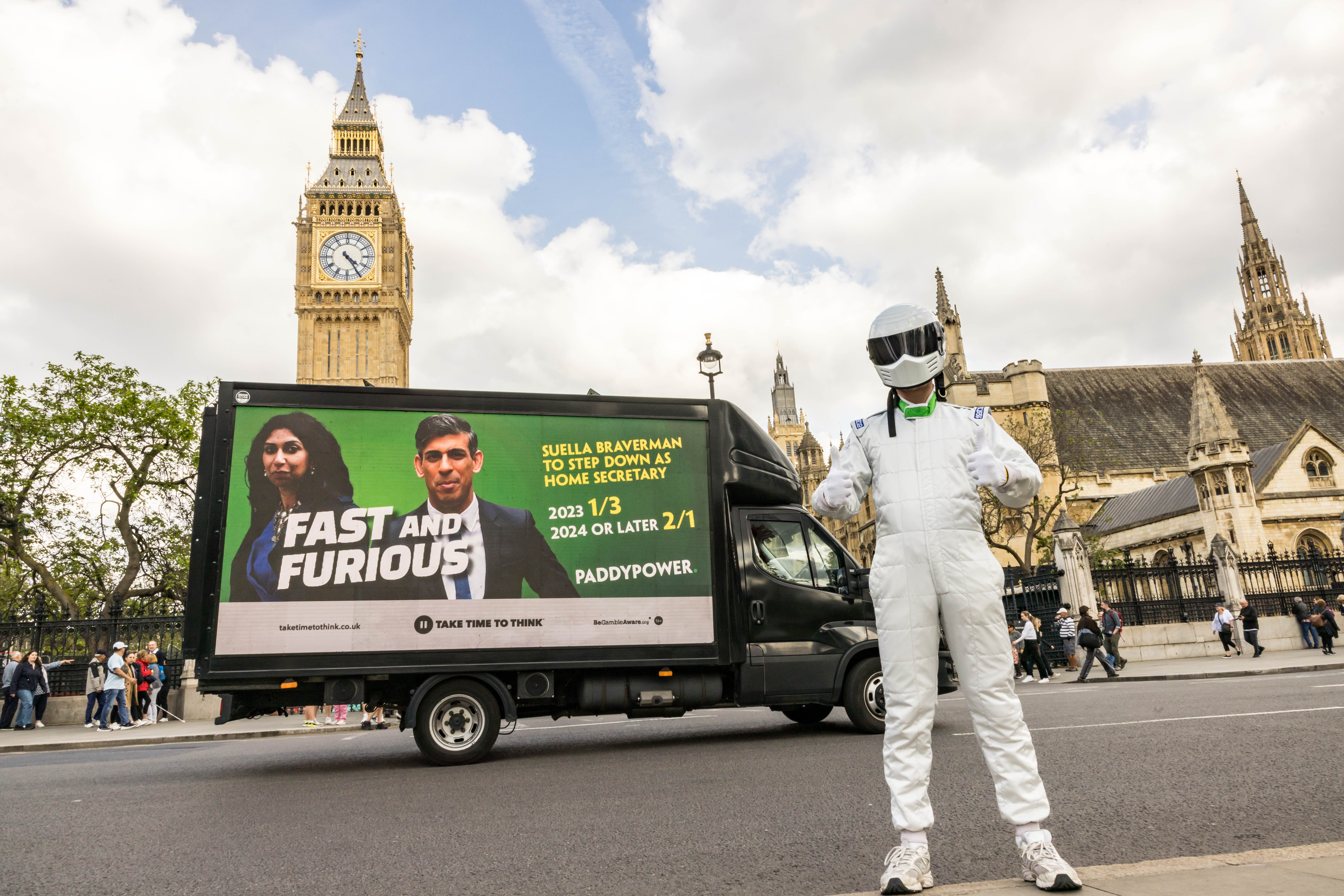 Paddy Power spokesperson Rachael Kane said: "The home secretary and the PM are doing a great impression of the Fast and the Furious right now, and Suella is currently odds-on to accelerate her departure from the post of Home Secretary (again). Kemi Badenoch hotly tipped to be next in the driving seat if she hits the skids. According to our traders, it would take a Braverman to bet against it."