Hellmann's tackling food waste the 'smart' way
By Trixcel on Thursday, March 9, 2023
Ogilvy UK has created a nationwide multi-channel campaign, partnering with influencers across Instagram and TikTok.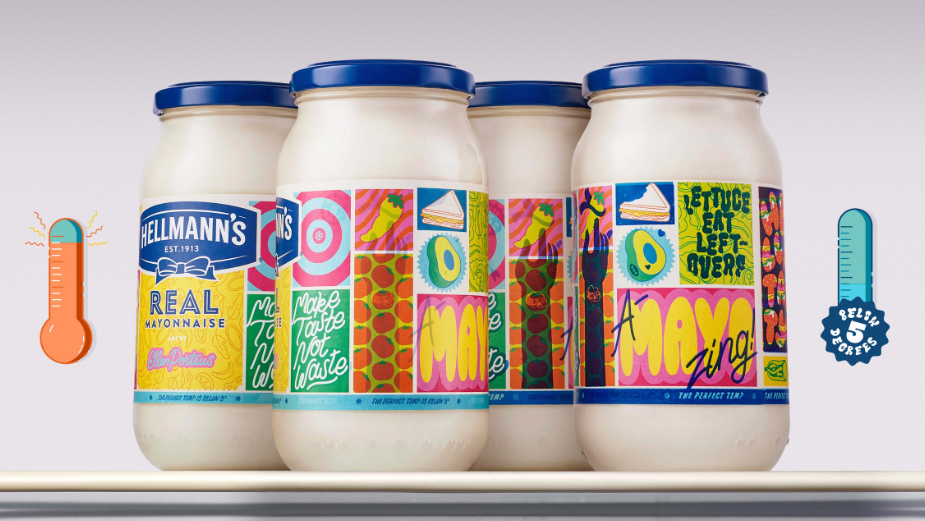 Ogilvy and Hellmann's have joined forces to mark Food Waste Action Week by creating a unique mayonnaise jar that indicates when the fridge is at an appropriate temperature to maintain food freshness.
The 'Smart Jar' has been designed by award winning illustrator from the Jacky Winter Group, Ellen Porteus. Ellen uses thermochromic ink that that reveals hidden playful illustrations and messages when the fridge temperatures is below 5℃ .
Millions of UK fridges are operating too warm, causing food to spoil faster, according to recent research. To raise awareness of checking fridge temperatures to reduce food waste, the campaign partners with influencers on TikTok and Instagram, and prototypes have been sent to Hellmann's fans, key influencers, and food waste campaigners. The 'Smart Jar' is part of Hellmann's Make Taste Not Waste positioning and has motivated over 200 million people globally to make use of their leftovers.
The campaign is launched in conjunction with Food Waste Action Week, and Catherine David from WRAP is thrilled to work with Hellmann's on this promising trial, believing that innovations like the 'Smart Jar' will assist people in making simple lifestyle adjustments that will yield benefits.