Guinness zero in on a viral Tiktok trend to show off their alcohol-free beer ahead of St Patrick's Day
By Rupert Cole on Monday, March 13, 2023
Unsurprisingly, St Patrick's Day is one of the biggest days in Guinness' calendar. This year, the Irish stout brand are using a TikTok trend to encourage responsible drinking in their no alcohol ad: 'Holding out for a zero'. The ad shows a chorus of unmistakeable, foamy pints of Guinness 'singing' along to the equally inimitable voice of Bonnie Tyler's 'holding out for a hero'.
Brand director of Guinness Ireland, Alan McAleenan, said: "We are delighted to be championing our non-alcohol beer, Guinness 0.0, in our largest ever responsible drinking campaign in Ireland, and encourage everyone to engage in an enjoyable and responsible way to make it a St. Patrick's Day to Remember".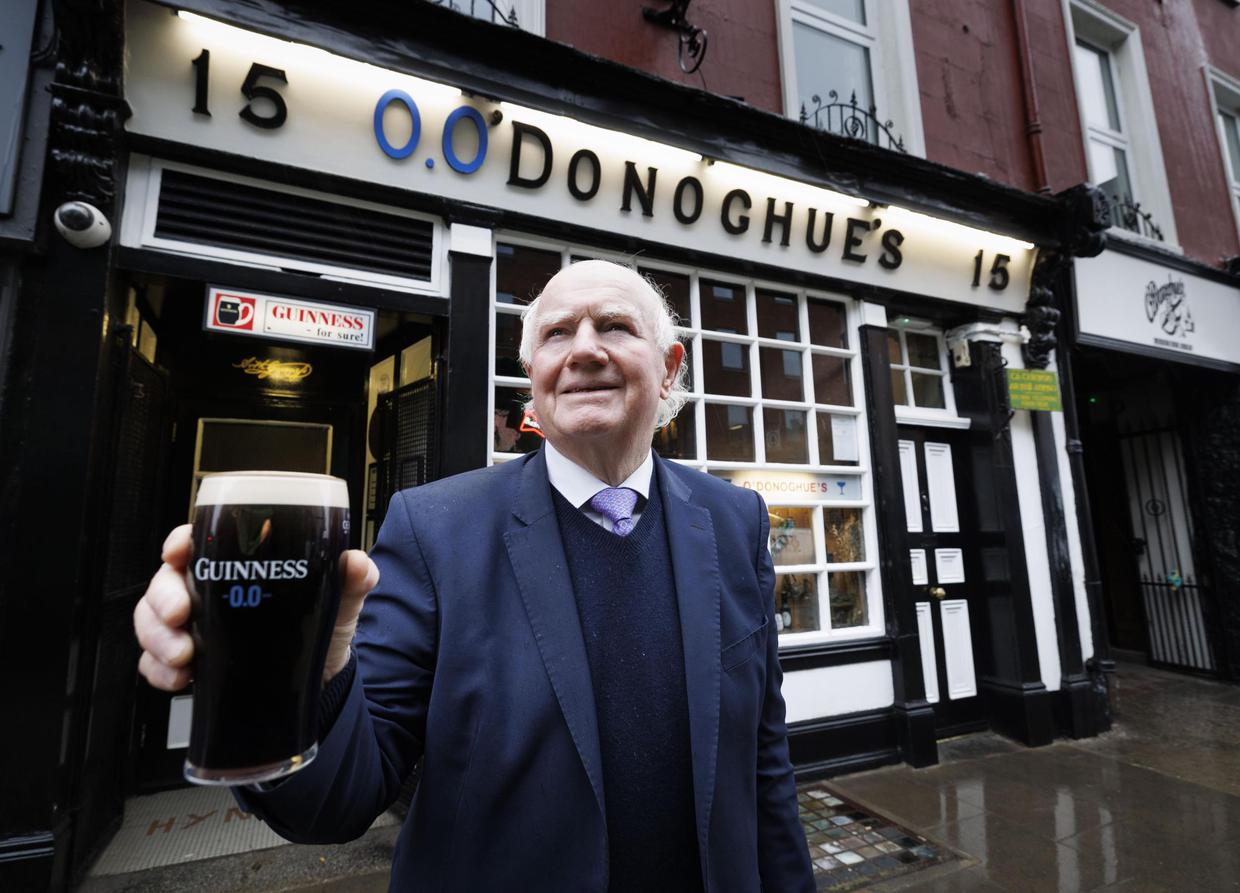 Guinness plan on offering 50,000 free pints of Guinness 0.0 across over 300 locations all of St. Patrick's weekend, and have made their mark on the front of four distinctive pubs across Ireland, including O'Donoghue's in Dublin. The beverage brand have even created their own Snapchat filter so users can create their own videos of 'singing' pints, a trend which started on Tiktok and quickly gained traction across socials. Agency: AMV BBDO.