Global brands partner up with WWF to raise awareness for the planet on World Wildlife Day
By Jess Gaynor on Monday, March 6, 2023
The world's best-loved brands and sports team team up once again as part of WWF's #WorldWithoutNature activation, raising awareness for World Wildlife Day.
We can't survive in a #WorldWithoutNature.

Today, for #WorldWildlifeDay, global brands, sports teams and charities are joining together in removing nature from our logos.

We must protect our amazing planet. 👉 https://t.co/1ae4IWO5vQ pic.twitter.com/dcWYXYqjr8

— WWF UK (@wwf_uk) March 3, 2023
Last Friday (3 March), WWF's #WorldWithoutNature digital activation returned, prompting the public to think more about the environment. As part of the campaign various global brands removed iconic nature images from their logos. The activation aimed to drive awareness of nature and biodiversity loss, whilst giving brands and their supporters the chance to consider what they might be able to do to be more sustainable in the future.
Lots of brands across the world took part including Duolingo, Old Mout Cider, Sealife, Gorilla Glue, Taskrabbit, Gymshark and Brewdog. The list of participating brands also included a number of sports teams including three Premier League football clubs (Aston Villa, West Bromwich, Wolves) and a various championship clubs.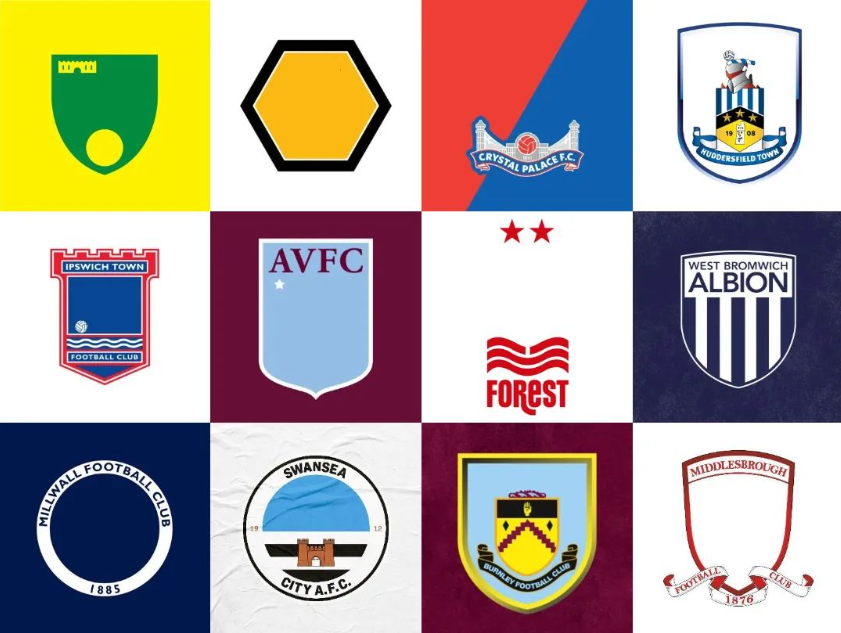 This is the third year of WWF's #WorldWithoutNature activation. However, with the brand's Living Planet Report from last October revealing shocking results, awareness is needed more than ever. The report found a staggering 69% average decline of global wildlife populations in less than fifty years. Since then,  the world committed to halt and reverse nature loss by 2030 under the Global Biodiversity Framework adopted by 196 countries in December at COP15 – an agreement that WWF is now urging governments, businesses and financial institutions to deliver on.
Felicity Glennie Holmes, Executive Director for Communications & Marketing, WWF International said:
"We want this year's #WorldWithoutNature to make audiences think twice about the beauty and nature that we've long taken for granted, but which is quickly disappearing before our eyes. We need more people, more than ever to get behind our efforts to halt and reverse nature loss by 2030. That's exactly why we're asking some of the world's best-loved brands and sports teams to show the world what nature loss could look like. We're delighted to see so many brands get involved as part of this year's #WorldWithoutNature digital activation."
See below for social posts from some of this year's participating brands!
Our shield is nothing without nature. And neither is our planet 🌍

We've joined @WWF to highlight a #WorldWithoutNature this #WorldWildlifeDay.

Find out more at https://t.co/1vwwLLGFGC pic.twitter.com/VpDFSGHVfG

— BrewDog (@BrewDog) March 3, 2023
This #WorldWildlifeDay, we're banding together with brands and sports teams around the globe to raise awareness of a #WorldWithoutNature by removing nature from our logo. #CPFC | @wwf pic.twitter.com/FuJttNTyNB

— Crystal Palace F.C Women (@cpfc_w) March 3, 2023
A world without nature is shocking in any language.

I'm stepping out of the limelight this #WorldWildlifeDay, and joining forces with others to highlight a #WorldWithoutNature. @wwf_uk pic.twitter.com/e4AWPfkG9X

— Duolingo 🇬🇧 (@duolingoUK) March 3, 2023
🌎 A #WorldWithoutNature is incomplete – just like our logo is today.

🌳 We depend on #nature for water and food, the air we breathe, our health & well-being, the economy, climate mitigation & adaptation… this list has no end. pic.twitter.com/p71TKPVKEM

— BirdLife International (@BirdLife_News) March 3, 2023