Led By Donkeys paint Ukrainian flag on Russian Embassy road
By James Herring on Friday, February 24, 2023
Today is the first anniversary of the invasion of Ukraine.
To mark the event activist group Led By Donkeys have painted a massive Ukrainian flag on the road outside the Russian embassy in London.
Solidarity with Ukraine ✊
(Russian Embassy, London) pic.twitter.com/efRXKgDuqV

— Led By Donkeys (@ByDonkeys) February 23, 2023
The stunt was orchestrated to remind Putin that Ukraine is 'an independent state and a people with every right to self-determination.'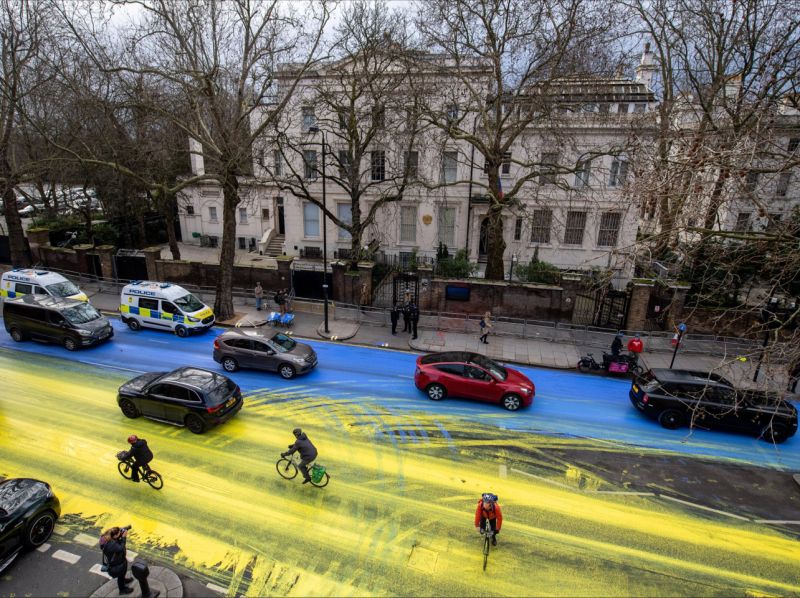 Pictures shared on social media show Bayswater Road, awash in blue and yellow paint
Four activists were arrested, Met Police have confirmed.