Fenty Beauty's marketing masterclass at the 2023 Super Bowl
By Olivia Matterson on Friday, February 17, 2023
If announcing your second pregnancy live on stage at the Super Bowl wasn't iconic enough, who could deny Fenty Beauty's show-stealing cameo?
During her first live performance in 7 years, Rihanna did not fail to take advantage of the undivided attention of a 113million strong audience, by promoting her own  beauty products.
In between songs, Bad Gal RiRi took a blink-and-you'll-miss-it moment to top up her Invismatte powder, before quickly returning to the show.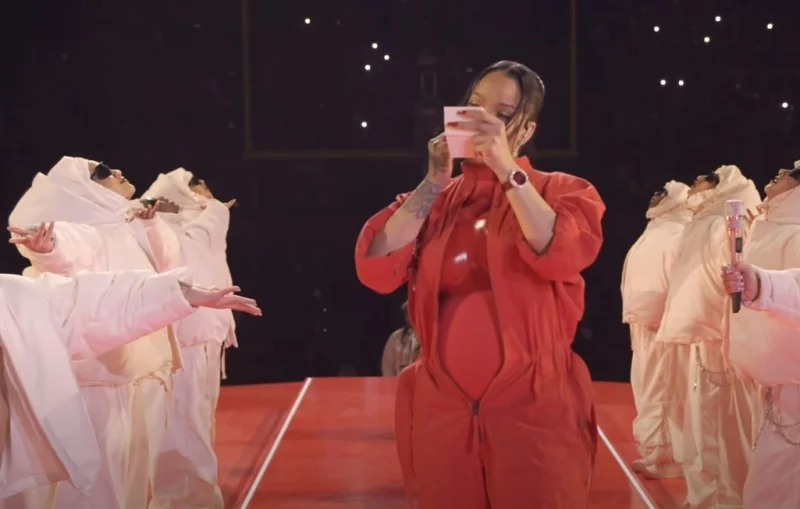 The brand has managed to generate a huge buzz around the sporting event, despite spending absolutely nothing on marketing. Searches for Fenty Beauty increased by 833% after the split-second Invisamatte moment, and a TikTok from the official retailers account managed to generate 13million views ahead of the performance.
While it's common practice for Super Bowl stars not to get paid for the publicity-rich performance, Rihanna managed to skirt the otherwise multi-million dollar commercial fees that other brands dish out for the privilege to advertise during the halftime show.
Invisimatte is still available for purchase on the Fenty website, and has been listed as 'halftime approved'.
Campaign by Fenty Beauty.