Saatchi & Saatchi's reaction to recent Rishi Sunak announcement
By Jess Gaynor on Friday, January 6, 2023
Rishi Sunak's decision to make studying maths mandatory until the age of 18 unsurprisingly has been a controversial topic for Brits this week.
In fact, the creative agency Saatchi & Saatchi wanted to share their thoughts on the topic.
We bloody love maths. In fact data powers a lot of our work.
But we also know that there is fiscal magic in creativity.
To the tune of £115bn GDP a year.
So we've sent Rishi a little reminder, to help him balance the books.
For more on Upriser – https://t.co/EEL5q551xS. pic.twitter.com/vFOORQNZ69

— Saatchi & Saatchi (@saatchiuk) January 6, 2023
The van circled around Parliament Square yesterday to remind passers-by about the importance of funding for creative subjects in schools.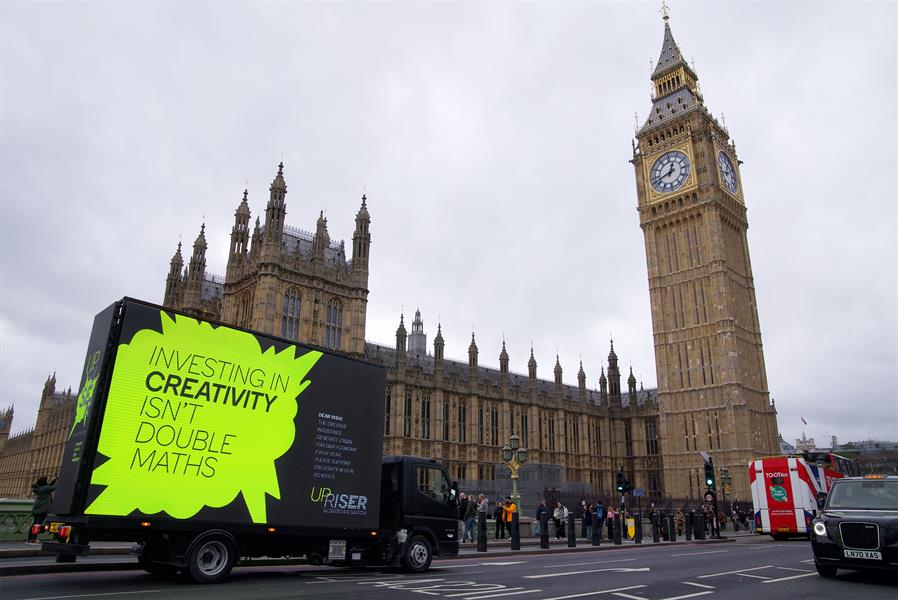 Whilst the agency appreciates how important maths can be, they also wanted to remind Sunak and the public that encouraging creativity in schools might be a better option for boosting the UK economy. Creative agencies generate an estimated £115 billion for the UK economy every year, however, due to underfunding of the arts and creative subjects, the statistic may well be under threat.