Tattoo studio will laser off your Kanye West tattoo free of charge
By Zara Wilson on Monday, December 5, 2022
A London tattoo and removal studio is offering free removal of Kanye West tattoos as the artists continues to promote antisemitism.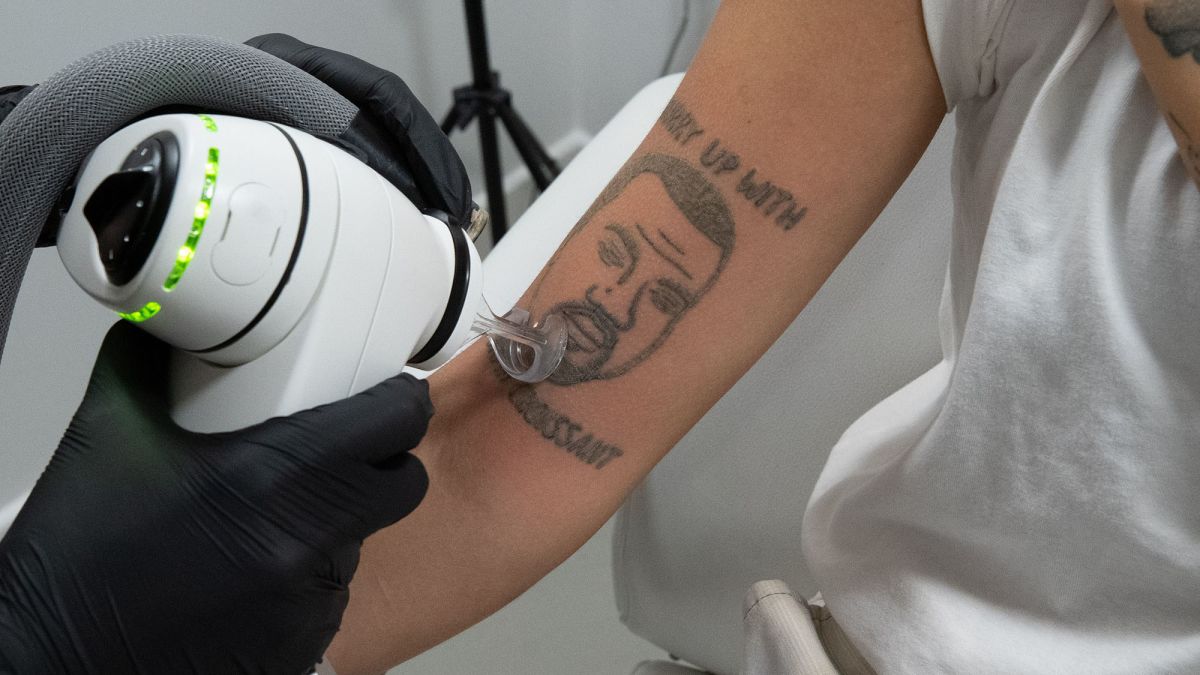 NAAMA, tattoo removal studio, announced it would be offering the free removal in an Instagram post on November 15th. 
Alex Jones, 25, a former Kanye West fan, has decided to have his tattoo of the alternative cover for Kanye's 2010 My Beautiful Dark Twisted Fantasy album removed. 
He told NAAMA Studios: "Having a tattoo related to Kanye isn't exactly something to shout about given his hugely distasteful comments recently. 
"When I found out I could get it removed for free, I was really pleased. NAAMA has a great reputation for tattoo removal, so I was super grateful to start my removal journey with them and put this behind me, so I look forward to having it done." 
The Kanye West tattoo removal initiative has received "global interest and a great response," said Briony Garbett, NAAMA's CEO, in an email to CNN. 
Three clients have already begun the process of laser removal on their Ye tattoos, and NAAMA also has 10 more booked consultation appointments. Laser removal can be both painful and expensive as the process involves using intense pulses of light to break up the tattoo ink, which is eventually cleared away by the immune system.  
"We understand that tattoos can be triggering for some people and not everyone can afford to remove their tattoos," said Garbett. The treatment would typically cost around £2,000, or $2,456, depending on the size of the tattoo and the number of treatments needed. 
Former fans of West can share their tattoo on Instagram and tag @naamastudios for the chance to get their ink removed for free.