'I'm a Celeb' returns to Fortnite for second year running
By Rosie Barker on Friday, November 25, 2022
In a returning activation, ITV has partnered with agency Metavision to allow fans to experience trials and challenges from the much-loved show, on gaming platform Fortnite.

Fans are able to play a series of challenges including the Cyclone Challenge and River Rapids Swim Race in a recreation of the jungle camp that has graced so many living room TV screens over the years.
In what has been described as their biggest marketing campaign in decades, ITV's launch of new streaming service ITVX is bringing some exciting activations to the table. This particular element of the campaign follows from 'I'm a Celeb's' foray into the metaverse in 2021, which saw the show's lockdown castle recreated on the Fortnite platform, which was also bizarrely in partnership with John Lewis for their Christmas campaign (if a collaboration was going to happen anywhere…).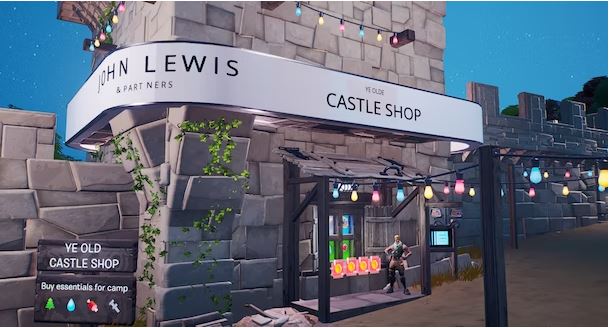 Brendan Dinen, ITV's head of brand marketing, said: "As part of the campaign to launch ITVX, we wanted to bring to life the UK's freshest streaming service in new, innovative and unexpected ways. This is all with a view to attract and engage consumers who may have had only occasional or limited interaction with ITV and streaming in the past."
ITV have made their ambitions to gain younger viewers clear, which is why the choice to recreate one of their most popular shows on a Gen-Z platform like Fortnite makes total sense, and is why they have said there's potential for the show to have a 'long term' presence on the platform.
To find out more, read here