Bumble launches Ted Lasso inspired dating app
By Daniel Constantinou on Wednesday, October 12, 2022
Inspired by the Emmy award-winning comedy series Ted Lasso, Bumble is launching their own version of the dating app 'Bantr', which works on the 'love is blind' approach where users cannot see the pictures of a potential partner.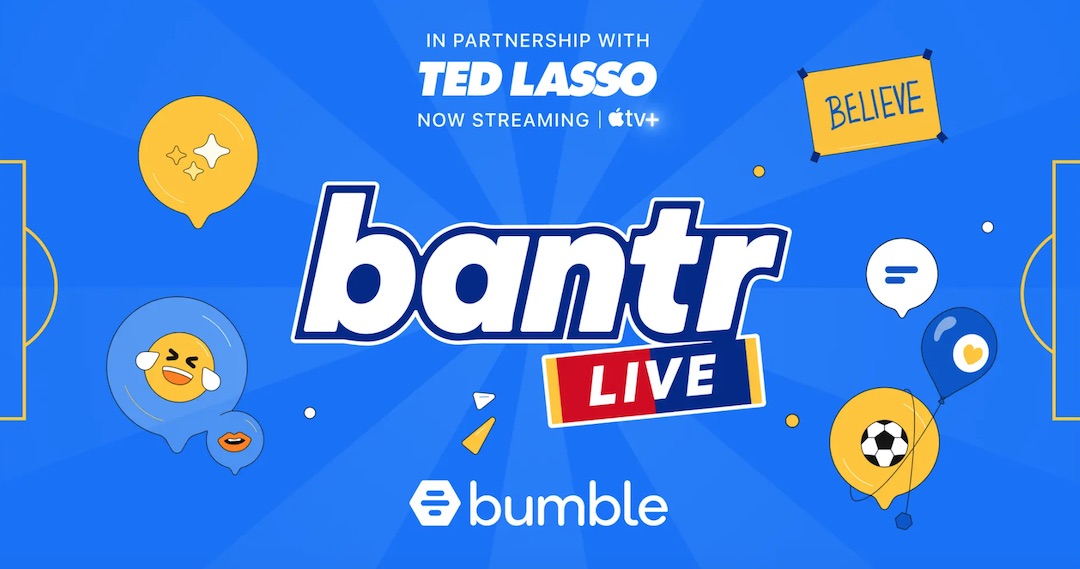 After watching characters Rebecca and Sam communicate via a dating app called 'Bantr' in Ted Lasso, Bumble jumped at the opportunity to bring the fictional app into the real world. The women-focused dating app will be adding a new segment to its usual app service, and will also be putting on a weekly event that will take place each Thursday at 7 p.m. local time. Those seeking to find love can RSVP by heading onto the app's Bumble Date Mode.
Unlike existing dating apps, users on 'Bantr' are unable to see pictures of a potential partner. Instead, the app partners them using an algorithm which matches their like and attributes.
On Bumble's version, people will have three minutes to talk to the person they have matched with, and if things go well, they will be shown a picture of their match. However, if sparks aren't flying, users can move onto their next match.
The app will be launched to users in America, Canada, the UK and Australia starting October 13 until the rest of the year.
"As huge fans of 'Ted Lasso,' we were so excited to bring the Bantr Live experience to our community," said Olivia Yu, Global VP of Partnerships at Bumble. "Bantr Live enables our community to connect with someone unexpected and learn more about a person before seeing them. We look forward to people on Bumble having fun with Bantr Live and connecting and dating in a new and exciting way."
The collaboration marks the latest high-profile promotional tie-up involving Ted Lasso, after EA Sports added AFC Richmond as a playable team on FIFA 23.