Horror movie hijacks baseball game with menacing Smile stunt
By Catriona Barnard on Friday, September 30, 2022
To promote the new psychological thriller, Smile, the marketing team behind the Paramount Pictures film have taken a terrifying approach.
Baseball fans across America noticed something a little menacing lurking in the sidelines of the games they were tuning into.
In Smile a malevolent supernatural entity takes over people and makes them perform terrible acts while grinning ear to ear.
So as part of the Paramount film's marketing campaign, performers were placed at baseball games where they adopted the creepiest smile they could deliver.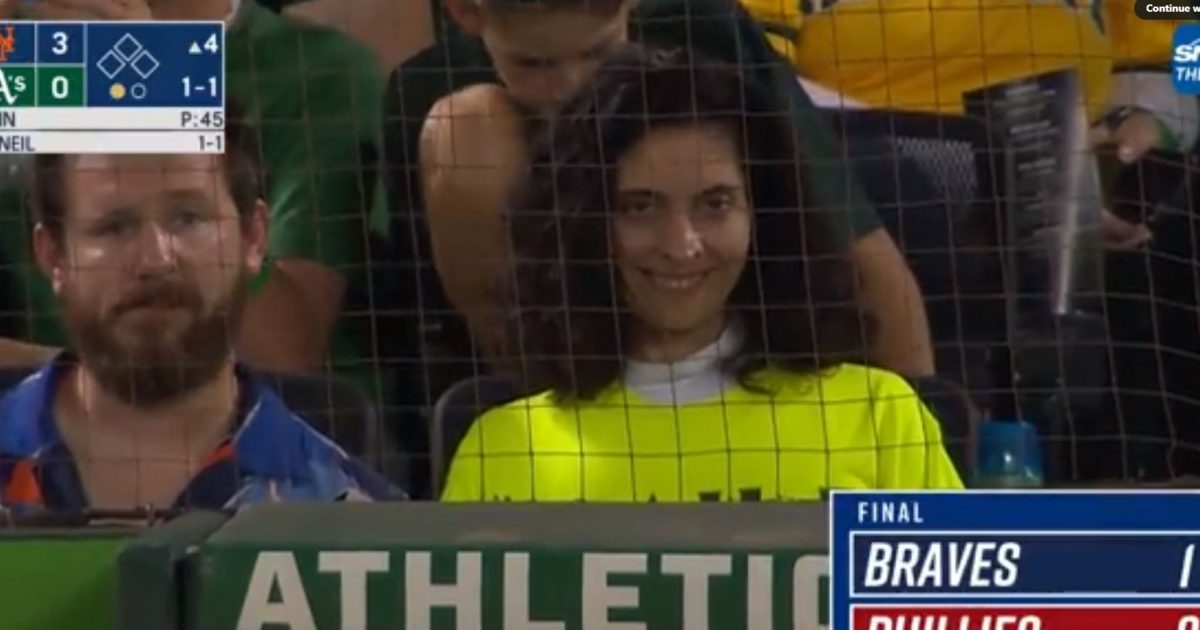 Actors staring dead into TV cameras in fixed smiles (some wearing branded yellow t-shirts) were spotted by viewers at 3 games
— Sam Corry (@Here_is_Sam) September 29, 2022
– Boston Red Sox v New York Yankees, NY Mets v Oakland Athletics and St. Louis Cardinals v Los Angeles Dodgers.
The absolute balls on this security guard to confront a literal demon pic.twitter.com/39o7is11PU

— Jomboy Media (@JomboyMedia) September 24, 2022
One 'smiler' even appeared at the Today show, leaving many Americans confused and creeped out, wondering what was going on.
Here's some fun, clever movie promo – Paramount seemingly placed #Smile actors in the crowd at both the Yankees and Mets games last night, both in view of cameras. The results were indeed creepy. Going to a game this weekend? Watch out for the smiles! 😃 pic.twitter.com/aC3sqZjWvI

— Erik Davis (@ErikDavis) September 24, 2022
Members of the public who spot one of these smilers are encouraged to report their 'smile sightings' here. 
This publicity stunt took horror movies' creepy campaigning to the next level.
Smile is in UK cinemas now.