Cycling brand peddles empowering message with 'Fat C*nt' campaign 
By Jack Longrigg on Wednesday, September 21, 2022
Plus-sized cycle brand Fat Lad At The Back pops the tires of body shaming with an ostensibly rude campaign.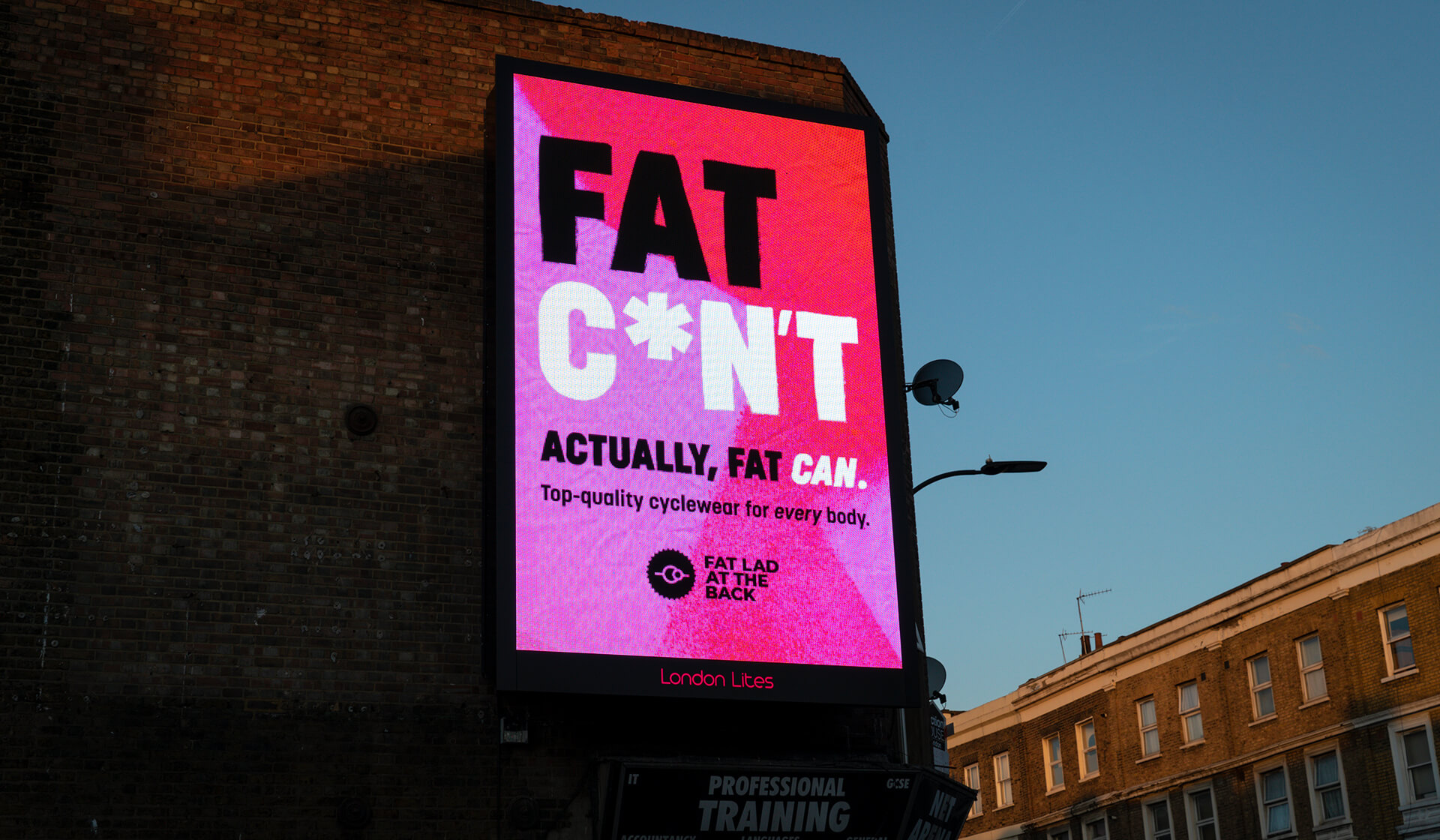 Research conducted by Mellor&Smith illustrates firsthand accounts of the derogatory slurs thrown at larger cyclists in public, forming the focus of the campaign.
They poke fun at the skinny-obsessed cycling industry that perpetuates these stigmas. Declaring, 'Actually, fat can'!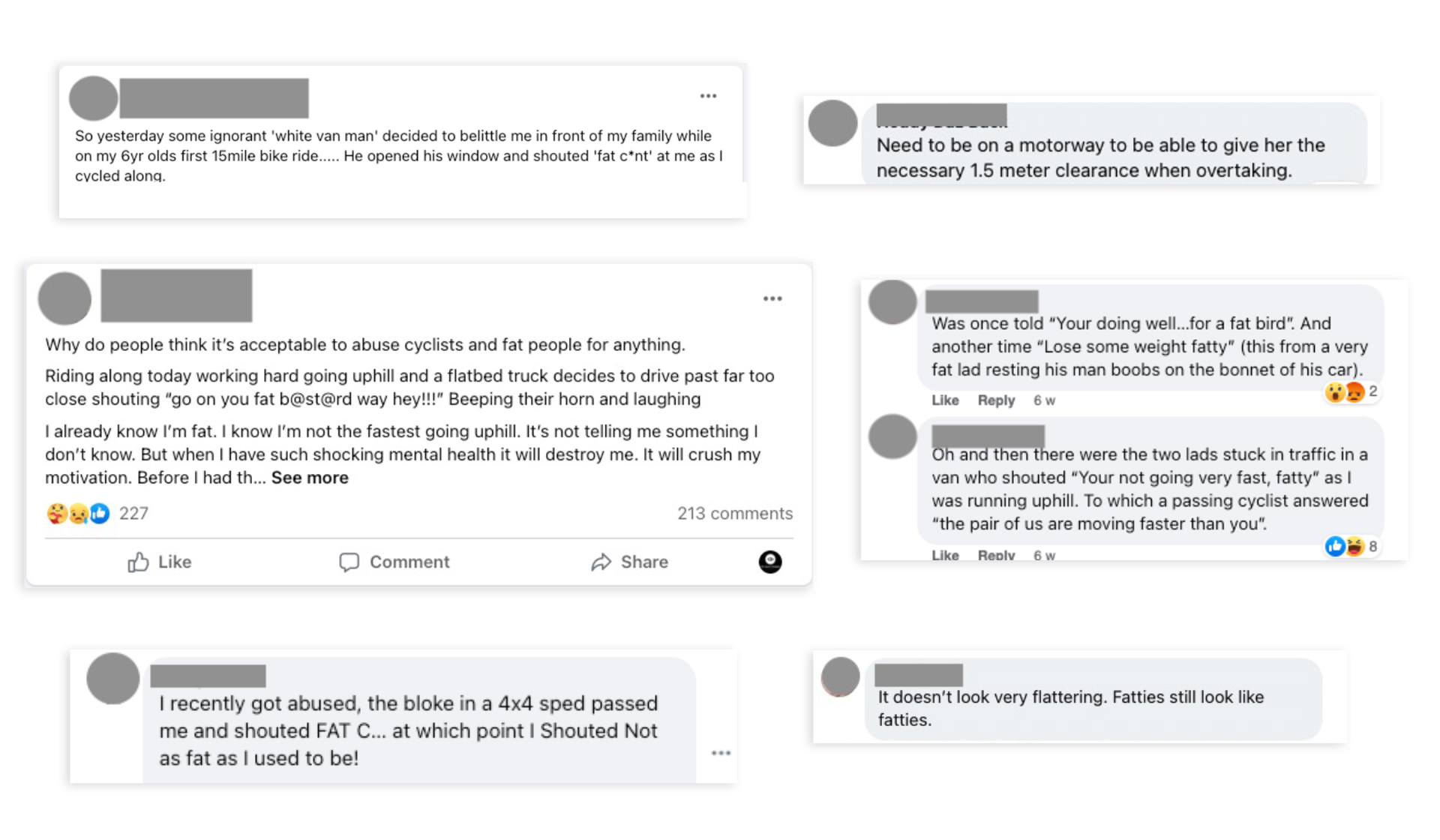 Lynn Bye, co-founder of Fat Lad At The Back, said: "Whatever preconceptions society has about fat people, our community is proof that body size doesn't stop us, and that fat can."
Paul Mellor, managing director at Mellor&Smith, added: "Fat Lad stands for something, and it stands with its community. It's not wishy-washy, it's not worthy… it's straightforward and it's empowering. This campaign highlights a massive issue within the community and gets people talking."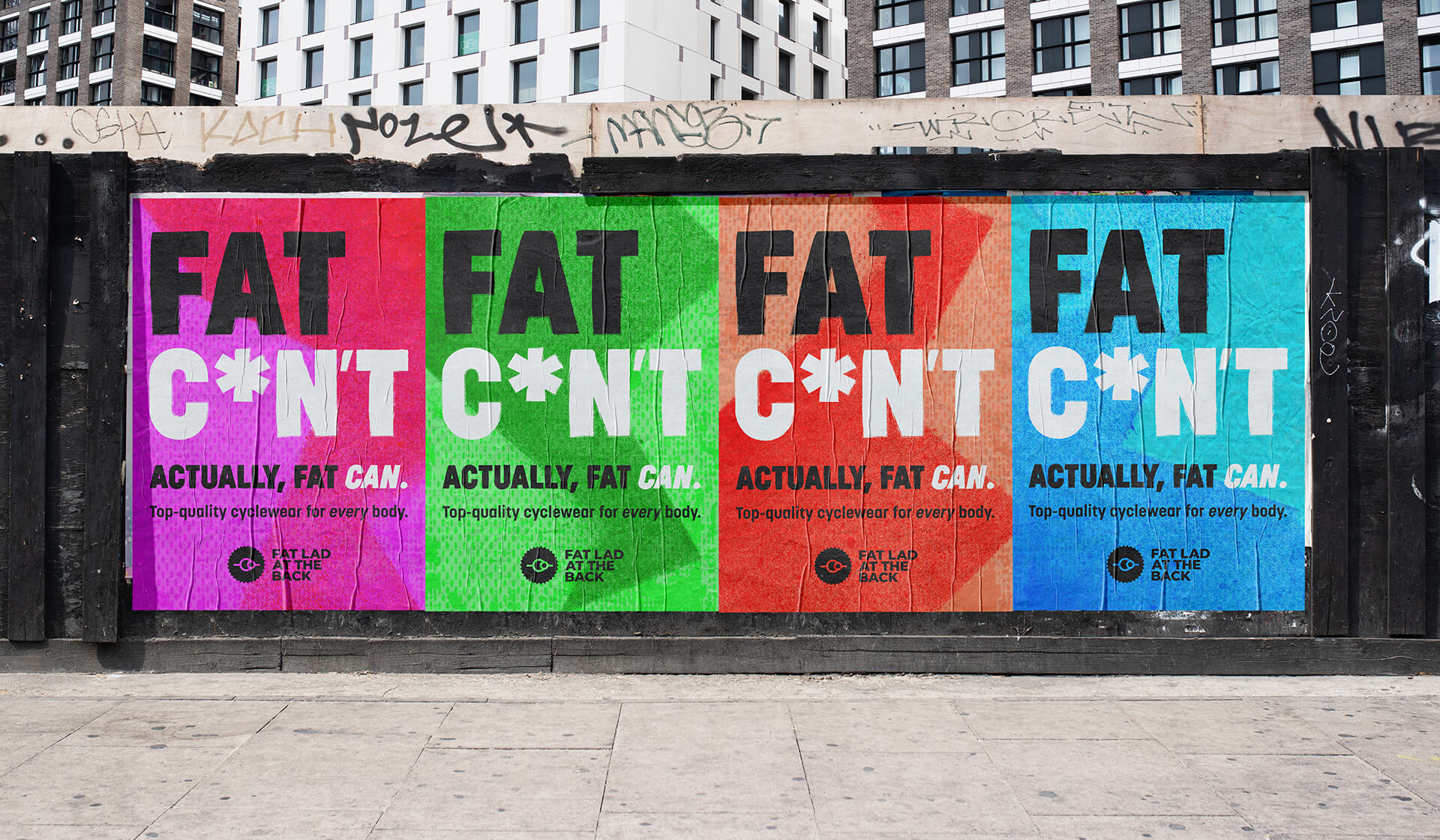 The headline 'Fat C*n't. Actually Fat Can' was recently deemed 'too offensive' by the ASA, and subsequently has been banned. The ASA stated in their judgement: 'Research had shown that words such as 'cunt' should not be used at all in marketing communications, unless very carefully targeted to an audience that was unlikely to be offended'.
Agency: Mellor&Smith.