'I'll Be There for You!' Sesame Street celebrates Father's Day with a HILARIOUS Friend's parody
By Jess Gaynor on Monday, June 20, 2022
The beloved TV show, Sesame Street, is once again back on our screens, with a comical and creative interpretation of the Friends theme song, but with a Father's Day twist.
To all the fathers and father figures raising amazing kids, thank you for being there. ❤️ Sing along with your favorite families from the neighborhood in this very special parody song, presented by @ProcterGamble and @PlanGlobal! Happy #FathersDay! pic.twitter.com/mb5R7buFeO
— Sesame Street (@sesamestreet) June 15, 2022
This year, Sesame Street celebrated Father's Day with a re-enactment of the iconic theme song, I'll Be There for You, from Friends, in honour of all fathers and father figures. Though the video is itself is only two minutes, Sesame Street has nailed it once again with entertaining and catchy lyrics along with referencing to cherished moments from the 90s sitcom.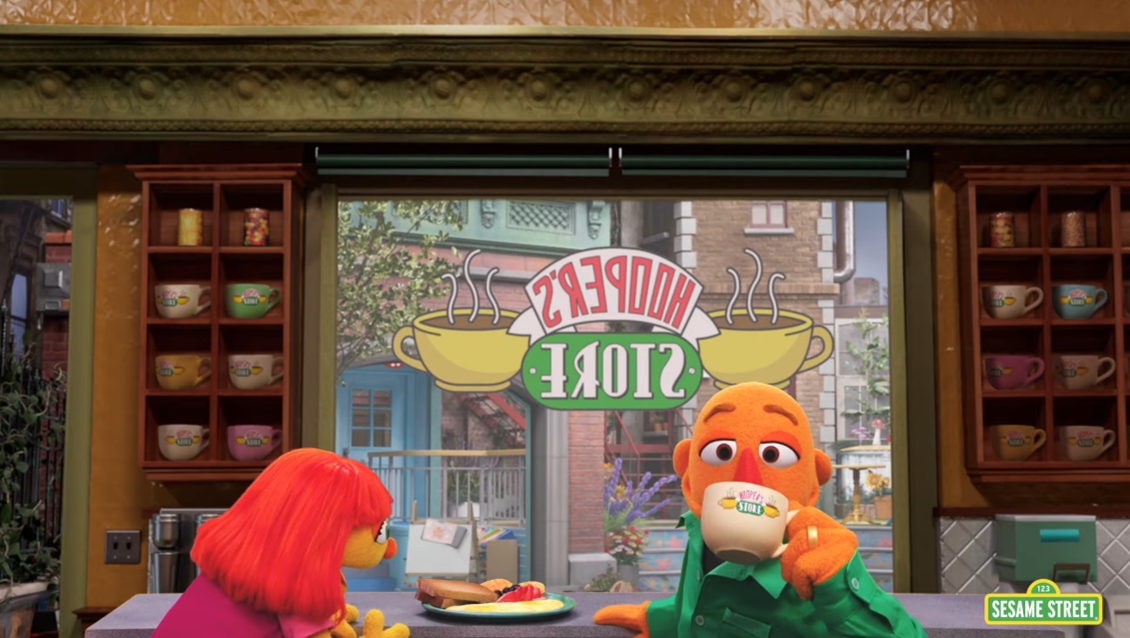 Sesame street managed to incorporate the most unforgettable scenes from Friends, with the appearance of the Joey's Thanksgiving turkey hat, Central Perk and references to "Smelly Cat"
The parody even ends with Elijah Walker saying the line "could there BE anything better than being a dad," referencing to the Chandler's memorable phrase from the show.