Aldi trolls M&S legal team with Cuthbert the Caterpillar return
By Joshua Djaba on Monday, June 6, 2022
After narrowly surviving one of Britain's most turbulent legal battles in recent memory, Aldi's Cuthbert the Caterpillar has made a triumphant return to supermarket shelves today.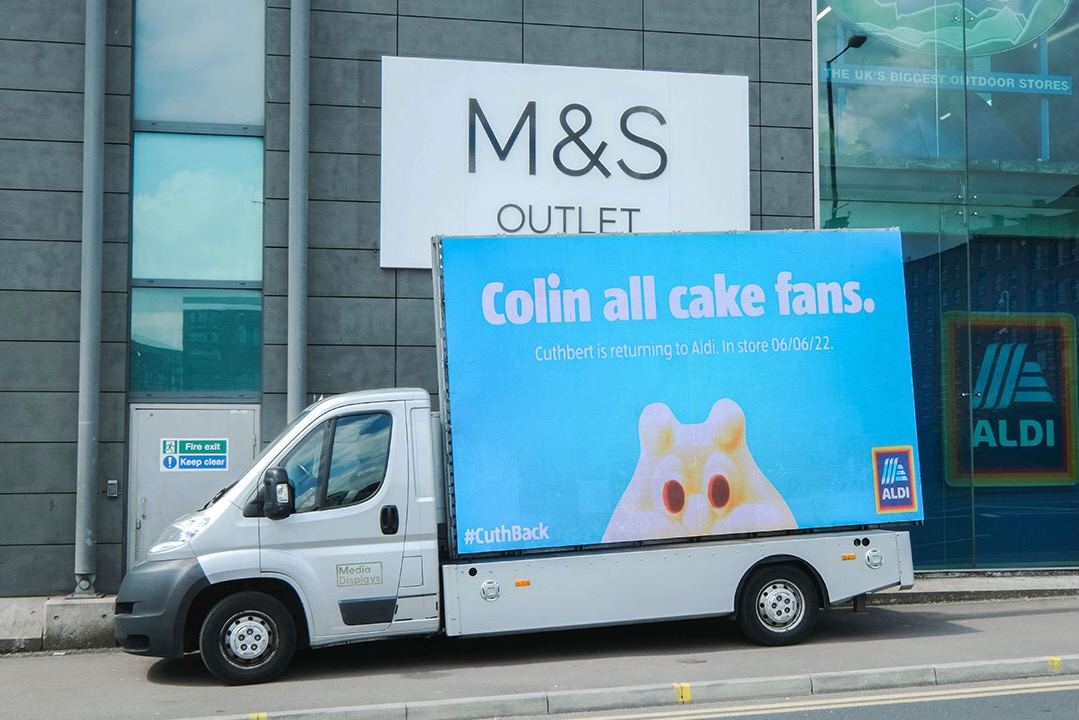 Last year, Cuthbert was accused of intellectual property theft by Marks & Spencers, over heavy similarities to their iconic Colin the Caterpillar cake, leaving many fearful that we would never see the mischievous larva on Aldi shelves again.
One mobile van display reads 'made by bakers approved by lawyers' – and features a van driver eating cake.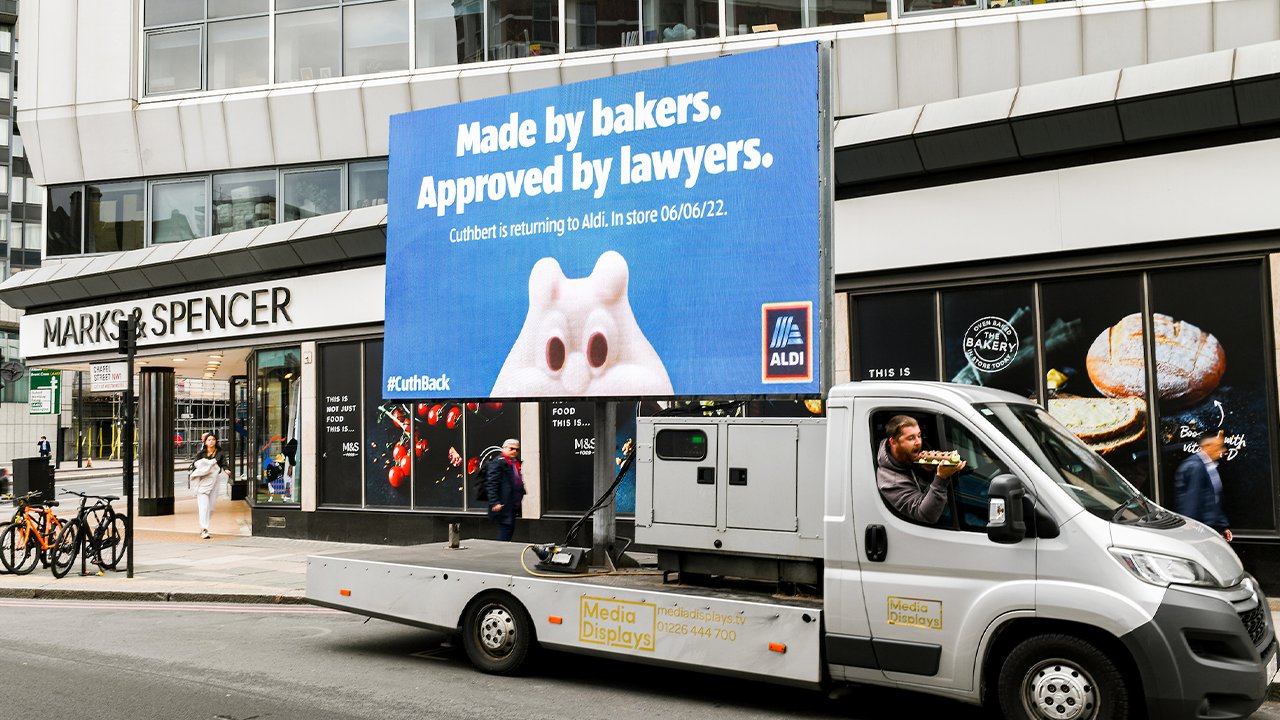 But Christmas has come early, as not only can you find Cuthbert on Aldi shelves, but you can even find him wreaking havoc outside M&S stores up and down the country, in what must be one of the best PR roll-outs of the year.
Where else would we announce it? #CuthBack pic.twitter.com/DWOJzBceoL

— Aldi Stores UK (@AldiUK) June 1, 2022
The daring (and frankly hilarious) stunt is unlikely to refuel any old tensions, as both M&S and Aldi claimed to have been satisfied with the undisclosed agreement reached in court earlier this year.
And with quips like 'Aisle be back' and 'Made by bakers. Approved by lawyers', I'm sure even M&S can appreciate top-quality PR.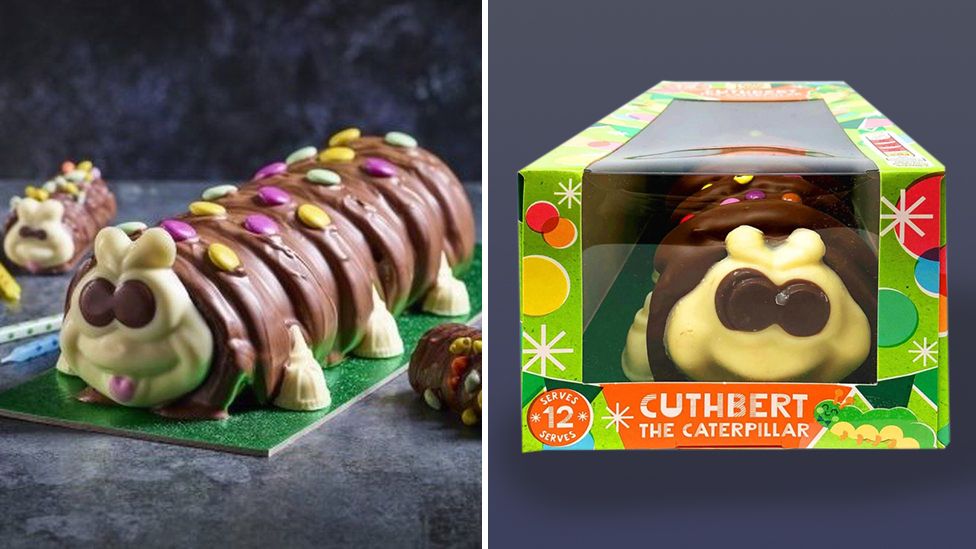 And if Cuthbert hasn't lost his wit, it seems he hasn't lost his manners either, as Aldi joked the "humble" cake had allowed the Queen her 15 minutes of fame over the weekend before stealing the headlines once again and announcing his return.
Are you happy to see the return of Cuthbert the Caterpillar?