Marmite launches poshest-ever campaign with new flavour Marmite Truffle
By Catriona Barnard on Monday, May 9, 2022
Marmite celebrated the launch of their newest flavour spread Marmite truffle in the most extravagant way – with a gold horse and carriage.  The carriage could be seen parading around the affluent streets of Eaton Square, Chelsea complete with an OOH poster which read "One either loves it or finds it really rather beastly."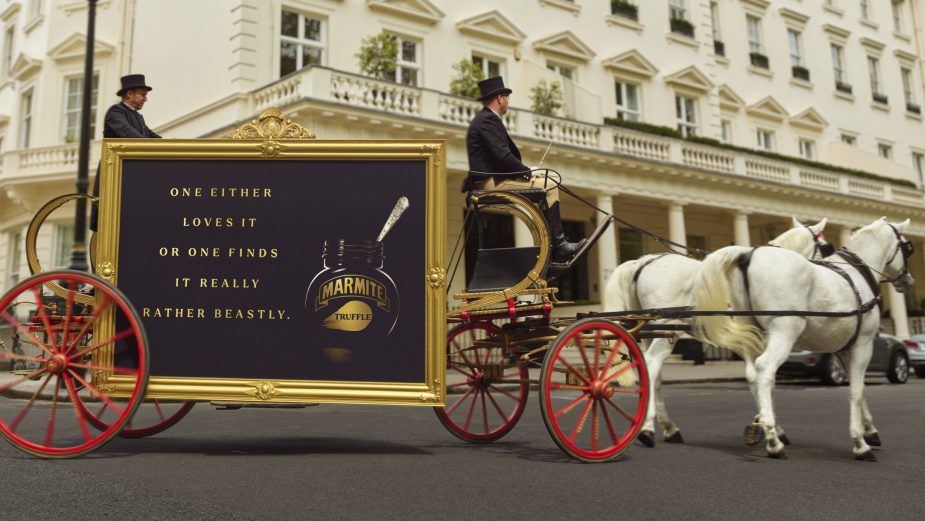 The campaign also featured DOOH ads that were located in particularly wealthy areas in London such as Knightsbridge, Chelsea and even outside Harrods. The ads featured a rather ostentatious spin on the classic Marmite tag line such as  "One either loves it or has to rinse one's mouth with Early Grey", "One either loves it or regurgitates in one's designer handbag" and "One either loves it or would rather gargle Thames Water".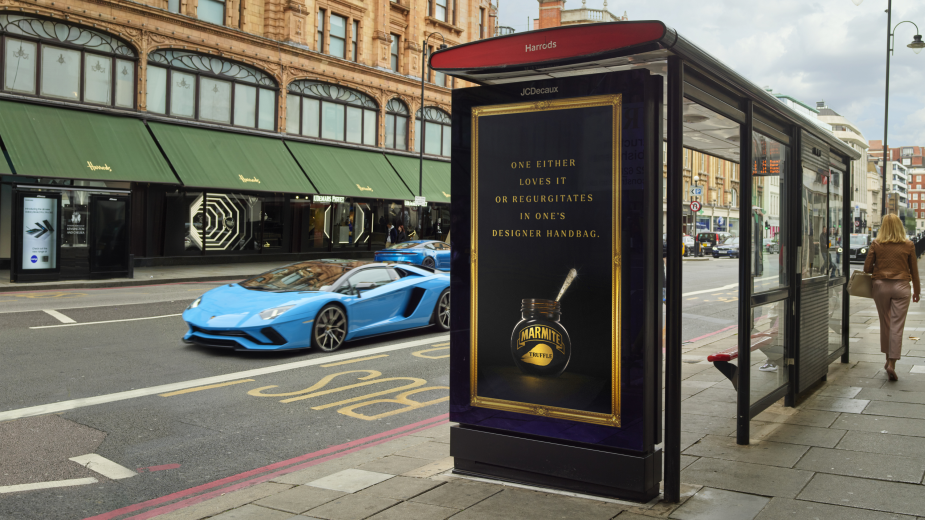 With a sumptuous aroma and fancy Unami flavour the new spread promises to fuse the traditional Marmite taste with the decadent flavour of truffle to create a spread that can be used at any mealtime.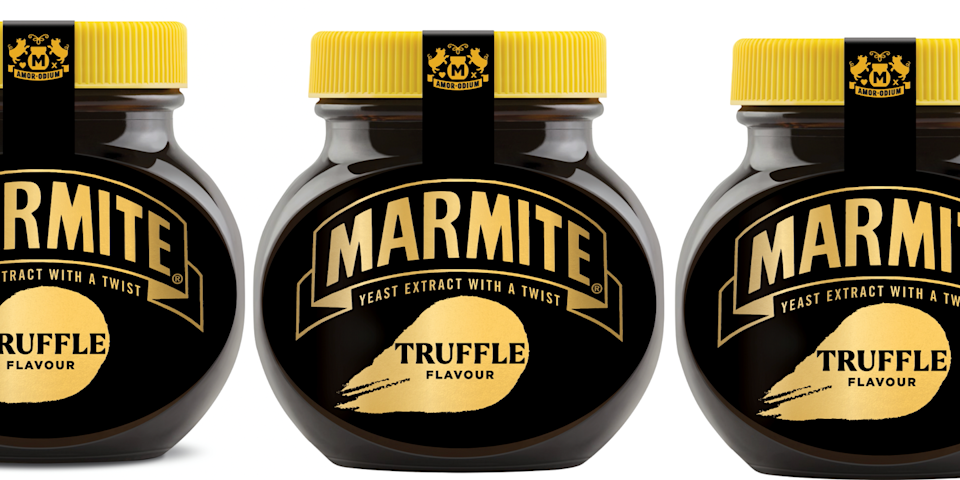 The new spread is available to purchase in 250g jars at Sainsbury's stores nationwide and online (RRP £4.50).
Agency: Adam&Eve