Burger King uses findings from study to ask the public one simple question to win $10,000
By Shadia Muse on Friday, April 29, 2022
The most popular burger from Burger King is The Whopper, having been around for 65 years with over 14 billion sold units from launch.
With it being so popular, 85% of people in a recent study had been unable to name other burgers apart from the Whopper. For their latest global campaign, they used this study as their basis.
The campaign named 'All about the Whopper' is celebrating the Whopper for it's 65th year anniversary.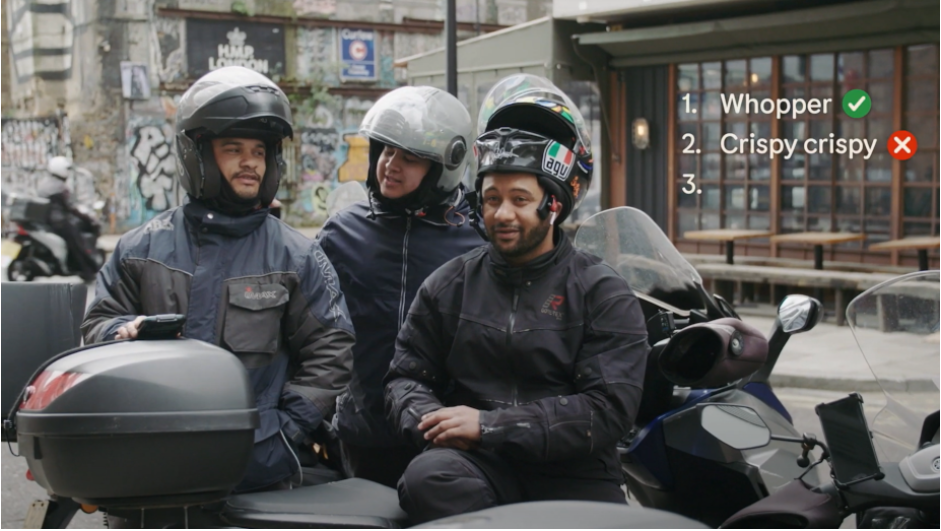 "Well, we are more than happy that nine out of 10 people around the world could name the Whopper. The study proves the big love people have for it – and that's worth celebrating!" says Iwo Zakowski, head of global brand marketing, at Burger King.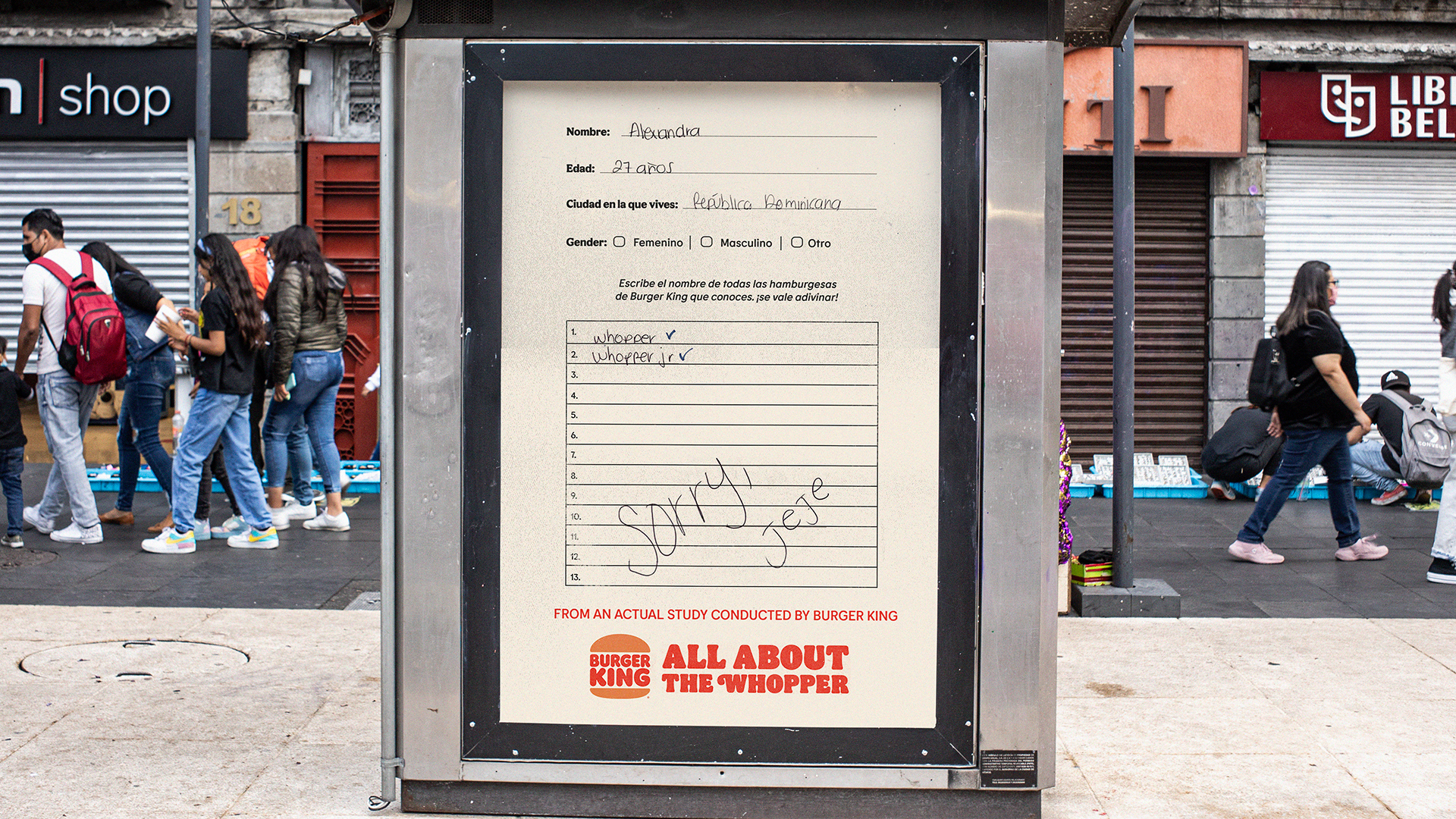 The campaign features a film that was taken place in four major cities where people were asked to name three burgers from Burger King. If answered correctly, they could win $10,000. However, almost everyone struggled to get three down and only named the Whopper.
In London, Mexico City, Stockholm, and Tokyo – people were asked to name or identify different Burger King burgers on paper. Again, the Whopper was almost always identified. The pictures shown led to some creative guesses of what they might be called. The answers were then scanned and turned into outdoor print ads meant to further build the fame of the Whopper.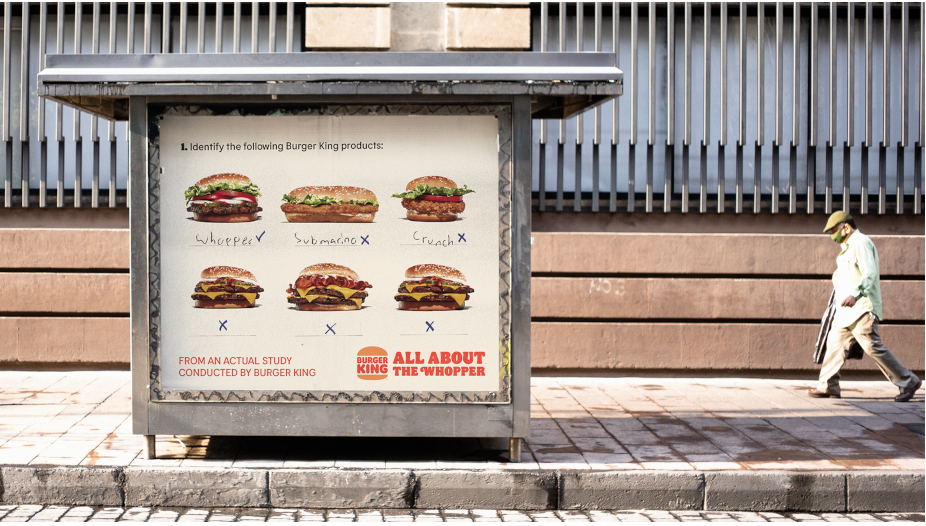 "…But we do have other burgers too. Like the Chicken Royale… delicious, Bacon King , also delicious, or Big King. The list is actually quite long." says Iwo Zakowski – head of global brand marketing, at Burger King.