Ukraine introduces stamp honouring soldiers who told Russian warship to **** off
By Joe Colquhoun on Tuesday, March 15, 2022
Last week, Ukrainian Postal Service (Ukrposhta) announced the winner of their postage stamp design contest as local artist Borys Grokh. The design he created depicts the heroic story of the Ukrainian troops that protected Snake Island from the Russian warship.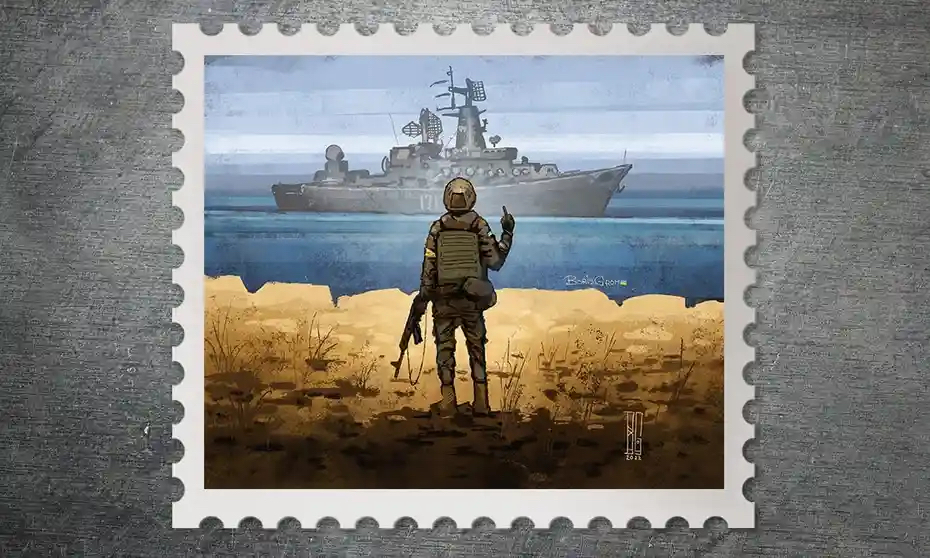 On the first day of Russia's invasion of Ukraine, troops arrived at Snake Island via a navy warship and attempted to coerce border guards to surrender. "This is a military warship. This is a Russian military warship. I suggest you lay down your weapons and surrender to avoid bloodshed and needless casualties. Otherwise, you will be bombed,"
Refusing to move, the Ukrainian soldiers simply replied "Go f**k yourself."
Initially assuming these fighters were killed in the subsequent bombings officials have reported that they may still be "alive and well".
Borys, who received the most votes from the public for his work, explained that he was so moved by the soldiers' resistance he decided to channel it into art in the hopes to boost morale, NPR reports.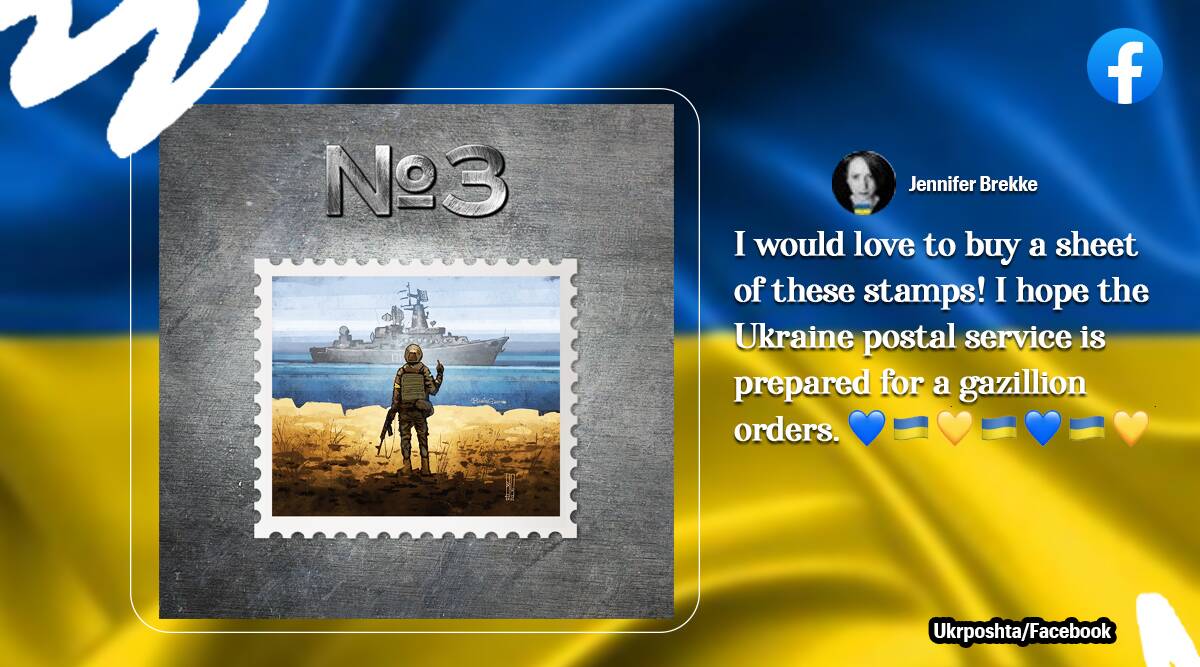 The succinct image depicts a soldier flipping his finger at a warship as well as commemorating a moment resonant with Ukraine and the rest of the world, it also conveys the nation's non-combative approach in the conflict with Russia. The illustration took him three days to complete, but he'd have done it in only five hours if not for the outpouring of news.