Mysterious Greggs pasties in Primark windows has finally been explained
By Joshua Djaba on Thursday, February 10, 2022
'One does tidy food. One does tidy fashion. Together we're unstoppable.'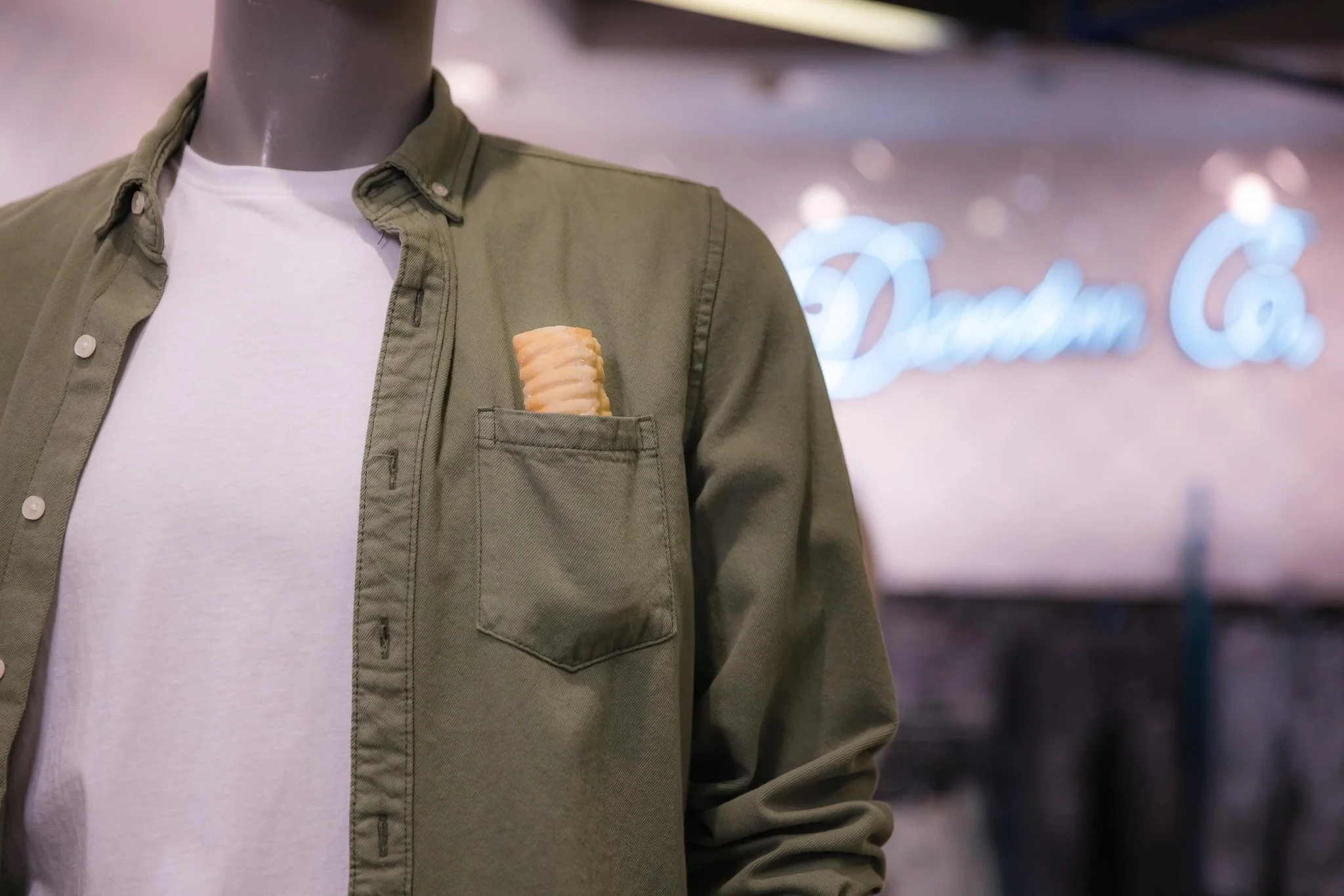 Over the last week, shoppers across the UK have been surprised by the sudden appearance of Greggs steak bakes and vegan sausage rolls, mischievously tucked into the handbags and pockets of mannequins in Primark shop windows.
Erm, why are there sausage rolls and pasties in the windows of Primark on Oxford Street? This you @GreggsOfficial? 👀 pic.twitter.com/V7IGCICEQo

— Anthony 🦥 (@anorderlymess) February 6, 2022
Shoutout to whichever stone cold legend at Newcastle Primark has accidentally left a load of Greggs in the window display… pic.twitter.com/m4F8pT48tb

— Adam Clery (@AdamClery) February 5, 2022
After a week of buildup, high street icons Greggs and Primark have finally confirmed their new partnership. On the 12th February, Greggs will open a 130-seater café in Primark's flagship Birmingham store, called 'Tasty by Greggs',  self-professed as the "world's most Instagrammable Greggs".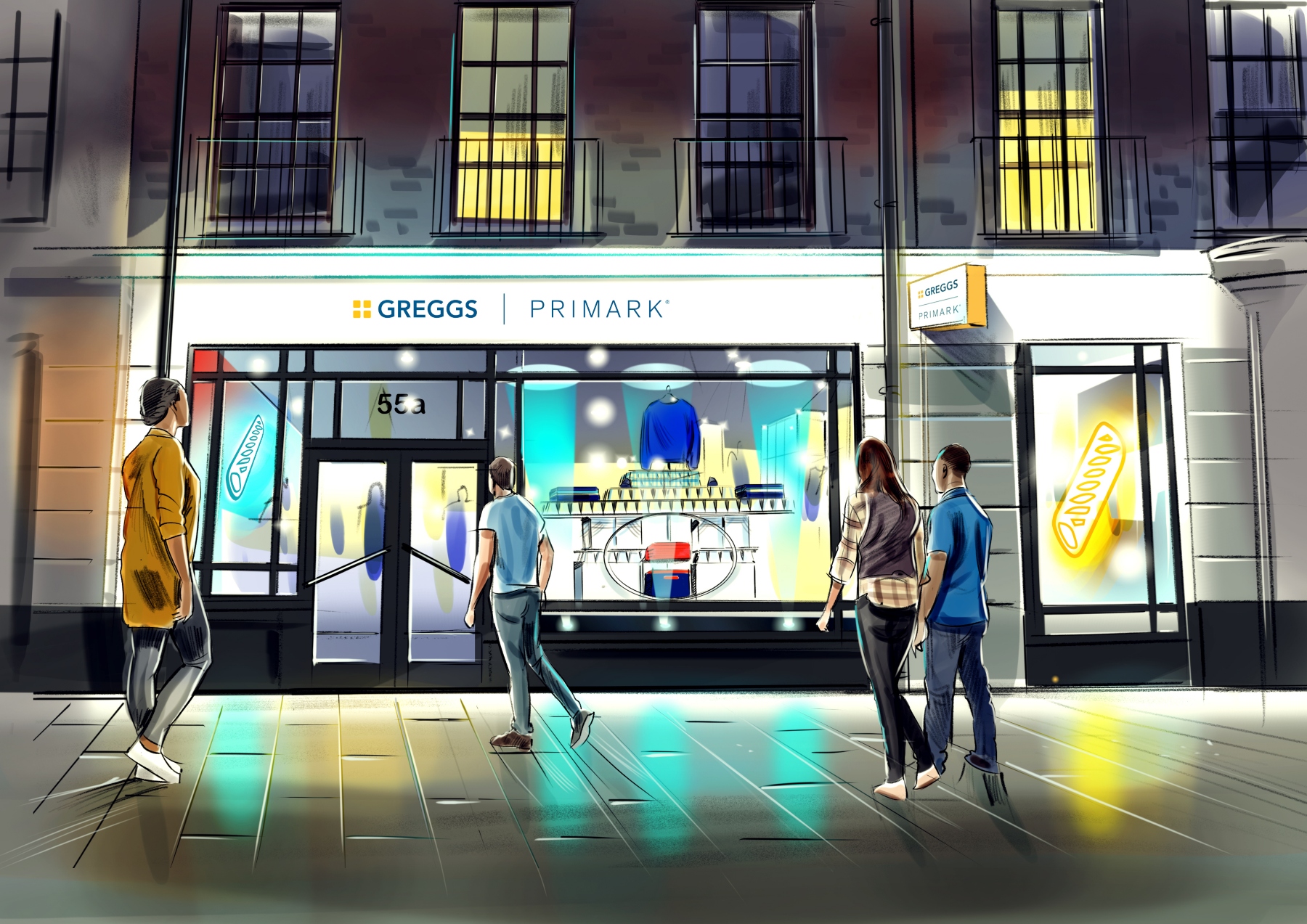 A limited-edition, 11-piece clothing collection will then debut a week later in 60 Primark stores, from the 19th February. The precise components of the fashion line remain a mystery, although a few images have been released featuring photos of a hoodie with the Greggs logo and the message, "It's a pastry thing", written along one arm. However, for those who simply can't wait until the 19th, the collection will also be on display at a pop-up boutique in Soho on 17th-18th February.
While some on Twitter and other social media platforms have questioned the collaboration, Raymond Reynolds, business development director at Greggs, explained the logic behind the partnership: "Greggs clothing is something our customers have continually asked for, so it's great that together with Primark we can now make our first official range available across the UK."
What do you think? Will you be rocking the new Greggs merch, or does a simple visit to Greggs while out at Primark sound more appealing to you?