Latest 3D billboard technology brings larger than life kitty from screen to street
By Rosie Barker on Wednesday, February 2, 2022
Sony Nuro has designed an adorable 3D kitten that leaps between two billboards in an incredible head-turning display.
Following in the pawprints of the viral, giant, 3D feline that captivated Shinjuku in Tokyo, Sony Nuro Japan has created a billboard that features Nyaro the kitten throwing his fish supper from one screen to another and seemingly leaping out onto the street, marking the first time two displays have been used in this way.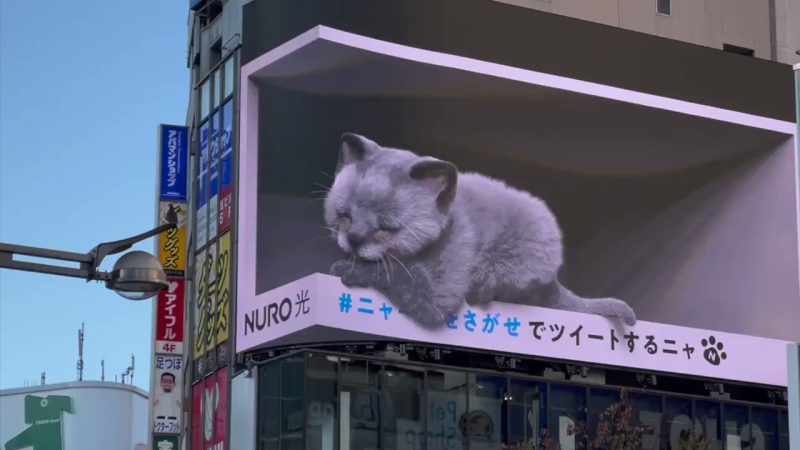 Astounding passers-by with their hyper-realistic technology, 3D billboards are the latest in advertising media to have wowed audiences in China, Korea, the UK and Japan.

From Amazon Prime to Balenciaga, brands are getting on board with the new technology that allows their ad to superficially leave the screen and join the world of the consumer.
>> Get 'The Famous Five' – our favourite five creative brand campaigns of the week > straight to your inbox. Sound good? Subscribe