'The noughties just got an upgrade': O2 stages flashmob starring pop band Steps
By Lily Abery on Thursday, January 20, 2022
Living in the age of TikTok dances and viral video content, O2 have quite literally 'Stepped' up their game for the launch of the Samsung Galaxy Z Flip3 Foldable phone. To market the return of the flip- phone, they enlisted the help of pop-group Steps to lead a flash mob at the O2 Arena in Greenwich – to a remixed version of their hit track 'Deeper Shade of Blue'.
During the performance, security are unable to holt the routine and the numbers taking part in the dance continues to grow rapidly. The members of the pop-band soon join in and really get the party started with some of their famous choreography. Not to mention a special guest appearance from O2's very own blue robot mascot, Bubl.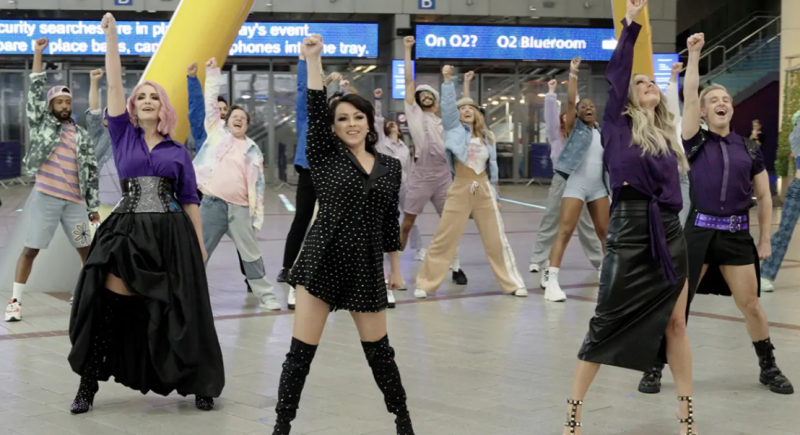 Meanwhile, the multifunction's and features of the Samsung Galaxy Flip3 are clearly displayed throughout. The phone has a notable retro design, complete with modernised features including full touchscreen, split screen and the ability to take hands-free, folded selfies just like the originals. All these aspects come together to create a modern take on the iconic flip-phone.
BREAKING NEWS! Get 'The Famous Five' – our favourite five creative brand campaigns of the week – in one inspirational email a week > straight to your inbox. Sound good? Subscribe