Brewdog launches SADAF non-alcoholic beer to support mental health research
By Lily Abery on Tuesday, January 18, 2022
Brewdog has launched a new alcohol-free beer in aid of supporting mental health research. Designed to stimulate conversation surrounding mental health, the campaign has been launched after research revealed that 82% of people with mental health challenges are more likely to open up to friends and family over an informal drink.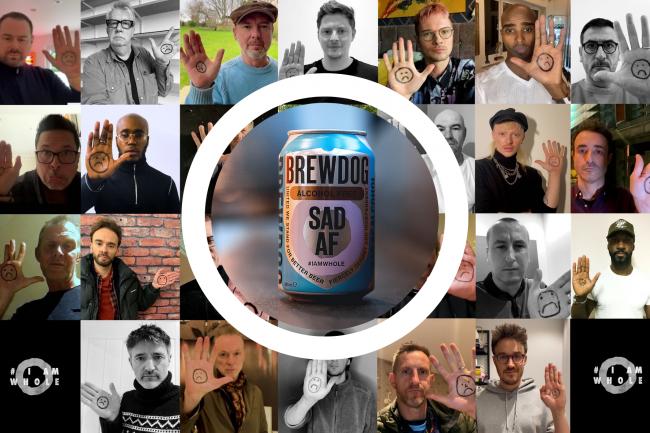 Rizzle Kick's frontman Jordan Stephens led the campaign video which involved Stephens reciting a poem calling on men to talk to friends and family about depression this January to raise awareness of Seasonal Affective Disorder (SAD). Alongside Jordan, Brewdog recruited the likes of Mo Farah, Danny Dyer and Dr. Alex George to spread awareness.
This campaign has never been more essential. A new study of 1000 people experiencing mental health challenges revealed that 85% believe January is the worst month for their mental health with 41% the second week of the month as the lowest point of the year. The #IAMWHOLE campaign aims to encourage people to 'unbottle' their feelings, and Brewdog is striving to support this with the SAD AF beer.