Aspen Snowmass delivers art with a message
By Amy Swain on Thursday, December 16, 2021
Since Aspen Snowmass opened in 1947, Colorado's average temperature has been on the rise. Aspen Snowmass' latest art installation 'The Melted Gondola' shows visitors exactly how urgent the climate crisis is.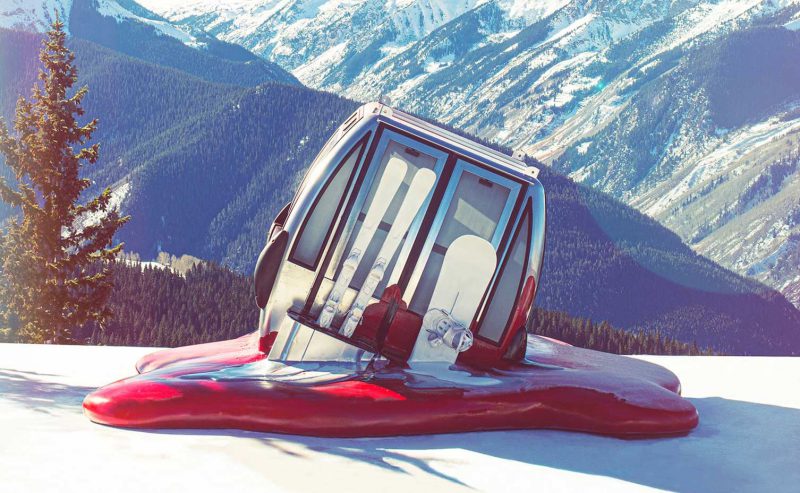 Picture this. You're on a skiing trip, ready to hop on a gondola and slide down your favourite slope – except the gondola isn't working…it's melted. Shocking right?
That's how artist Chris Erikson and Aspen Snowmass, in partnership with Protect Our Winters, have drawn attention to climate change, with their melted gondola artwork. Visitors can use the hashtag #PowerToPOW to share the artwork and donate to POW.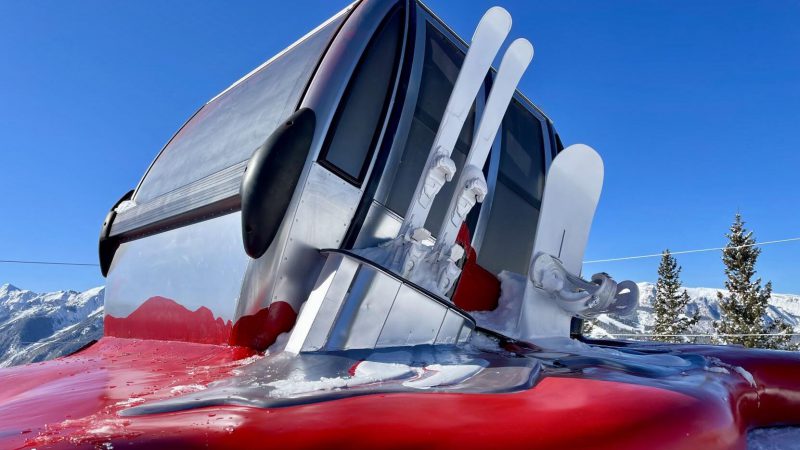 Auden Schender, SVP of Aspen Skiing Company said: "We've warmed about 0.4 degrees per decade. In the summer, we're increasingly threatened by fire and flood; we've had two major fires in the last five years and flooding that has closed and destroyed parts of Interstate 70."