The Kings Man is coming: London takeover turns heads in celebration of the new film
By Jade Case on Tuesday, December 7, 2021
Yesterday, acting legends Ralph Fiennes, Gemma Arterton and Harris Dickinson joined director Matthew Vaughn to celebrate the opening of The King's Man Tavern pop-up pub in Soho, London.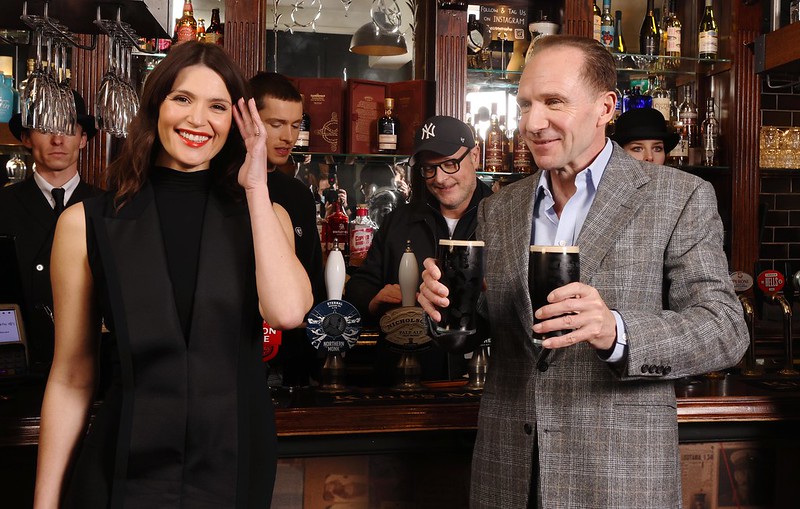 The activation  is part of a series of sophisticated and stylish stunts taking over the UK's capital, which mark the arrival of the new movie, The King's Man, seeing its world premiere take place in London's Leicester Square last night. The film will open in cinemas later on this month on Boxing Day. 
The day of activity kicked off with an impressive projection display. The Royal Military Academy – the world's most renowned military establishment in Sandhurst- saw its Old College Building illuminated by the film franchise logo.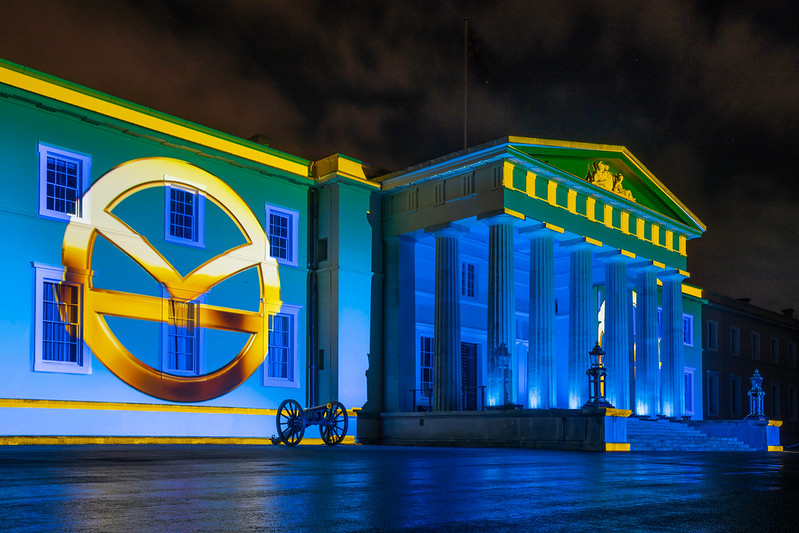 On Monday morning, Londoners were transported back in time as a group of Dapper Gentlemen and Women stylishly landed in the capital with their  iconic 3-piece suits, bowler hats and yellow umbrellas – all directly inspired by the film.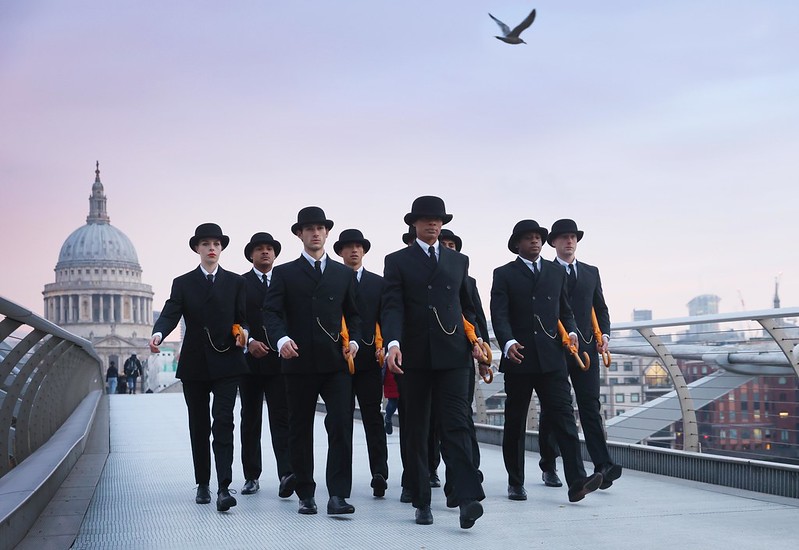 For extra emphasis, they assembled in front of a striking World War 1 fighter plane set to a backdrop of London's iconic landmark, Tower Bridge.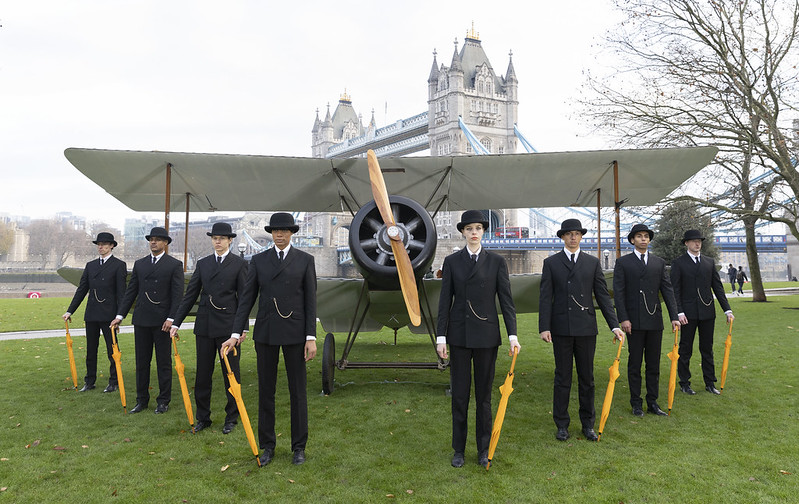 City workers and cyclists looked on in surprise as the hoard of gents and ladies were also spotted at various locations across the capital including the Millennium Bridge, Waterloo Station and Covent Garden.