Nike constructs basketball court using 20,000 upcycled sneakers
By Joe Colquhoun on Thursday, November 4, 2021
As part of Nikes 'Moves to Zero' pact, the company has sourced 20,000 old, worn-out sneakers and repurposed them into a fully functional basketball court and playground in New Belgrade, Serbia.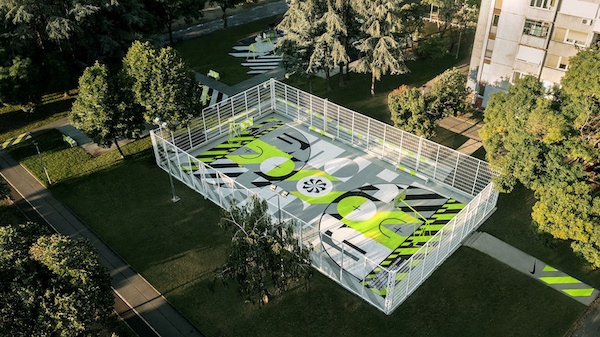 Working with London design agency Accept & Proceed, Nike aimed to redirect unwanted shoes from the landfill and reinvest them back into the community.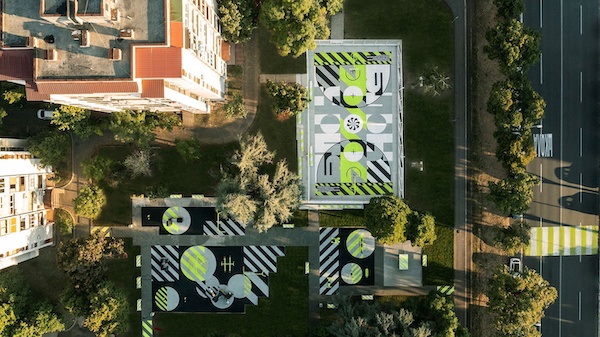 Using bespoke Serbian lettering and paying homage to the community space known as Block 70, principal designer Nigel Cottier used bright vibrant colours and abstract shapes to create an eye-catching yet still functional communal space.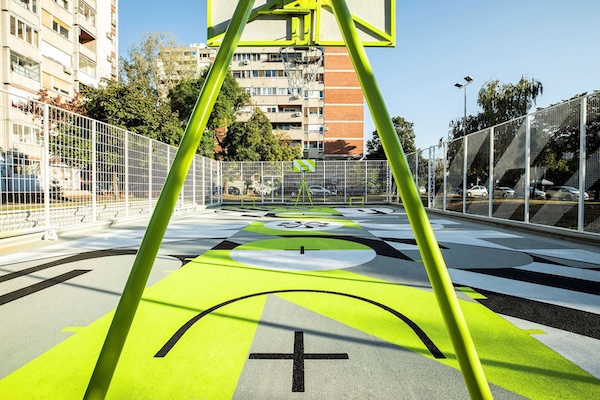 "It was fascinating to come up with the different elements of lettering that can inform another function, like a free throw or half-court line, and even more exciting to think that the design will not only inform the players' movements but influence the community spirit and energy of Block 70," Cottier said.