Iceland launches world's first Cheese Board Bath Rack
By Laura Kirkpatrick on Thursday, October 14, 2021
Iceland have released the world's first 'Cheese Board Bath Rack' to give cheese lovers the perfect, indulgent bath experience.
The bath snacking-assistant features a dark wood finish, matching cheese knives and a large surface area to display a fine spread of cheese, wine and crackers.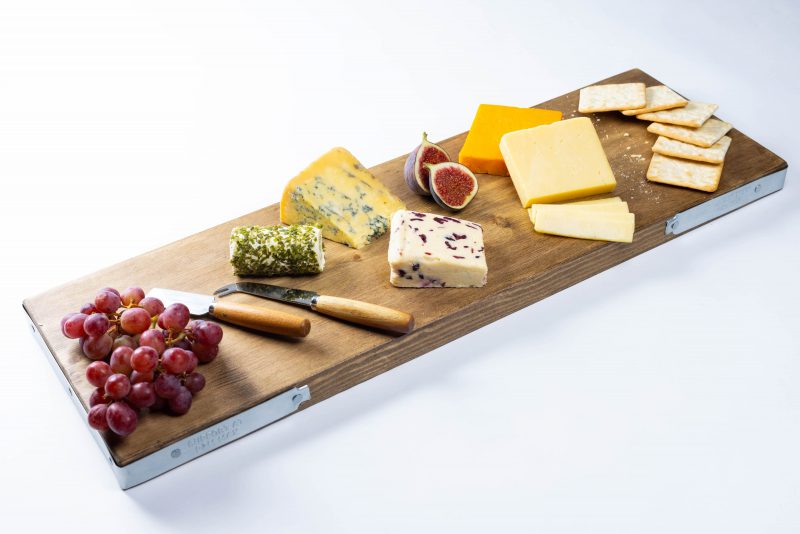 Research by the frozen food giant found that the bathtub is the perfect place to experience new cheeses as steam brings it to room temperature, which is essential to loosen fats, giving it a better texture and flavour.
Furthermore, from the survey of 2000 Brits, 66% admitted they are 'cheese-obsessed', with 15% confessing to eating cheese in the bath…
It's so gouda, Love Island star and cheesy romantic Priya Gopaldas, who dumped her partner in the villa for his disinterest in the golden dairy, tested out the exclusive new product, enjoying a tasty spread in a fragrant bubble bath.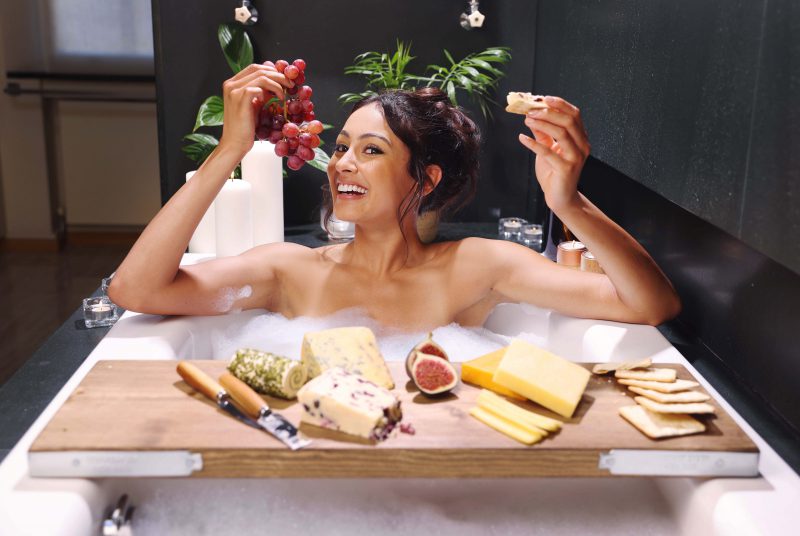 She said, "What's not to love about having a nice bath and a board of cheese? I'm absolutely obsessed with cheese so I couldn't wait to get my hands on Iceland's new product. Now that I've tried it, I can definitely say it's the ultimate bath time accessory."
An overwhelming number of people agreed with this as 84% said they would never give up cheese, whilst 15% shockingly revealed they would rather give up sex than have to part with their fromage!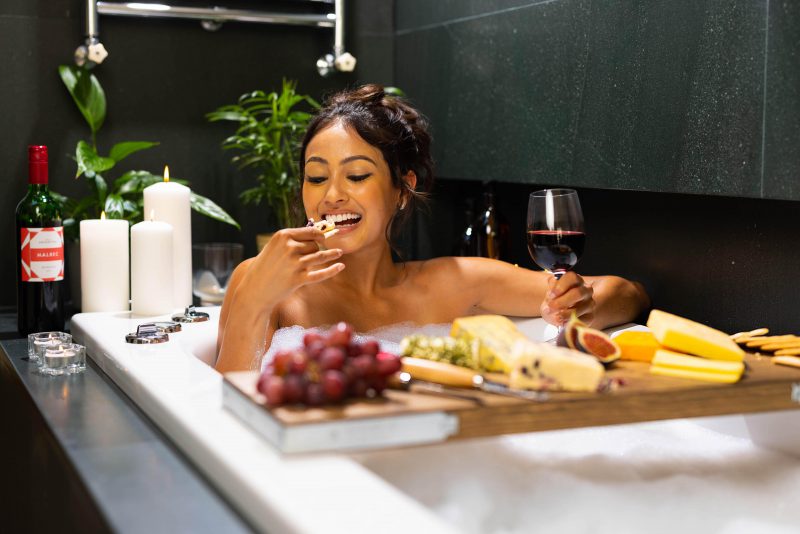 The product was inspired by an exclusive collaboration between Iceland and popular British Cheddar brand, Cathedral City. It costs £10 exclusively on the Iceland website.
Andrew Garton, Chilled Trading Director said: "Whether it's hiding cheese from their partner, or sneaking a nibble alone in the bath, the UK clearly has an insatiable appetite for cheese and we're hoping our brand-new Cheese Board Bath Rack will help to meet the nation's cheese obsessed needs."
Who doesn't love a cheese dip?