Mexican tortilla brand Takis poke fun at the British Government & ASA for spicy product launch
By Joe Colquhoun on Monday, September 27, 2021
Takis, the spicy Mexican tortilla brand launched their product in the UK last week by poking fun at the British Government, explicitly telling the public to not eat their tortillas and projecting their message onto the houses of parliament.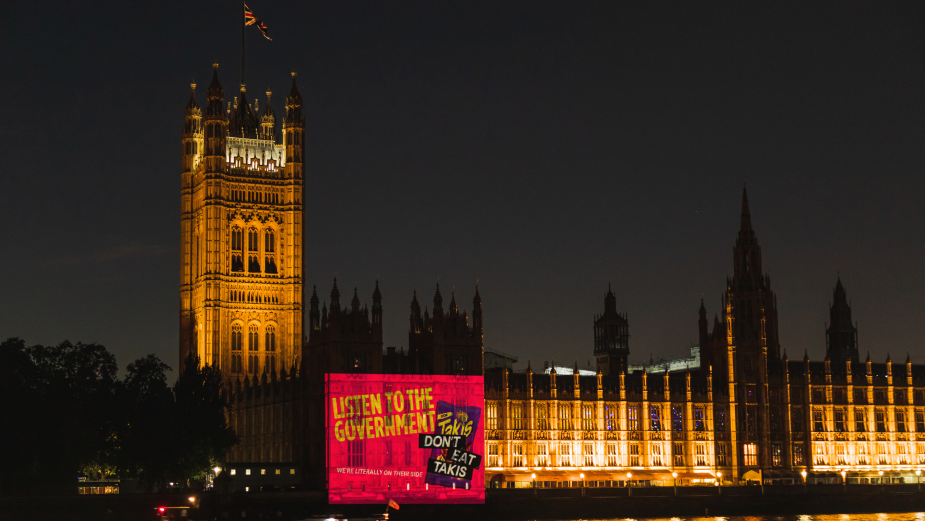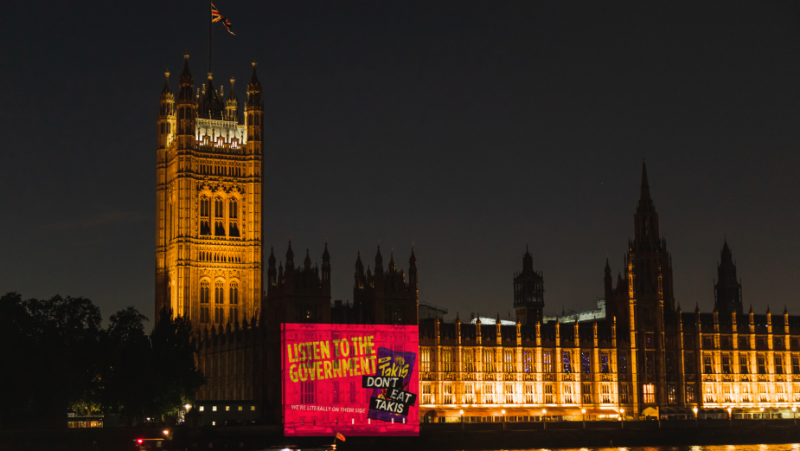 The idea came off the back of recent discussions within parliament discussing snack consumption in the UK and the ability to advertise these higher sugar/salt products to the public. But what if you're 'advertising' is doing quite the opposite of promoting your product?
In addition to the projection, Takis has created digital OOH across the city in locations including Victoria Park, Brick Lane, Blackfriars, and Shoreditch High Street. The executions claiming that Takis are 'none of your five a day, 'listen to the haters' and blurring out the Takis product, with 'caution: explicit content', alongside a timer counting down to 9 pm, when the full product image is revealed.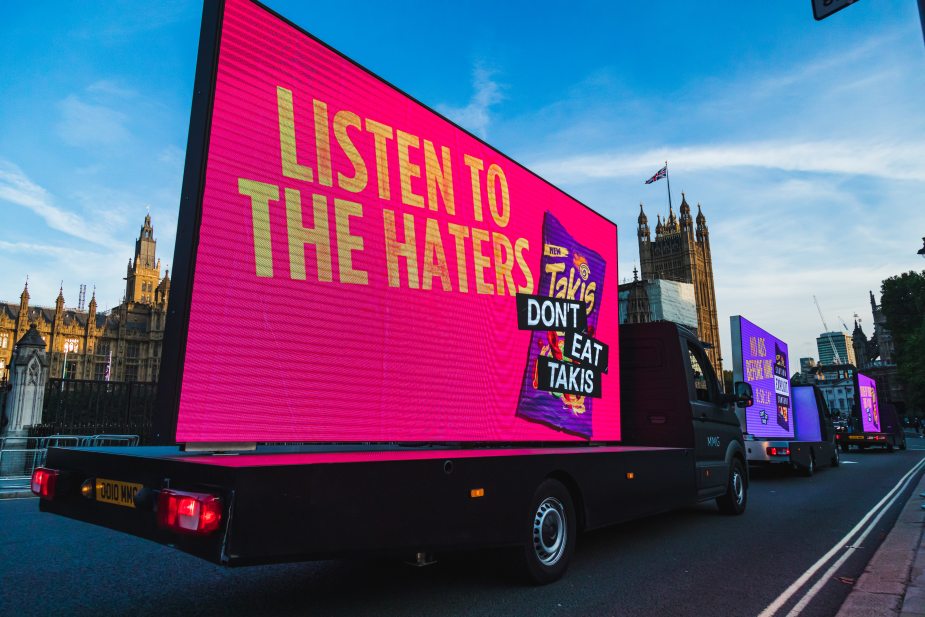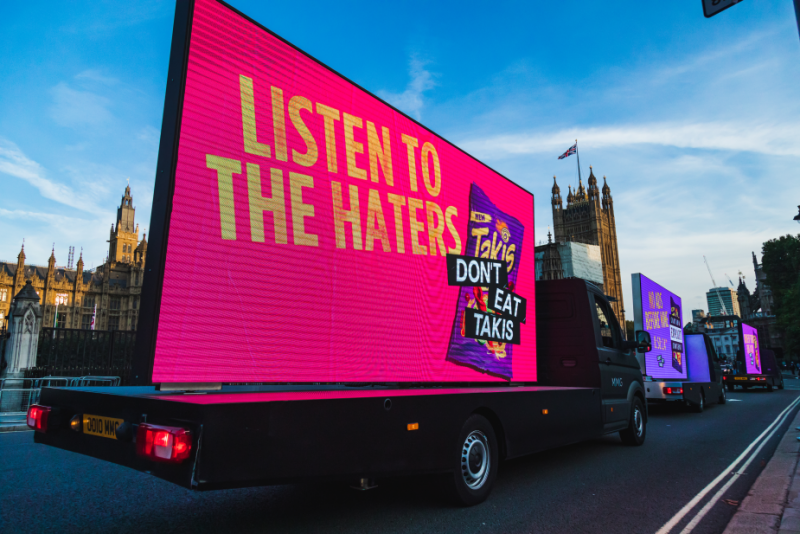 Maria Eugenia de la Fuente Favela, global marketing manager, Takis, said: "We've enjoyed seeing the debate over our heat levels in the US, and, in bringing them to the UK, couldn't resist having a bit of fun at the same time. We would like to thank all our haters for delivering the incredibly important message that… not everyone can handle the heat of Takis. So best not to eat them at all."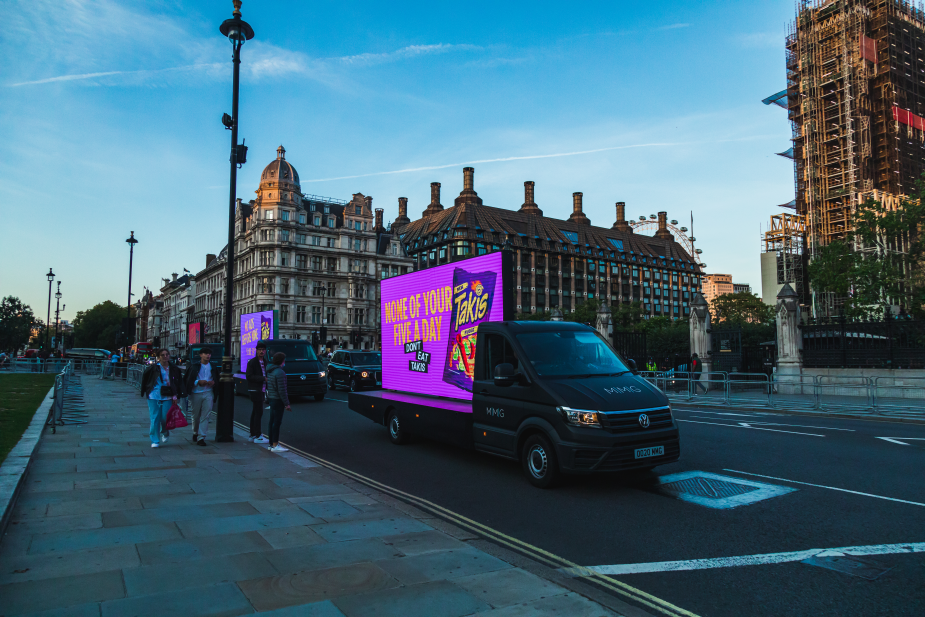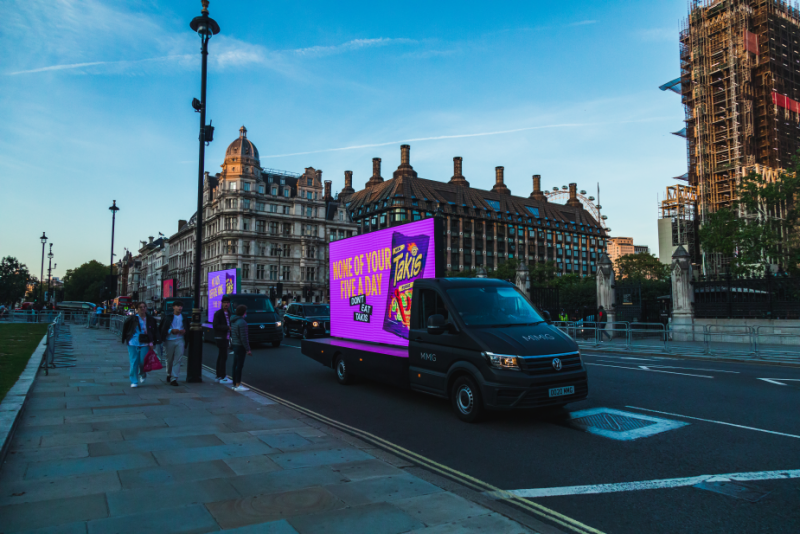 Piggybacking off the divisive, spicy nature of their tortillas, Taki's has developed their 'listen to the haters' campaign even further, reposting the publics divided opinions to their Twitter for some hilarious results, such as – "I'm never ever ever ever ever eating Takis again" and "my mouth is on fiiiiiiirrreeeeee".
For the coming months, content from the campaign will be repurposed into social media content, to keep the cheeky message to not eat Takis going in the UK.