Cadbury hires Australians to sit in the centre of their Caramilk billboards
By Jade Case on Wednesday, September 29, 2021
Following the success of the Caramilk candy bar in Australia, Cadbury has brought the delicious treat over to the U.K. To launch the campaign, Cadbury created three billboards in London, Manchester, and Birmingham that display the copy 'it's amazing, just ask an Aussie.'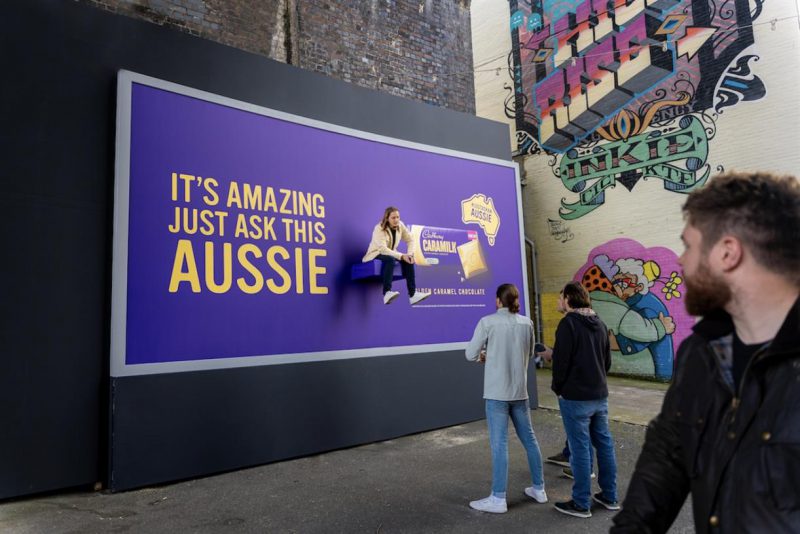 Placed at the centre of the billboard will be a real-life Australian, sat comfortably, waiting to tell you just how good the candy bar really is.
The Aussie selection process required not only that they be huge fans of the candy bar, but also have the ability to sit on a billboard, for 6 hours straight. The OOH is also supported with real social posts made by Caramilk mega fans.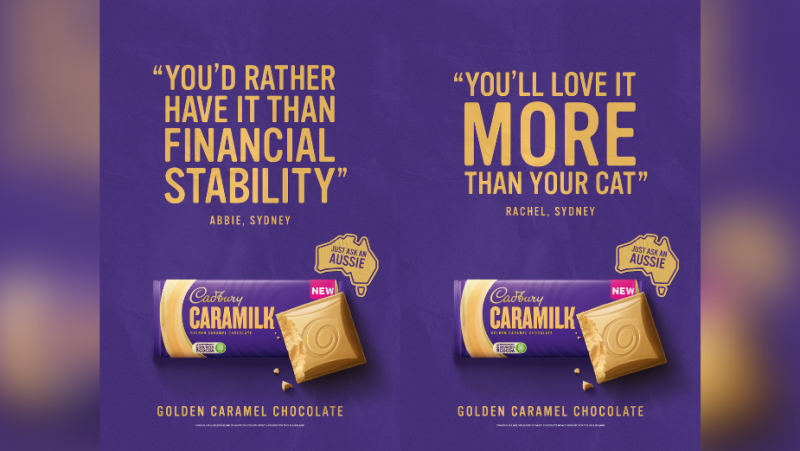 Senior brand manager at Cadbury parent company Mondelez, Beatrice Berutti said,
"We wanted to do something which naturally channelled the Cadbury Caramilk character, whilst standing out from other new product launches. We were committed to doing something a little bit different, albeit whacky to welcome Caramilk to British shelves, and we're super excited that our mad plan of pinning a real, live Aussie was pulled off."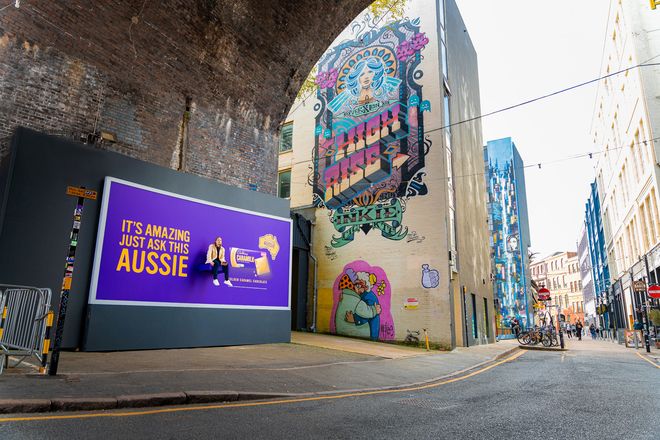 In the age of online reviews and blind-buying, Cadbury has cleverly invited consumers to experience live reviews from the people that have tried the candy bar first. After all, there's nothing quite as convincing as word of mouth.