Willy Wonka inspired hotel rooms with lickable wallpaper
By Jade Case on Tuesday, August 10, 2021
In honour of the 50th anniversary of the Willy Wonka and the Chocolate Factory film, hotel reservations have collaborated with the Chocolate Box Hotel in Bournemouth, Dorset, dedicating a hotel room straight from the imagination of Dahl.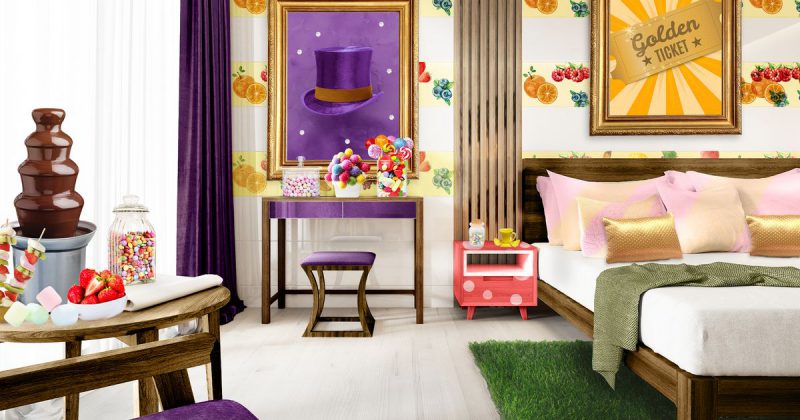 With a 'Golden Ticket' key card, guests can unlock unlimited access to chocolate fountains, gobstoppers, gumballs, lollipops, and hot chocolate. The wallpaper is even lickable too! When it's time to relax, you can indulge yourself in a chocolate filled bath or wrap up warm in a Cadbury purple robe fit for even Willy Wonka himself. Why not also spoil yourself with the complimentary chocolate-scented toiletries?
It's not only a sweet treat lover's haven, the room also homes all the luxury comforts that ensure a perfect night's sleep; Egyptian cotton, memory foam and black out blinds.