Tokyo Olympians Take Sex Lives Into Their Own Hands
By Jade Case on Friday, July 23, 2021
Social distancing and Covid-19 regulations have halted the dating and sex lives of many people over the past year. Whilst regulations have loosened for day-to-day life, allowing singles to mingle; for the Tokyo Olympians, they can only take matters 'into their own hands.'
News of 'Anti-Sex' beds in the Tokyo Olympic Village went viral. These are beds made of cardboard can only take the weight of one person and would allegedly collapse if any Olympian decided to get frisky.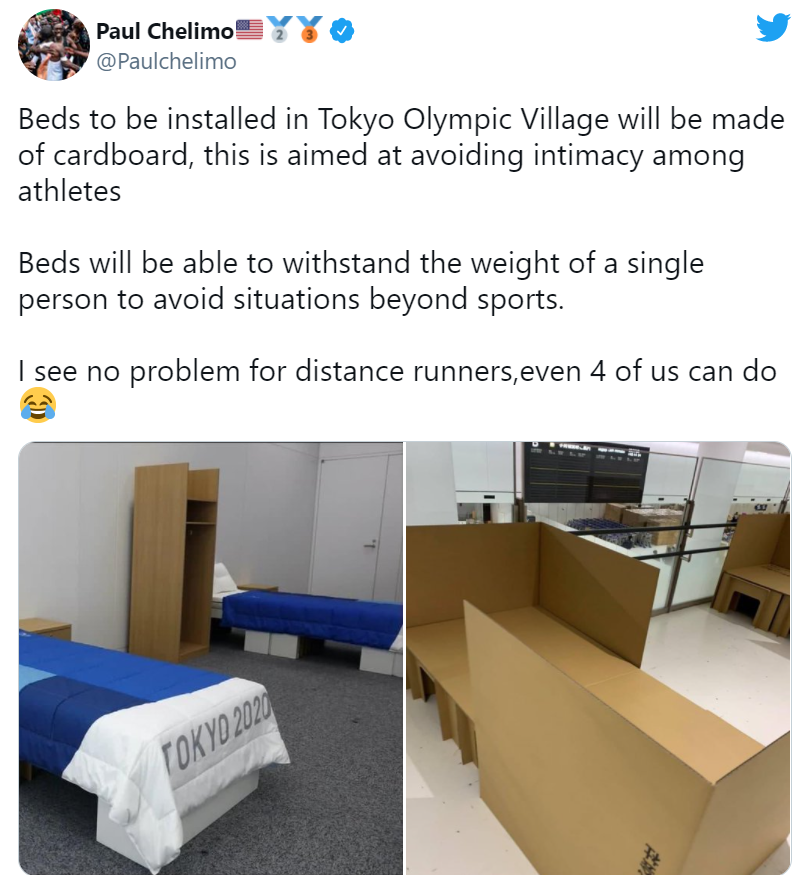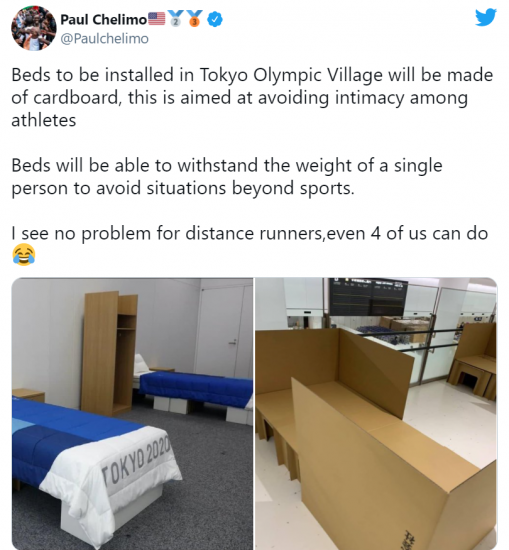 (Image Via Twitter)
But gymnast Rhys McClenaghan took to social media to prove how robust the cardboard beds are, posting a video of him jumping up and down on the bed, while calling the rumours "fake news".
In response to Rhys' video and the viral chatter about the beds, a self pleasure brand called Tulipan reached out on stories to say that the company would send out self pleasure products; such as toys and lubricants to the athletes.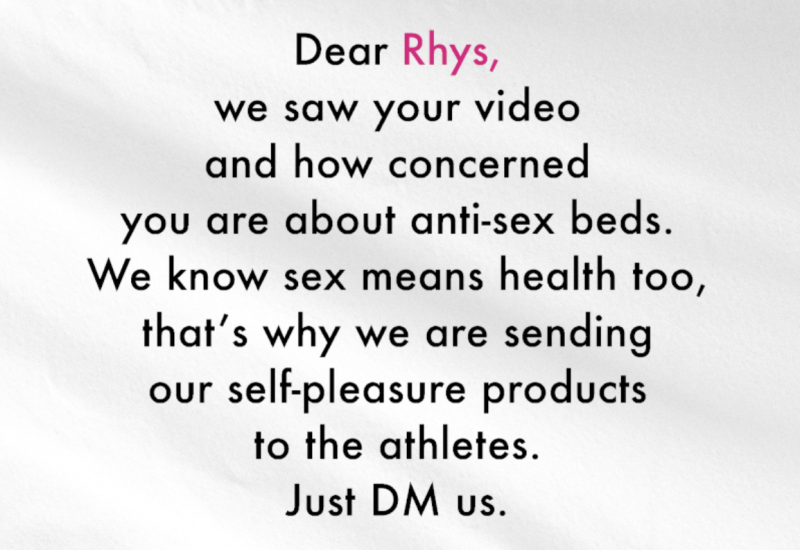 Prior to the pandemic, condoms were distributed to Olympic athletes since the Seoul Olympics in 1988. However this year, it seems the Olympians can only be offered sex toys and intimate gels for self-pleasure. Both sexual care brands Tulipan and BBPO Argentina have teamed up to supply the Olympians with self-pleasure products.