TfL welcomes back Londoners in iconic sign redesign
By Owen Hill on Tuesday, July 20, 2021
As Freedom Day comes and goes, Transport for London have redesigned their iconic signage to welcome people back to England's capital, with a reminder that the transport system is about more than just getting from A to B – it's about lives.
Supported by a campaign video centric around real-life commuters, it wasn't just the unmistakable roundel that was revamped too. Signs in stations, the floors on platforms, and in-transit notice boards have also had a new lease of life, sporting reminders such as 'haircuts', 'cinema' and '5-a-side football'; a warming reminder that Londoners can once again enjoy the little things that were a part of every day life pre-pandemic.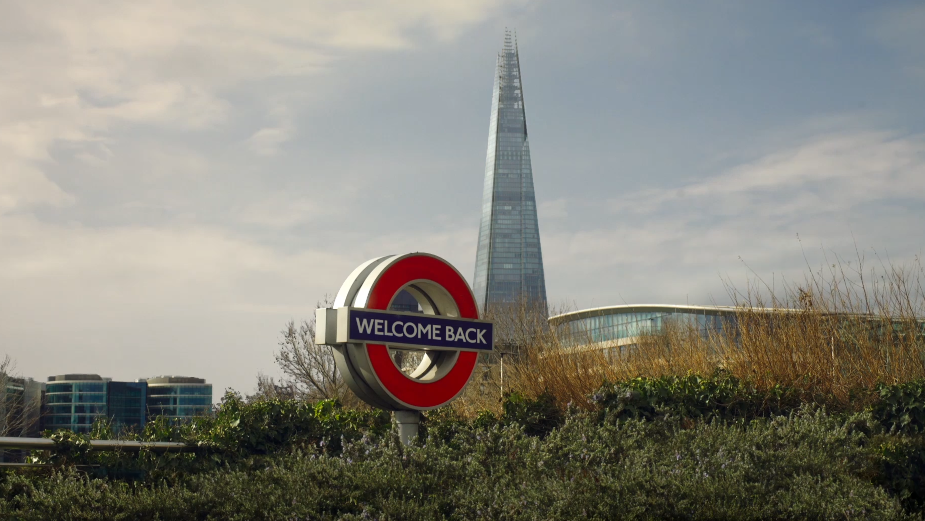 "Very few brands are so linked to a city as TfL is to London. When VCCP first showed us this campaign as part of their pitch presentation, we were delighted to see our network, our most recognisable branding devices and our role as the facilitator of London life all brought to life in such a charming way. We hope that this campaign will welcome Londoners back and motivate them to get back to living life again to their fullest." – Miranda Leedham, Head of Customer Marketing and Behaviour Change at TfL.