Earth is at war with aliens in Amazon Prime's imagining of a dystopian future
By Hannah Priestley on Friday, July 16, 2021
In order to promote their new film The Tomorrow War, Amazon Prime has offered a glimpse of the world amid an alien invasion (as if we haven't enough to think about over the last year).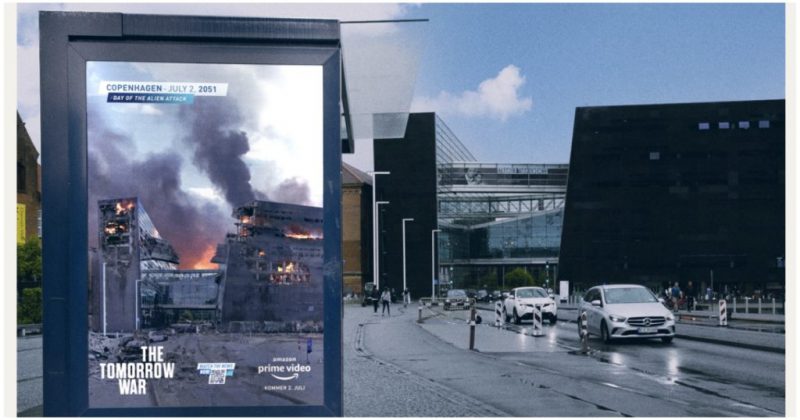 To give you context on the film, starring Chris Pratt, it tells the story of time travels who arrive from 30 years in the future. Whilst the pandemic has ended, the world faces a new threat: a global war with an alien species.
The OOH ads re-configure famous landmarks and buildings in Denmark, Finland, Norway and Sweden to showcase what the impact of an alien attack might look like.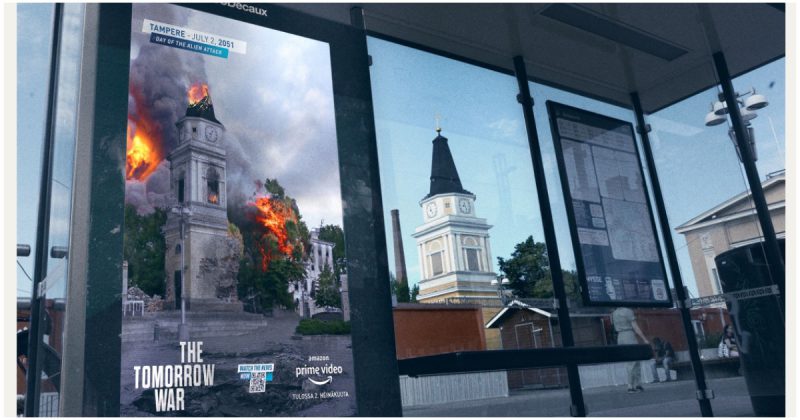 They are placed beside the landmarks that are depicted in flames and ruins which includes everything from City Hall in Copenhagen to the Arctic Cathedral in Tromso.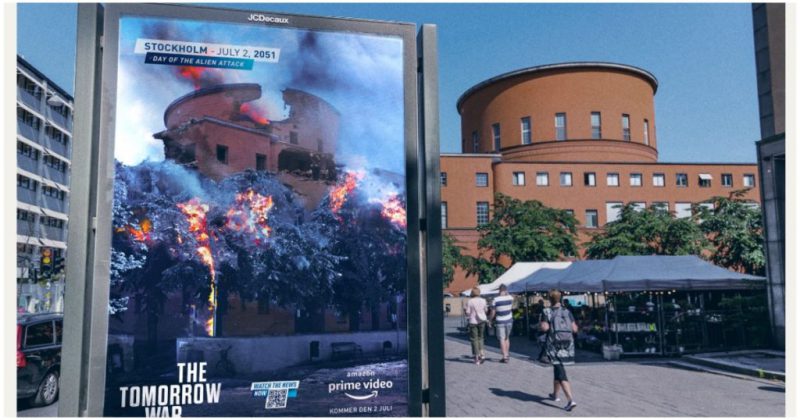 Collage and Single Frame produced the campaign with Initiative as the media agency.