Nasal Spray Brand Otrivin introduces Air Purifying Playground to create cleaner air
By Laura Kirkpatrick on Thursday, July 1, 2021
The world's first air purifying bio-technological playground has arrived…
Saatchi & Saatchi has collaborated with nasal spray brand Otrivin and architecture firm EcoLogicStudio to create this innovative marvel.
The 'Otrivin AirBubble' is part of a wider brand purpose campaign to raise awareness of the impact of air pollution on children's health and empower people to take action to reduce it.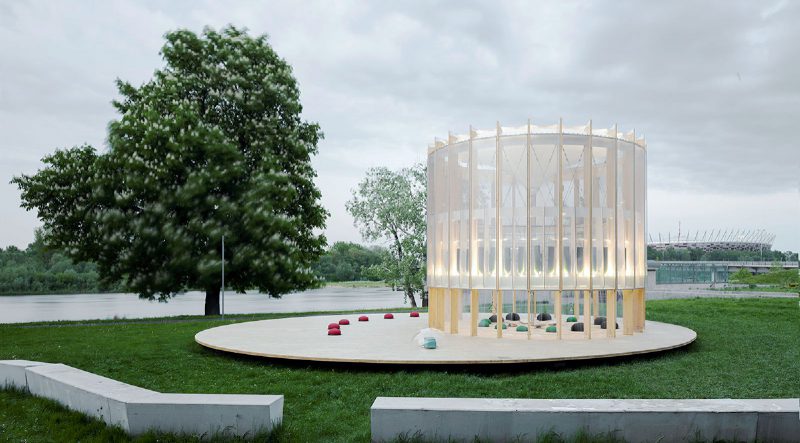 The concept of the AirBubble is to introduce a playground environment that cleans the air children breathe while they play.
EcoLogicStudio, an internationally renowned design innovation agency that specialises in nature-based solutions for the built environment, helped turn this idea into a reality.
The AirBubble is a unique architecture that integrates 52 cylinders of algae and that through photosynthesis filtrates the pollutants in the air and releases oxygen. As well as by photosynthesis, the air purification is also powered by the children themselves. Their activity within the bubble helps circulate the air through the algae so the more they play, the better it cleans.
It is open to everyone for the next four months, during which the air quality in the playground will be continually tracked to measure its impact on air pollution levels.
The campaign is inspiration for how science can help solve one of the biggest health crises of our generation, as 93% of the world's children play in harmful levels of air pollution.
To support the launch, Saatchi & Saatchi developed a film with award-winning Cannes director Tino of Body Form and Blood Normal fame. The striking and eerie black-and-white advert, features children wearing gas masks who narrate the impact of air pollution on them.
The film is narrated by 9-year-old Licypriya Kangujam, one of the world's leading youth climate change activists and influencers from India who addressed world leaders at COP-25. The film concludes with the line, 'let's help them breathe better'.
Lauren Dyer, creative director at Saatchi & Saatchi, said: "You just need to listen to the powerful words from children like Licypriya Kangujam to understand how urgent this cause is. We have a responsibility to help kids breathe better. So when you harness the incredible technology of EcoLogicStudio, combined with Otrivin's brand purpose and a 'Nothing is Impossible' goal, we have managed to create something that shows – through science – it's actual possible to clean the air."