Gucci takes over a hundred-year-old Japanese townhouse in celebration of its 100th anniversary
By Risha Amin on Wednesday, July 28, 2021
Gucci has set up its latest exhibition in a historical Kyoto machiya that dates back to the 1920s. The Gucci Bamboo House celebrates Gucci's 100-year anniversary and highlights the new Aria collection by creative director Alessandro Michele.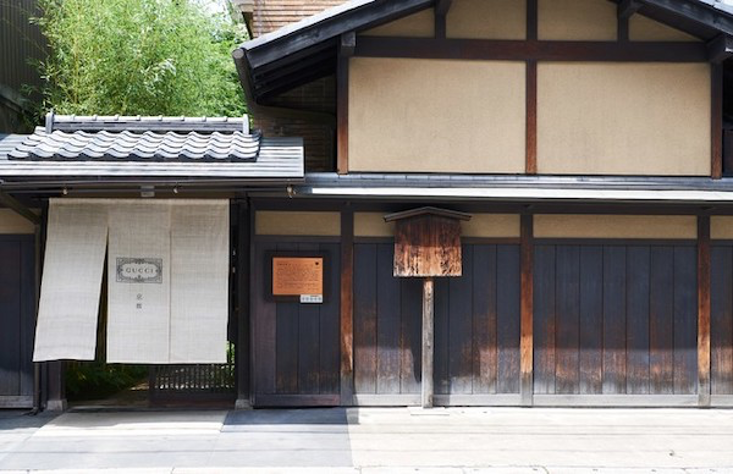 The brand often draws inspiration from the past when innovating and creating new pieces. Kyoto is therefore a fitting destination for the celebration and launch due to its deeply rooted traditions.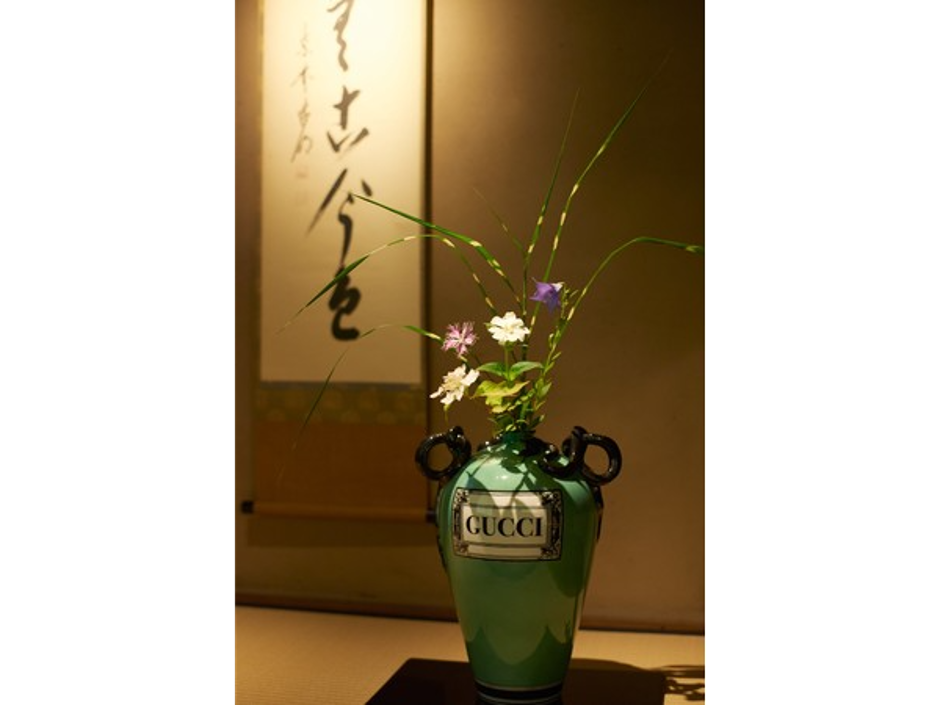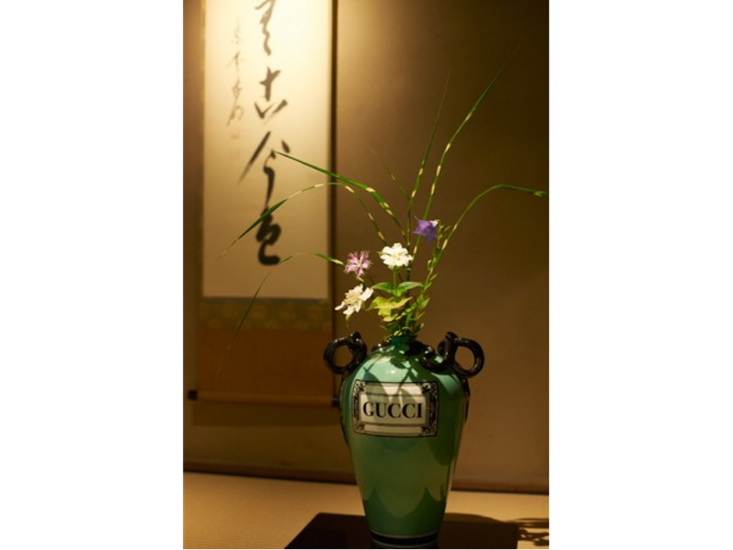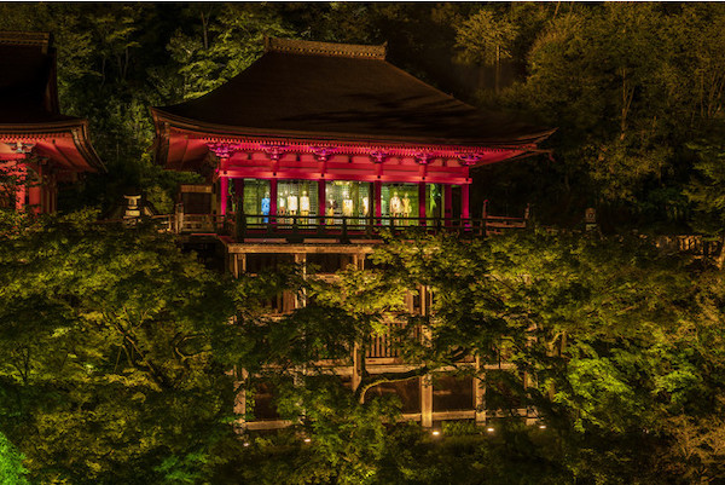 Whilst preserving the essence of the house by keeping many of the traditional aspects such as the tatami-mat tea room, other parts of the house were embellished and made over to add a touch of Gucci. From Gucci chairs and monogrammed shoji panels to the curated bookshelves reminiscent of the Gucci Garden Bookstore in Florence, the additions range from bold to subtle.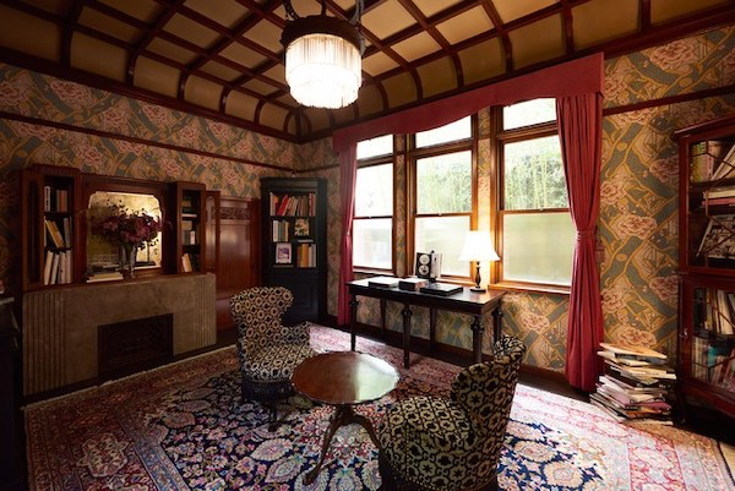 The bamboo theme throughout the house honours their iconic bamboo-handled bag. The latest series of handbags, which is a renewal of the 1947 bags, are displayed beside artworks created by Chikuunsai Tanabe.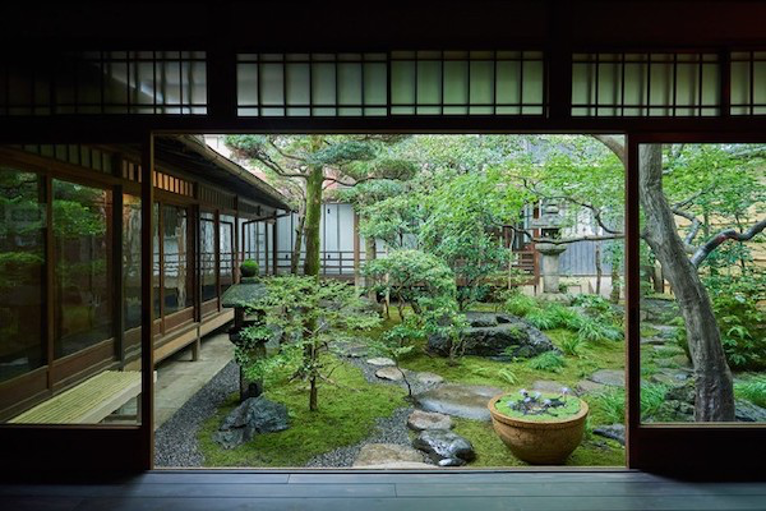 Although the Aria collection is being displayed in the nearby Kiyomizu-dera temple, visitors of the Kyoto house can still catch sight of it through watching a short film in the home's cinema room.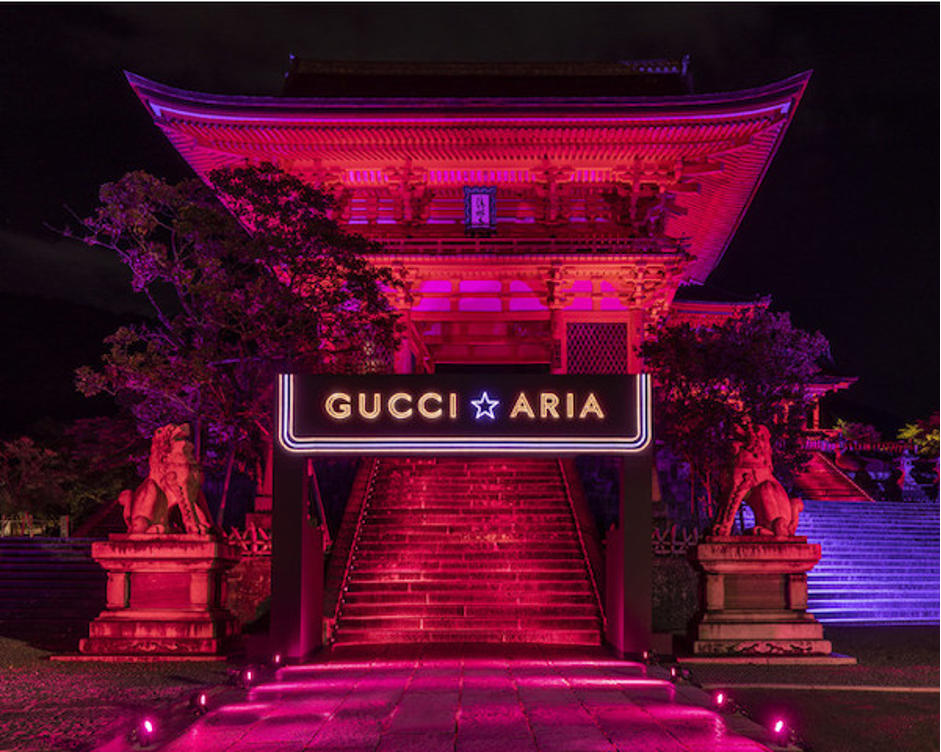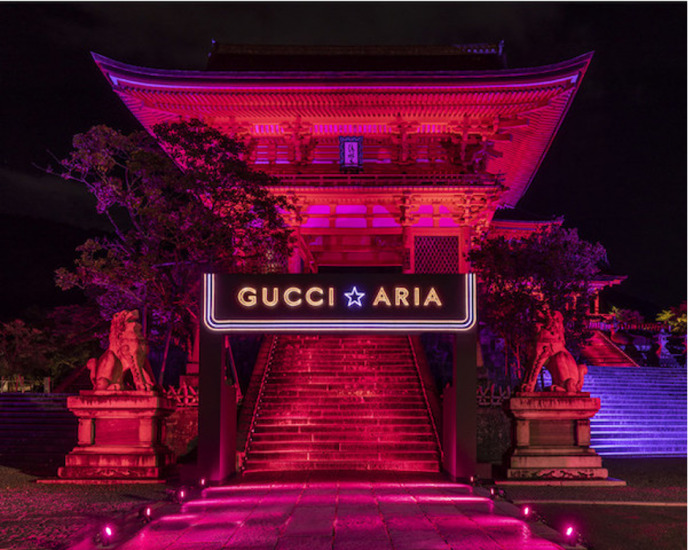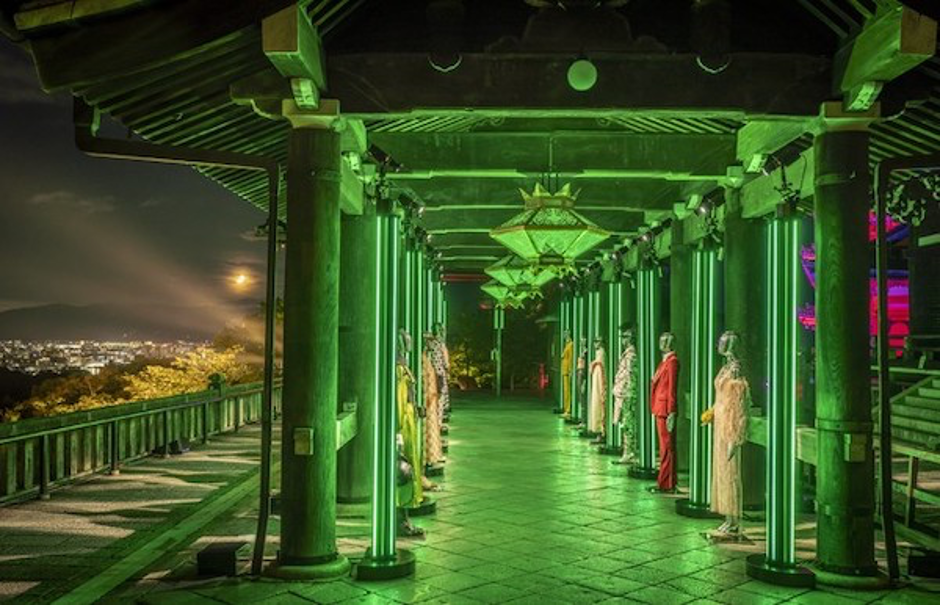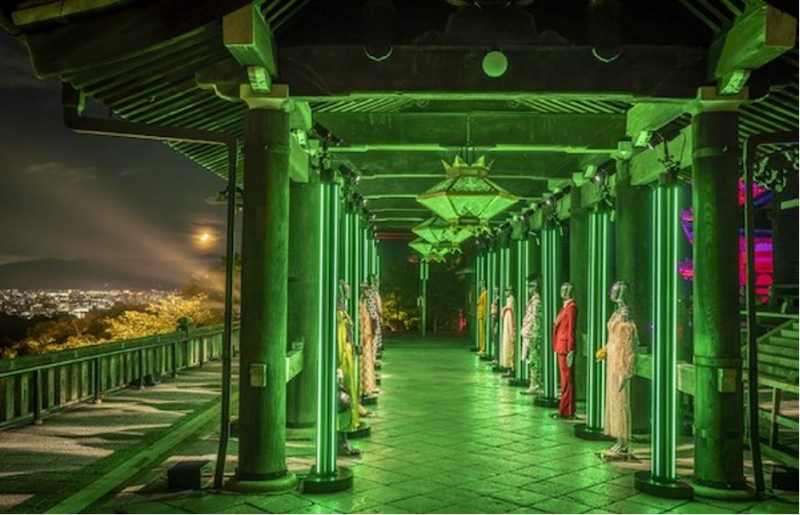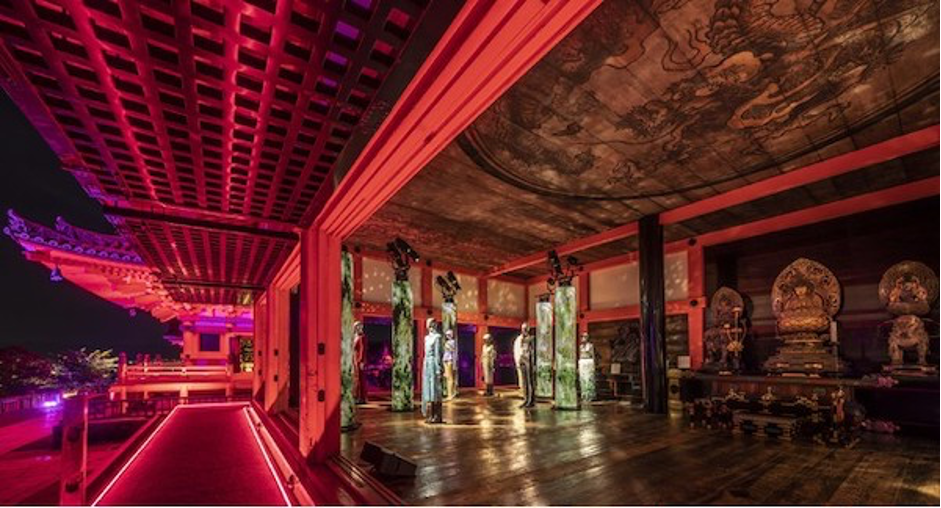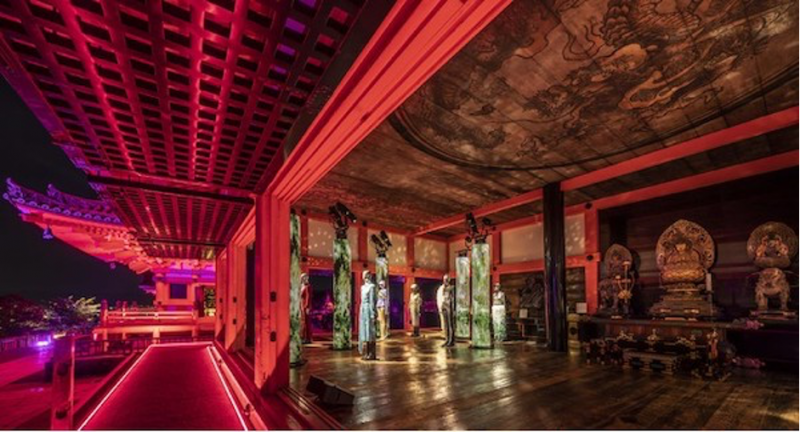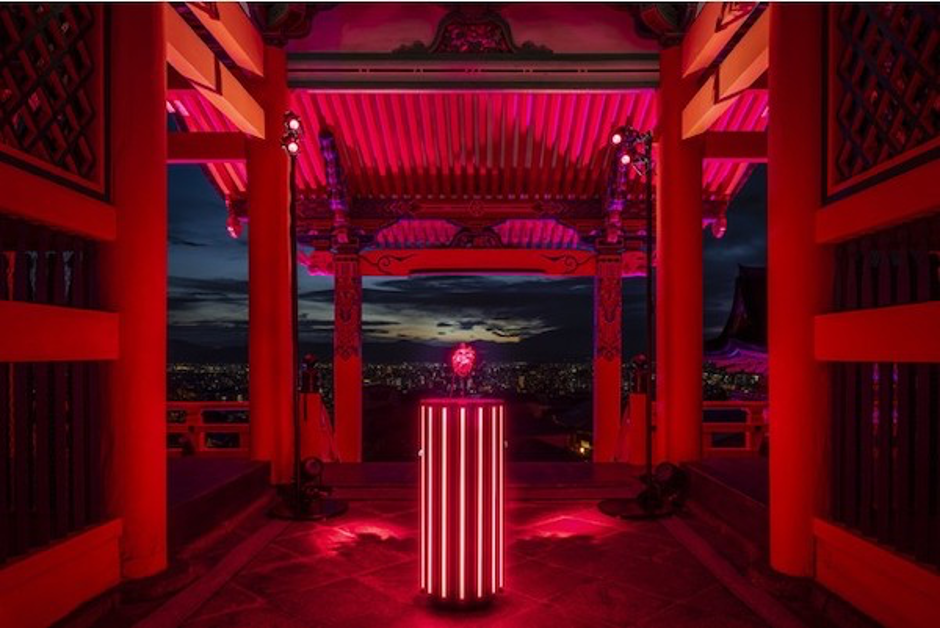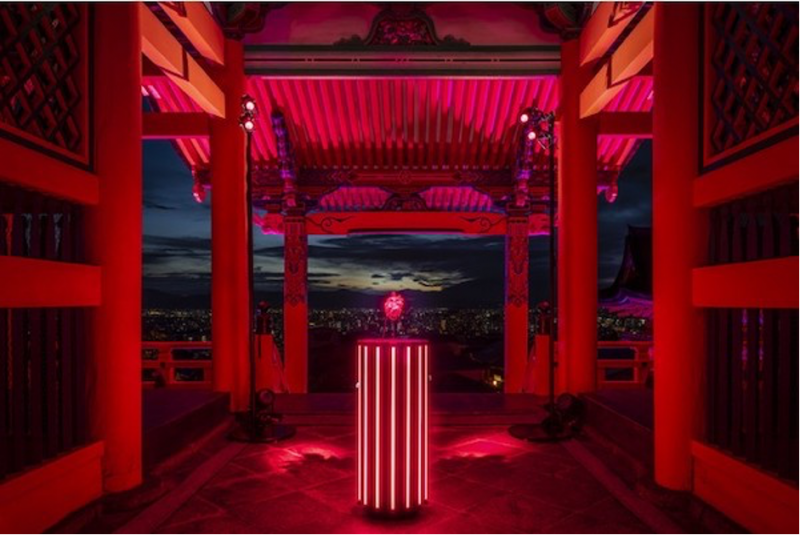 The pop-up is open until August 15th. Admission is free although reservations must be made in advance.