Following Racial Abuse SPORTbible Unveiled a Mural of Support to "Never Apologize For Who You Are"
By Erica Bertacca on Thursday, July 22, 2021
Sportbible has stunned people with the display of a giant digital billboard in Manchester. This eye-catching mural spotlights Rashford, Sancho, and Saka wearing crowns above a reference to Marcus Rashford's indelible remark on social media that he "will never apologize for who he is or where he came from".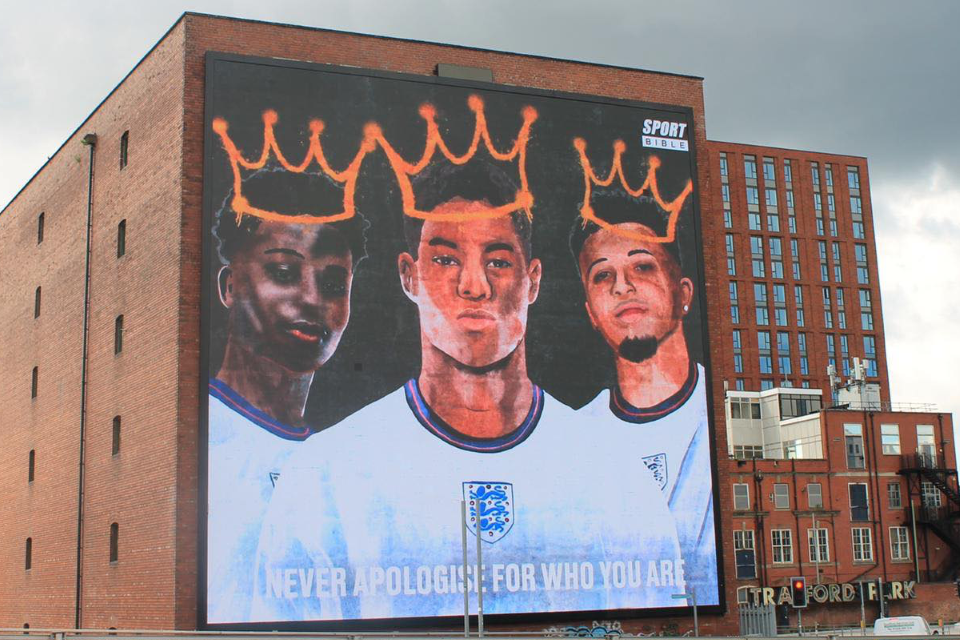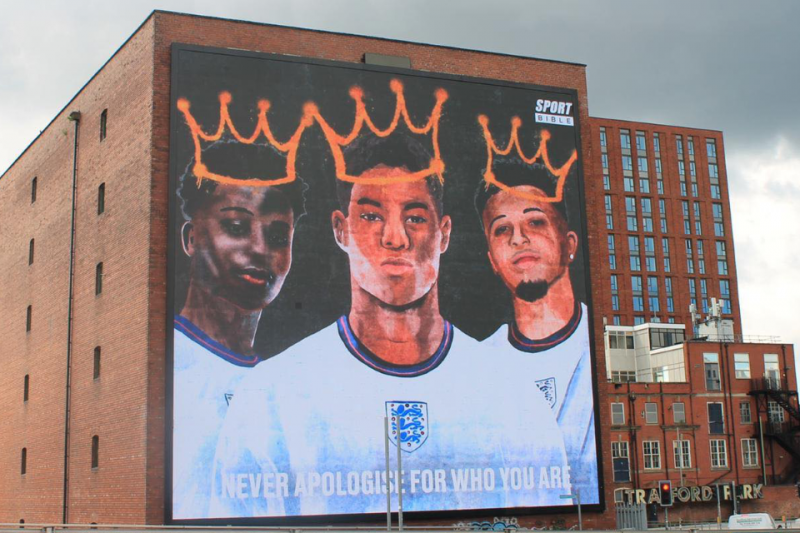 With a previous mural of Rashford having been defaced and vandalized just after the match, hundreds of messages expressing solidarity and respect took its place. "The striker said he was on the 'verge of tears' after seeing the tributes".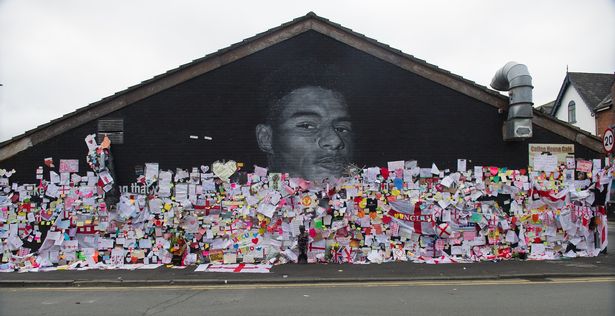 Following England's defeat in the Euro 2020 final, these Football players have endured an appalling range of threats and racial abuse. Such discriminatory behavior has been condemned by Government and FA officials, however, the mark it has left on the team and country prevails.
This grander mural is now showcased in Trafford Manchester and "shared on Sport Bible social channels to their 18 million followers".