Miller Lite launches first-ever beer catching Baseball Glove
By Laura Kirkpatrick on Friday, June 18, 2021
With another socially distanced baseball season on the horizon, beer brand Miller Lite, in collaboration with global creative agency Sid Lee and the official glove manufacturer of Major League Baseball, Rawlings, have created the 'Relief Catcher' to offer a cunning solution.
This exclusive custom-made baseball glove has been specially engineered to catch beers from mates while remaining at a safe distance, encouraging people to continue being responsible whilst awaiting the highly anticipated return of baseball in Canada.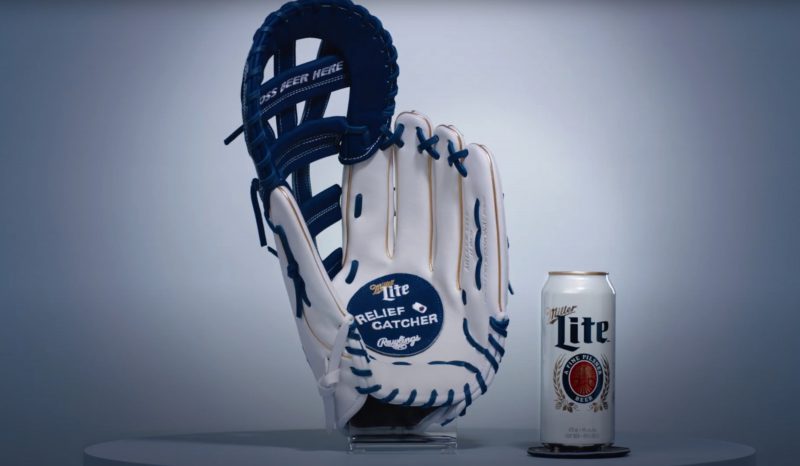 Inspired by the popular saying 'Toss me a beer!', the brand brought this to life and the limited-edition item is the product no one dreamed of needing. This summer, five lucky people will get the chance to win this unique model via a contest.
The 'Relief Catcher' holds many features of a traditional baseball glove, however, a few special amendments have been designed for your cold ones. These include a 'Social Distance Certified' stamp, an extended tallboy pint pocket that catches any Miller Lite can size, insulated leather lining to keep the beer optimally chill and even a removable coaster.
"It's been too long since Canadians have been able to enjoy some Miller time with their friends," said Katie Rankin, senior marketing manager at Molson Coors. "The Miller Lite Relief Catcher is the perfect mix of the love for the sport, our great tasting brew and having some safe socially distanced fun during the ball game this year."