Lay's opens a non-existing restaurant on UberEats
By Laura Kirkpatrick on Friday, June 11, 2021
Lay's Chips recently launched a guerrilla campaign setting up a non-existent restaurant in partnership with ad agency Fitzroy Amsterdam.
Open for 2 days only, Amsterdammers were introduced to a menu consisting of three iconic Lay's flavoured chips that bore that names of fast food giants KFC, Subway and Pizza Hut.
Those who have not yet managed to try the tasty flavours were able to order the chip bags on Uber Eats on the 3rd & 4th June between 3-9pm.
The goods were then delivered within the familiar and popular packaging of the original dishes; the KFC bucket, the Subway wrapper and the Pizza Hut box.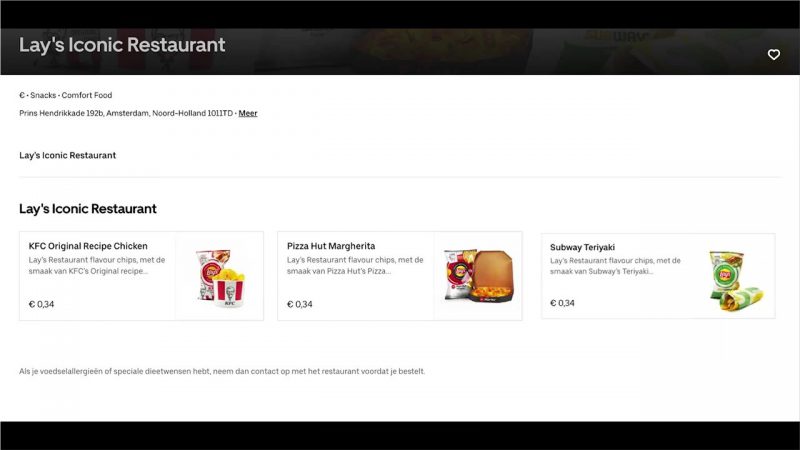 After 2 days everything was sold out and the campaign blew up on social media – even UberEats could enjoy the fun.
The Lay's Iconic Restaurant became the first non-existent restaurant with a 5-star rating.