Beer mats helping to revisit iconic moments from the Euros
By Jade Case on Monday, June 7, 2021
David Shrigley, Chris Simpson and Astrid Stavro are just some of the 20 graphic designers that have reinterpreted iconic moments from the Euros onto nothing other than beer mats.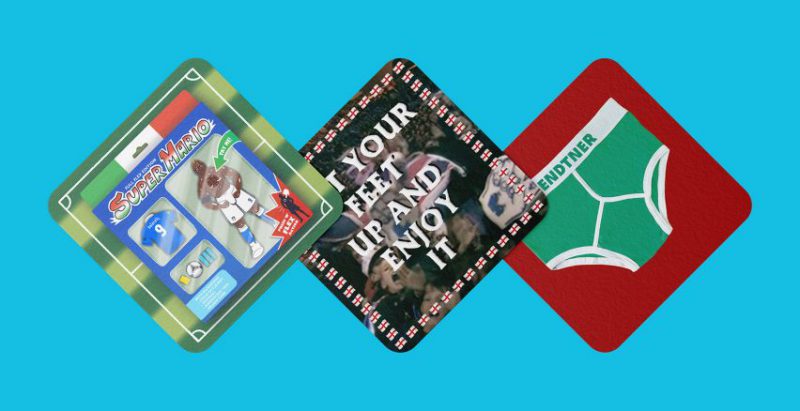 Each mat, acting as a miniature canvas, represents historical football moments, ranging from funny goal celebrations to peculiar pitch occurrences – the proceeds of which will go to grassroots football charities throughout the UK.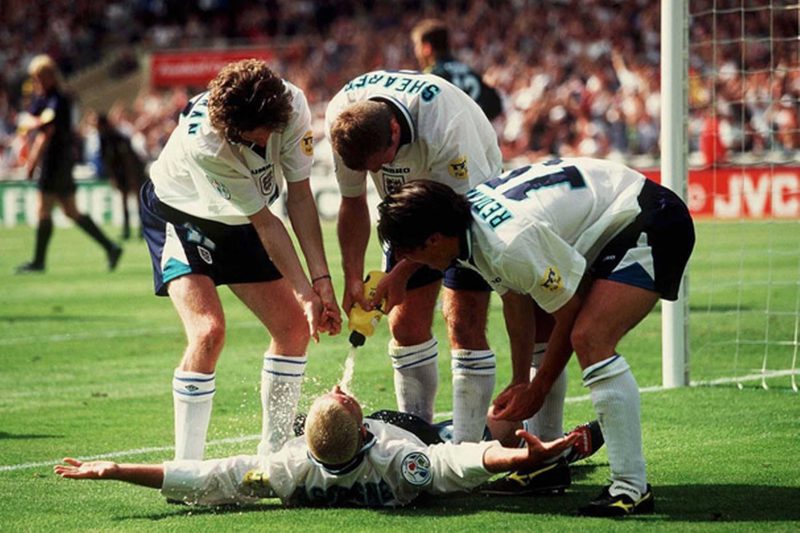 Chris Simpson for example recreated the famous Paul Gascoigne's "dentist's chair" celebration with this equally weird depiction…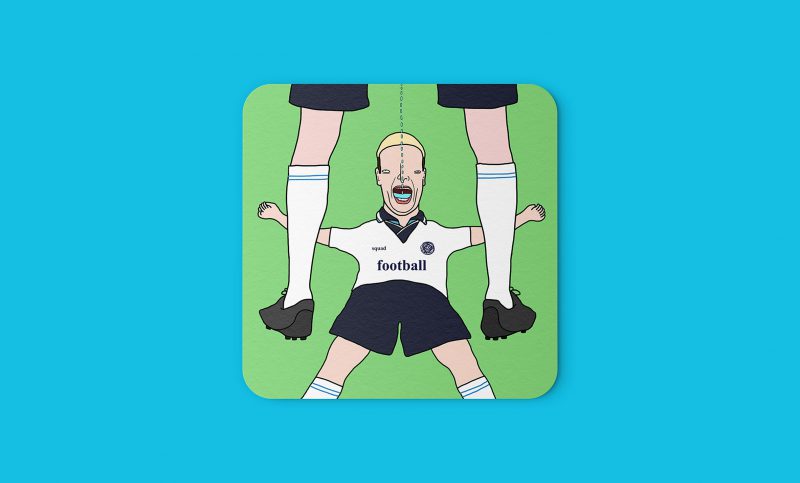 The project was initiated 3 years ago by designers Gordon Reid and Callum Stephenson when the pair were discussing their favourite footy moments. Another iconic moment includes a semi-final in 1968 which was decided by a coin toss or the moment when moths swarmed the Euro 2016 final.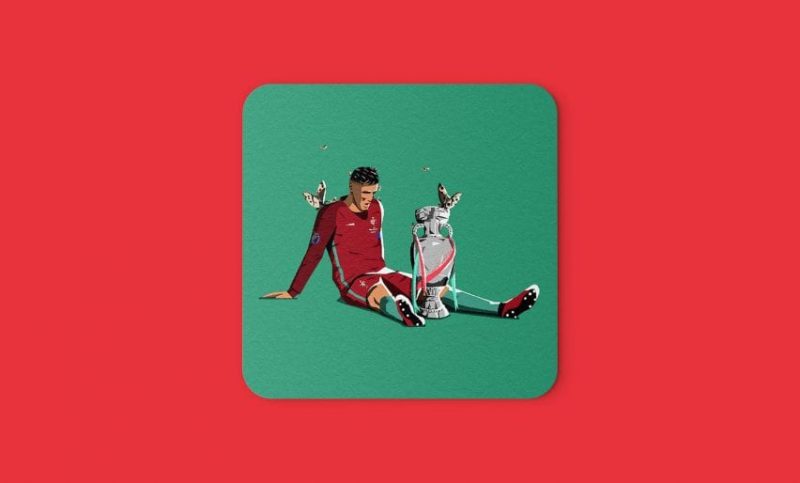 Raj Dhunna depicts the moths that swarmed the Euro 2016 final
Football fan or not, the beer mats will allow people to revisit memorable football moments and will showcase the incredible work of these designers, all for a wonderful cause.