Pornhub remasters centuries-old black and white erotic film into full 4K colour
By Joe Colquhoun on Monday, May 24, 2021
Following Pornhub's spring clean of their website (which saw the mass deletion of thousands of unverified videos) the brand has gone about rebuilding its collection with old black and white 'erotic movies'.
Ever wondered what the very first porn videos looked like?! With the help of AI tech, Pornhub launches "Remastured," an innovative project that has restored and colorized century-old erotic films so our viewers can indulge in porn from a bygone erahttps://t.co/CgD0kei80L pic.twitter.com/PCXW0Bf5b9

— Pornhub (@Pornhub) May 19, 2021
Using the latest tech in advanced AI software – the company has restored 20 erotic videos from the 1890s to the 1940s for a new project called Remastured.
Thankfully, the world wasn't nearly as dirty back then as it is now – with most of the videos being fairly uninteresting by today's standards (think bare ankles and exposed necks). One video of particular intrigue however, is the first-ever recorded footage of a couple kissing, filmed by none other than Thomas Edison!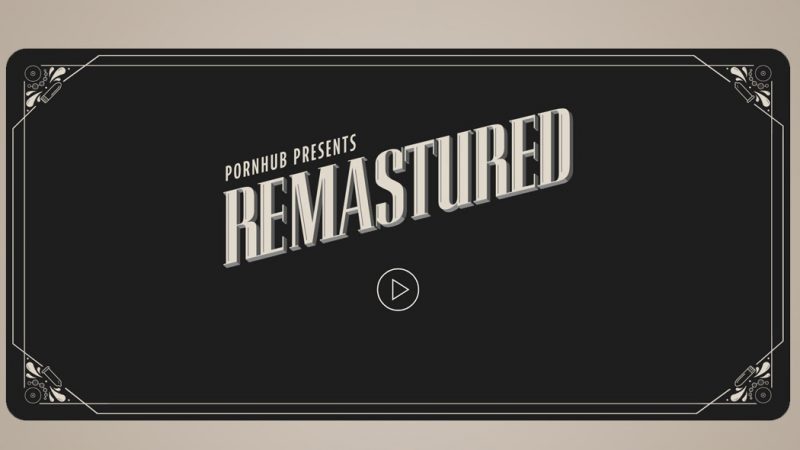 To remaster vintage films, Pornhub trained the algorithm with black and white images and then fed it their colorised counterparts so it could recognise where each colour would go. The videos were also sharpened to 4K resolution and enhanced to 60 frames per second with "limited human intervention."
Feel free to check the collection out here
(Warning link is definitely NSFW)