3/4 Pizza Box takes a slice out of food waste during Ramadan
By Laura Kirkpatrick on Thursday, May 6, 2021
Red Crescent, Pizza2Go, and MullenLowe MENA join forces to combat a pressing issue during Ramadan whilst also helping those in need.
Introducing the 3/4 Pizza Box… the only pizza during Ramadan that doesn't just taste good, it does good too.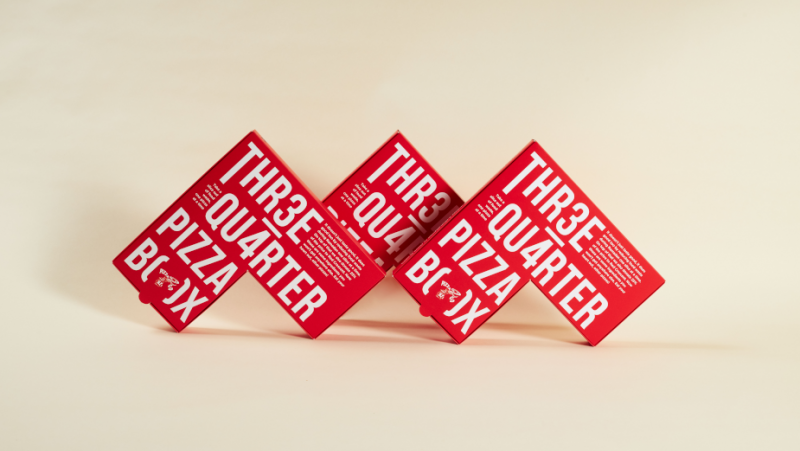 The holy month of Ramadan is traditionally marked by fasting from dawn, after eating the first meal known as Suhoor, until sunset when the fast is broken with Iftar, a meal enjoyed with friends and family.
During this time around 25% of all food is wasted, a problem that completely goes against the spirit of Ramadan.
The ¾ Pizza Box removes a quarter of the pizza and its box to effectively eliminate the 25% that would otherwise go to waste. On top of this, 25% of the price is donated to Red Crescent charity to help others.
Foodie influencers are loving the idea, sharing their own unboxing and tasting videos, and encouraging others to do the same.
The pizza is available to order in a range of varieties during the month of Ramadan at the restaurant's website and on all popular delivery apps as well.