Game Developer Bilibili uses 1500 drones to form giant QR code in the night-sky
By Joe Colquhoun on Monday, April 19, 2021
For the first anniversary of their game Princess Connect!, Bilibili took to the night sky with over 1500 drones for an incredible light show over Shanghai.
YouTuber Kuroyukihime uploaded a video of the drone show that you can watch here:
Initially, the drones performed a live RPG battle from the game – telling the story of three characters that team up to defeat an evil dragon.
In the credits, however, the drones change once more to form a giant scalable QR code. For those watching, scanning the code with their phone would instantly take them to the games download page.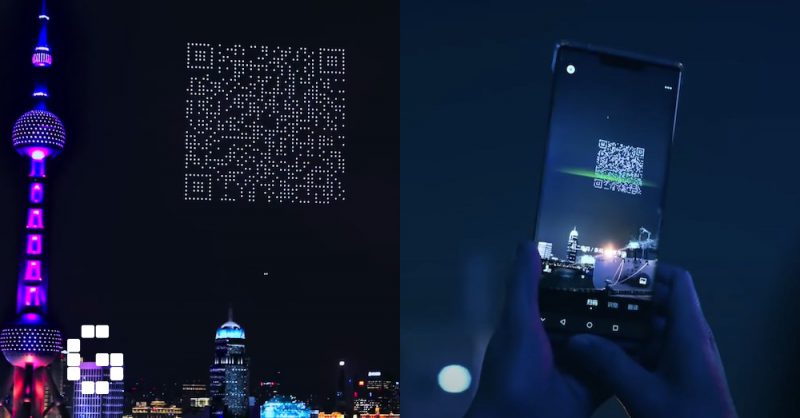 Last year, Bilibili conducted a similar stunt that had them posting giant QR codes in the streets – surprising those that scanned it with direct downloads to the game.