Foosball in 5G: Play with sporting legends live at Wembley Stadium with EE and the Samsung S21
By Hannah Priestley on Friday, April 16, 2021
Known for its 5G network, EE is transforming the home of England Football into the world's first 5G AR foosball table giving fans the chance to go head-to-head with famous faces.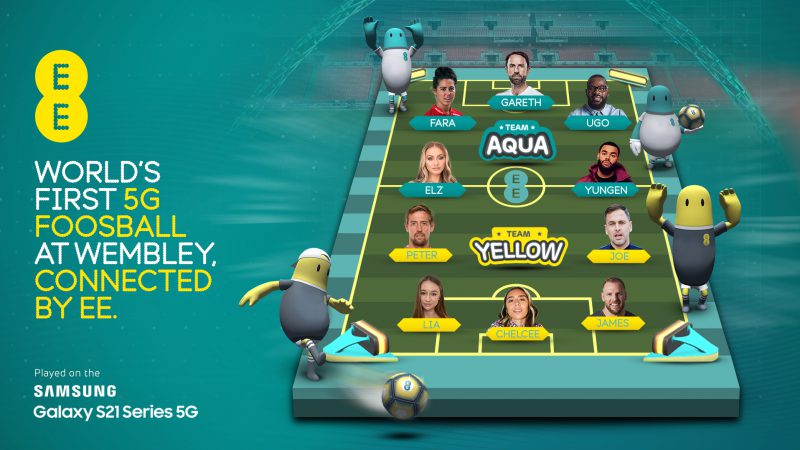 EE are the official sponsor's of Wembley Stadium and from the stands the teams will be able to slide, power kick and bounce to navigate the ball to score goals and achieve victory.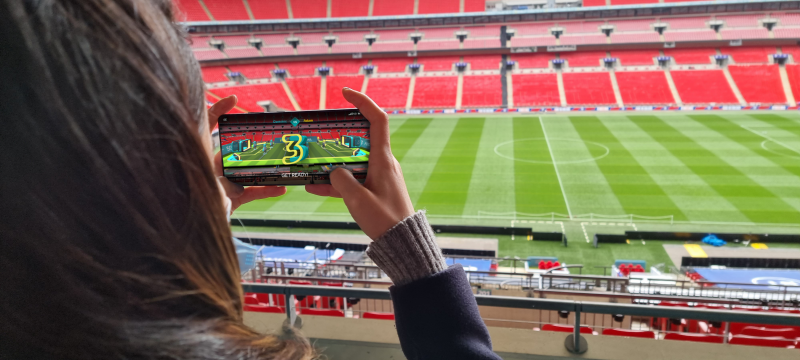 The star-studded line up is split into two teams: Team Aqua and Team Yellow and include names such as Gareth Southgate, Yungen, Peter Crouch and James Haskell.
EE customers can enter the exclusive comp via EE's Twitter for the chance to play as well as win the new Samsung Galaxy S21. You can also bring a plus one to share the experience with so choose your best player wisely.