Comedy channel Dave creates the 'World's First Flat Pack Pub'
By Joe Colquhoun on Thursday, April 8, 2021
With lockdown restrictions easing – the thing we're most undoubtedly looking forward to is returning to the pub.
But what if you can't get a table?
Comedy channel Dave has the answer to all your problems – by bringing the pub to you!
The Flat Pack Pub is a 15-piece home assembly kit that has been specially crafted to help thirsty Brits who have found themselves locked out of their local pubs.
The campaign was devised by creative agency Taylor Herring with UKTV.
The fully articulated pub can be assembled in mere minutes and features a solid stained wood bar, realistic backdrop, and two lovely bar stools.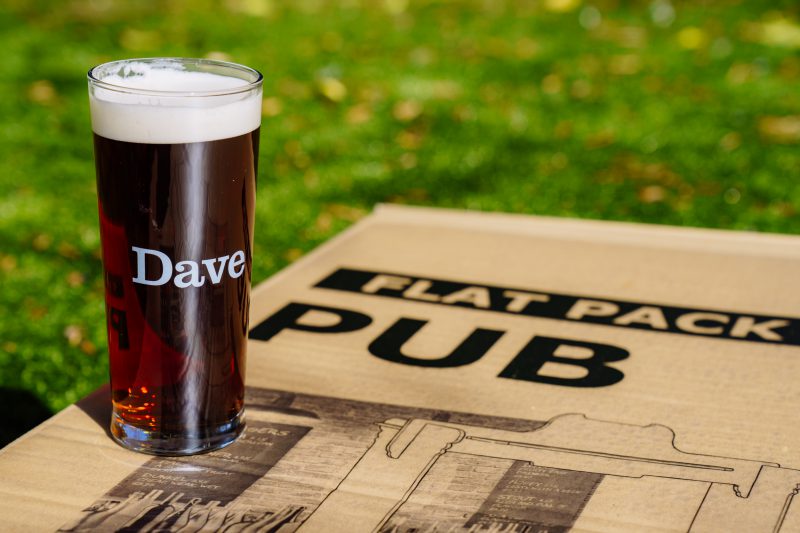 Comedian Jon Richardson, who famously has his pub 'The Dog & Bastard' in the hit UKTV Original series Meet the Richardsons, stars in the demonstration video which showcases the versatility of the world's first buildable boozer.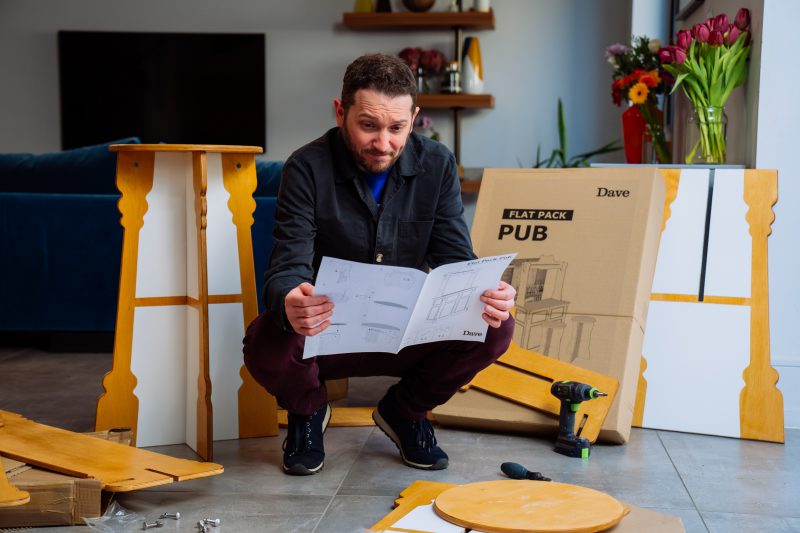 Luke Hales, channel director for Dave said: "Everyone loves a local pub and it doesn't get more local than this – in the garden, in the lounge, in the bath – we've designed a pub that fits in anywhere. We know many people feel locked out when it comes to pub bookings so this is the perfect excuse to have a lock-in at your very own local'. And just like Jon Richardson and Lucy Beaumont in Meet the Richardsons – we realised, if you can't get to the pub, build one at home!"
Dave's Flat Pack Pub was inspired by returning series Meet the Richardsons, which starts tonight at 10pm on Dave.
4 prototypes of the pub will be won by lucky Dave fans and a limited number are available to buy for £250 on quirky gifting retailer, Firebox.com