Adam & Eve DDB launches the NOSEiD app to help identify lost dogs
By Joe Colquhoun on Thursday, April 22, 2021
Much like a humans fingerprint, dogs have totally unique nose prints. In honour of National Pet ID Week (April 17th-23rd) IAMS launched the beta version of their new NOSEiD mobile app yesterday.
The NOSEiD app uses first-of-its-kind nose-scanning smartphone technology to help identify lost dogs by their nose print alone. Traditional methods of identifying lost pets can take a frustratingly long time – the app promises to streamline this practice, working with local communities to help reunite owners with their pets that much faster.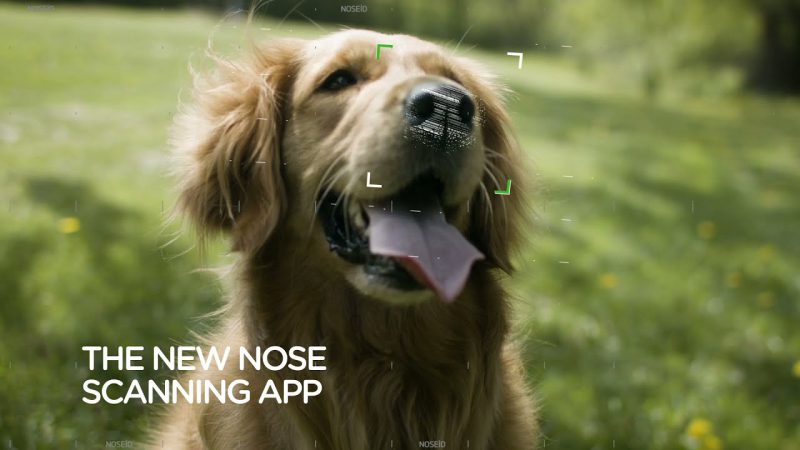 Over the past year, there's been a massive increase in the amount of dog theft across the world. In the UK there's been a 170% increase – from 172 dogs in 2019 to 465 dogs in 2020.
"Pets are irreplaceable family members, and with the NOSEiD app, we're hoping to help keep more pets in their loving homes and out of shelters – taking another step toward our goal of ending pet homelessness," said Craig Neely, vice president of marketing at Mars Petcare. "