Costa Coffee launches limited edition Heinz Beanz & Cheese Sharer Toastie
By Jennie Muir on Friday, February 12, 2021
This Valentine's Day Costa Coffee has launched a special 'love themed' toastie box that enables two people living together to share a limited edition Heinz Beanz & Cheese Sharer Toastie.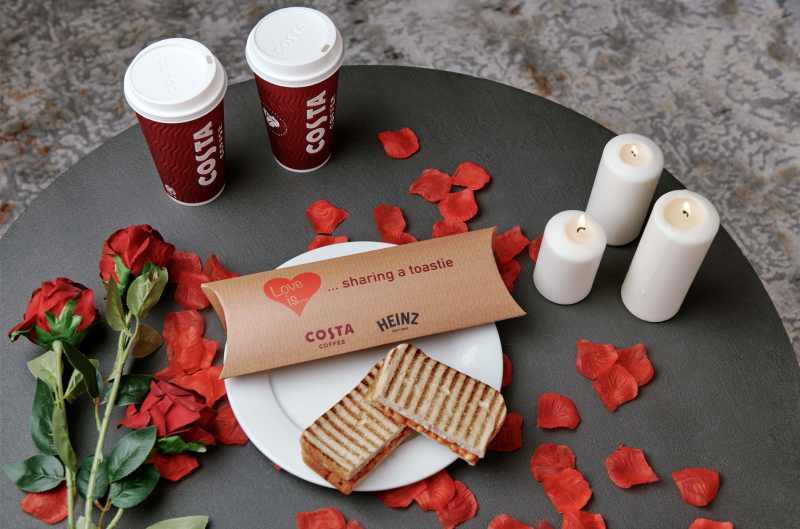 From Friday 12th February – Sunday 14th February 2021, anyone ordering the limited-edition Heinz Beanz & Cheese Toastie from participating Costa Coffee stores for delivery via Uber Eats will receive it wrapped in a special love-themed toastie 'sharing' box'
In addition to the product launch, Costa Coffee commissioned new research revealing nearly half of the nation (46%) think the most authentic way to show someone you love them is simply to bring them a coffee in bed.
Almost a quarter of those surveyed (22%) said that having a bath run for them is the most romantic way of showing affection, while a third (33%) just want the washing up done for them. However, it seems that the younger generation are still looking for more grand gestures of love… with 26% of under 25s setting their sights on a dozen red roses this year. Only 7% of over 55s wanted the same.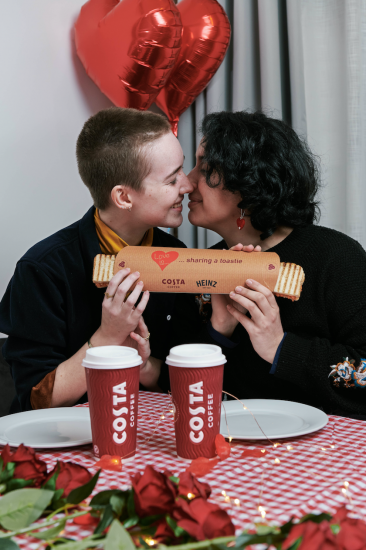 A Costa Coffee Spokesperson, said: "While a minority still aspire to Michelin starred dinners, designer aftershave and diamond jewellery for Valentine's Day, for most of us, a comforting shared meal or hot drink in bed is a more authentic way of showing our other half love. With all of us staying home this February 14th, we hope this limited-edition Heinz Beanz & Cheese Toastie 'sharing' box will hopefully bring light-hearted joy and romance to those who are really appreciating the little things in life. It's the perfect treat to share or have all to yourself."
To view Costa Coffee's current menu or online delivery options go to www.costa.co.uk